The second year for our Cowgirls with Cameras Cottonwood Ranch Photography Experience was filled with fabulous photographic opportunities and wonderful fellowship with an eager group of photographers.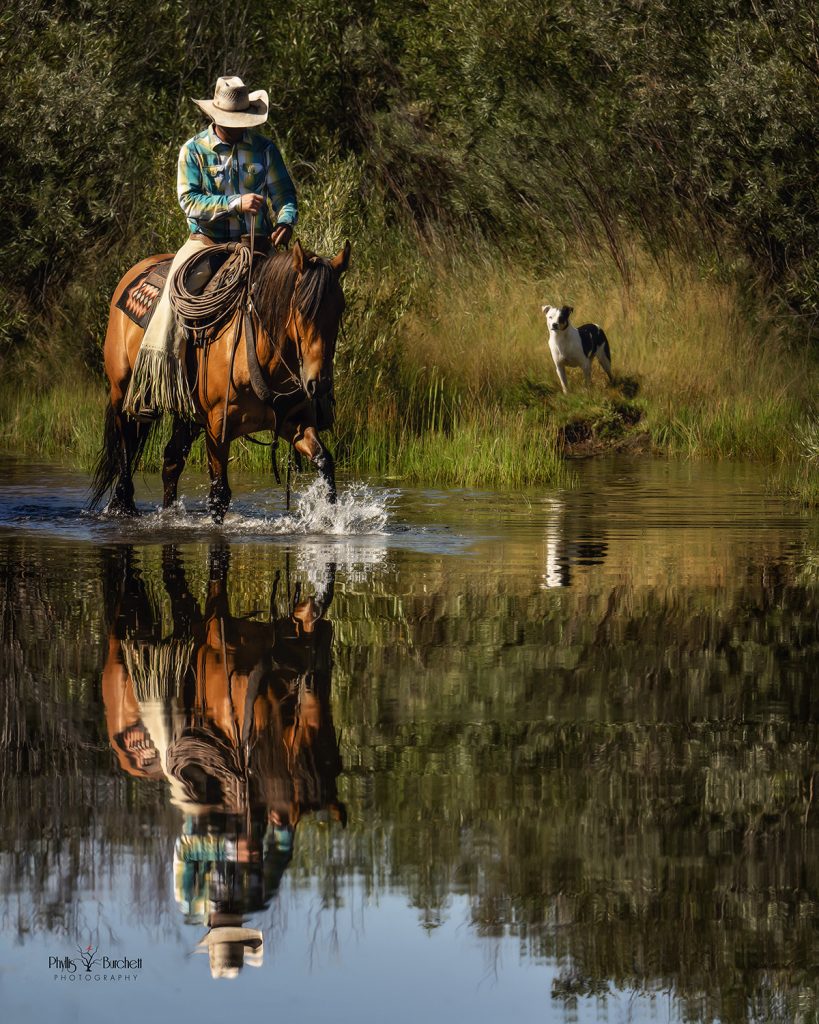 The ranch pulled out all the stops to make the week a success. Huge thanks to McKenzie, Jason, Easton, Cavin and Kyle for the lovely hospitality and all your hard work. I know I for one gained a few from eating Joe's delicious cookies and meals he prepared each day as well!
Of course, I can't forget Tripp, one year older and oh what a ham!
Thanks to Charmi and Tyler for indulging us and our cameras this week.

Big appreciation to Mike, Marcus and Anton for coming over to join in the fun too!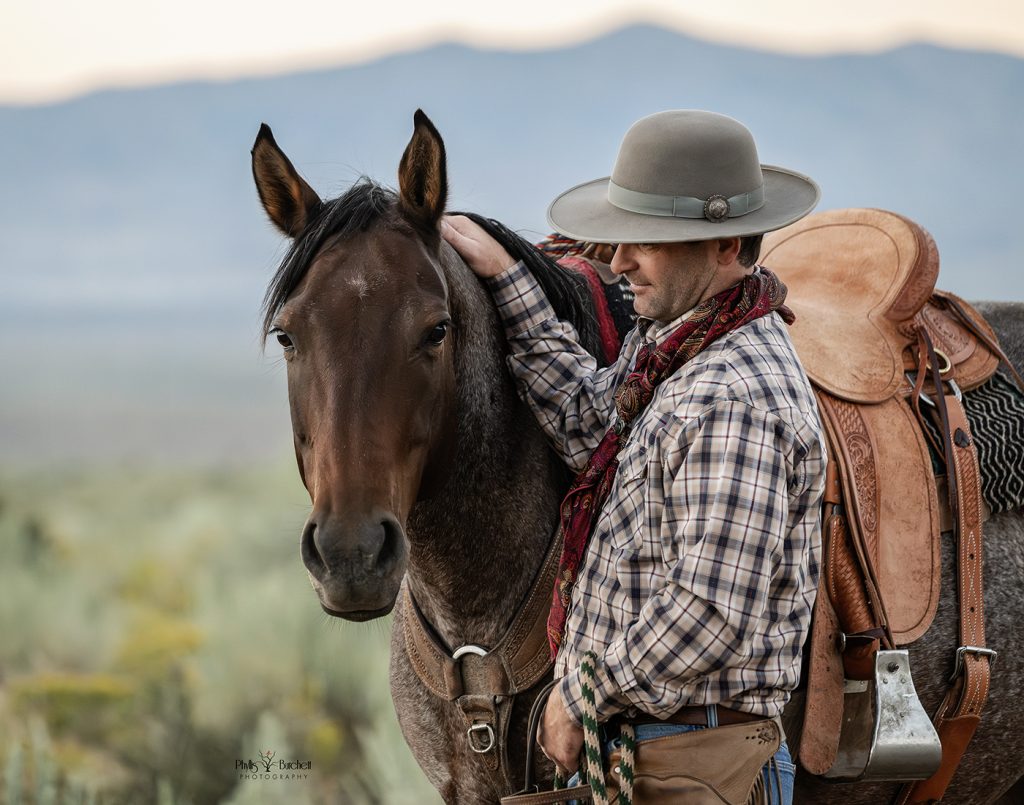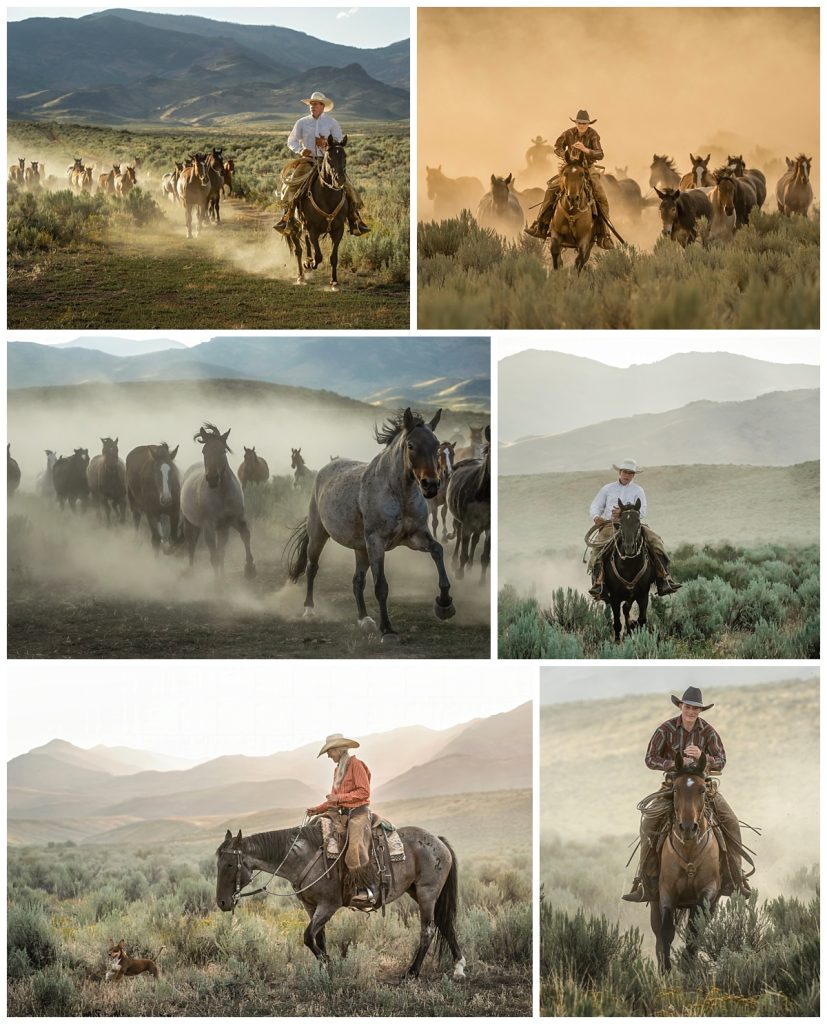 You know that horses and wranglers running is a definitely priority and our group got plenty of action practice this week!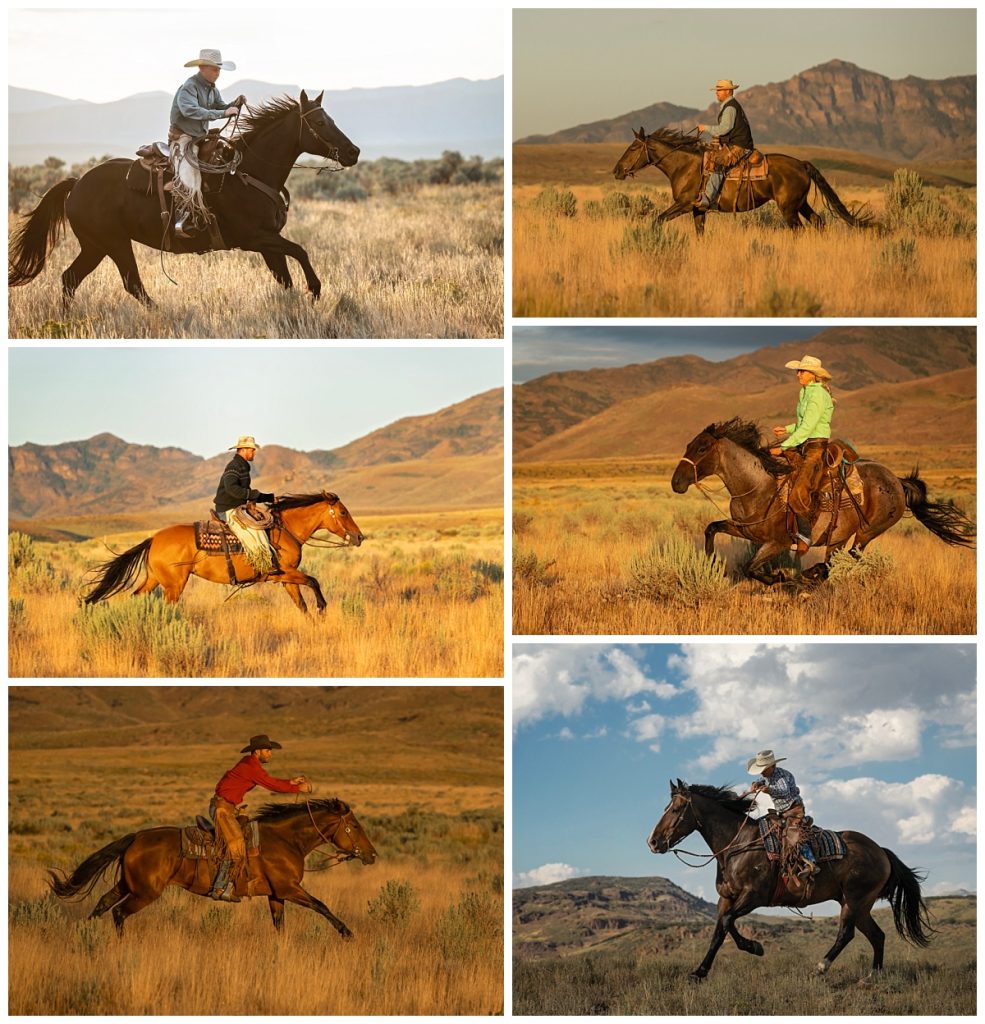 A personal favorite for me (and everyone else) is horses at liberty. Nothing prettier than a herd running across the beautiful landscape 
and we had so many fabulous opportunities to catch the cavvy (ranch horse herd) in action!
It's not just the sight of these horses running, it's the sound…thundering hooves. I've got goosebumps!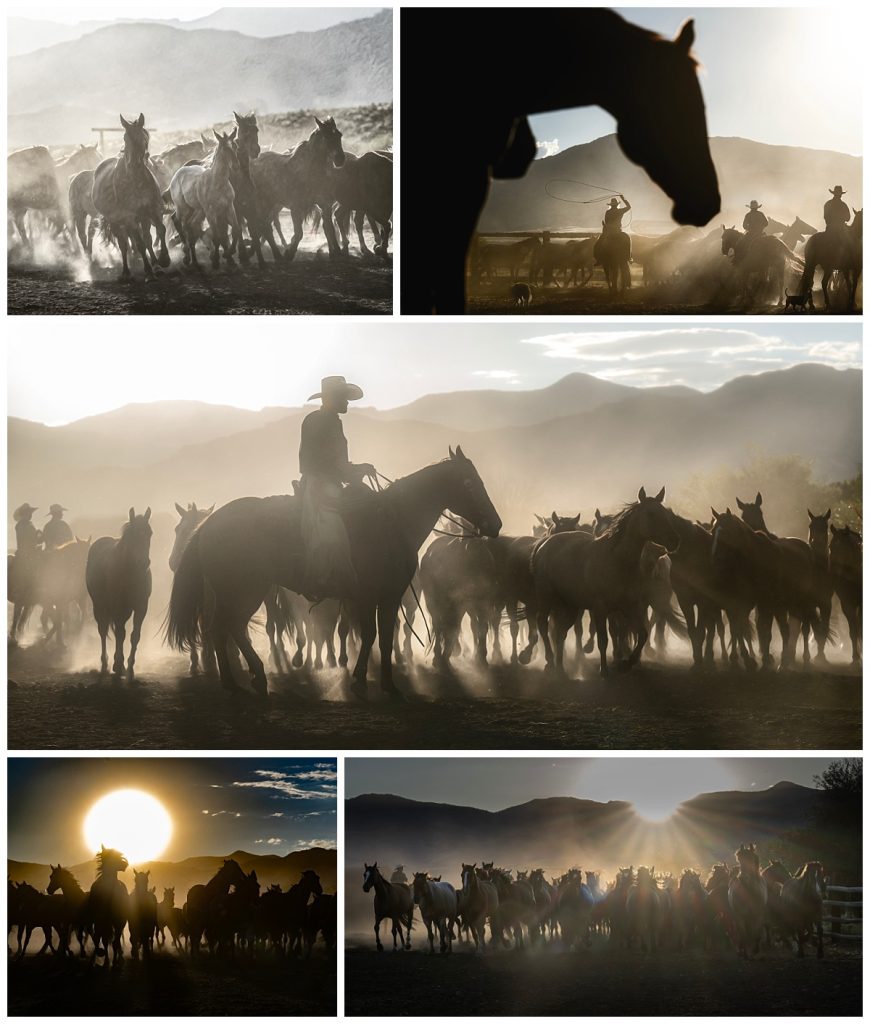 You asked for dust?!?! We've got lots of backlit dust for those ethereal shots we all love!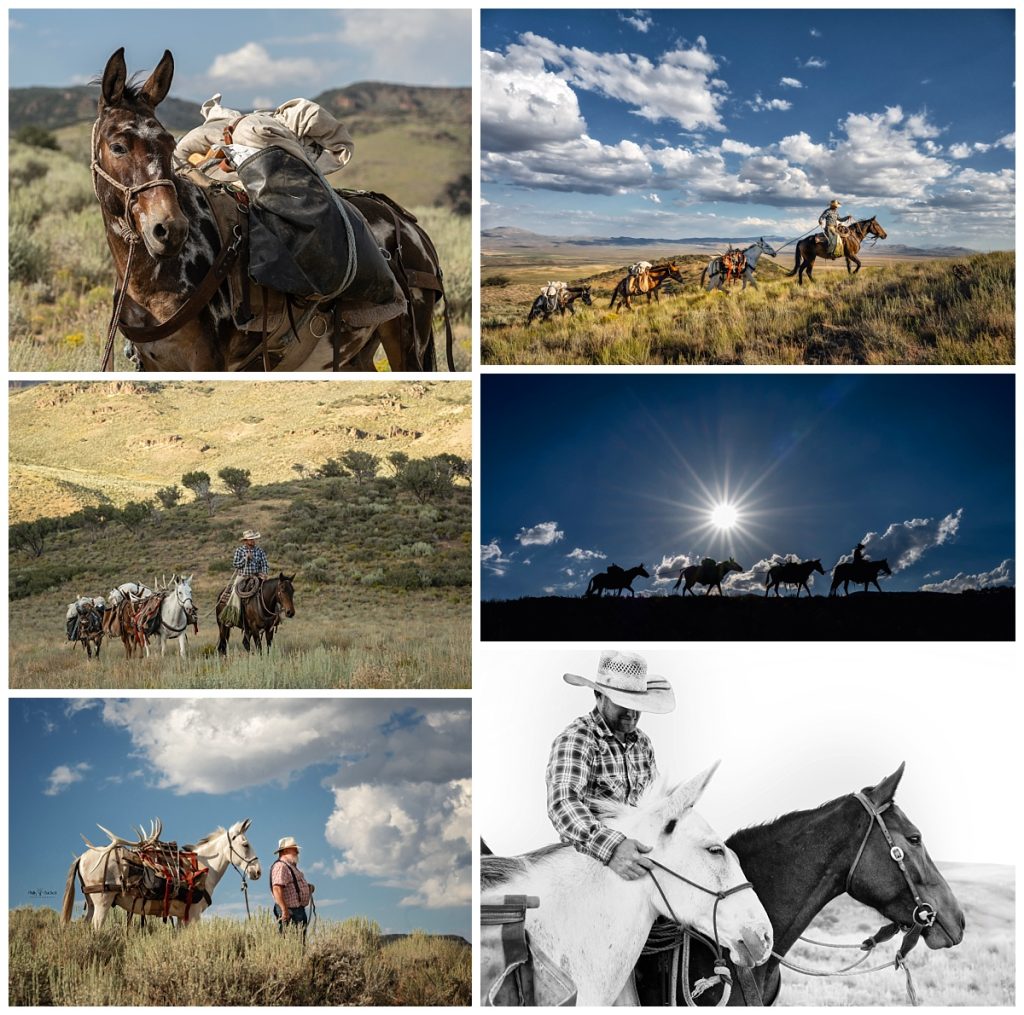 I have a huge appreciation for the ranch horse AND the pack string, which most of the time includes mules. Always a pleasure to photograph these guys at work, Little John (above left) was my favorite….yes, he's a spotted mule! That's Agee, McKenzie's Dad bottom left, driver and support team extraordinaire! The ranch hosts full service guided hunts and McKenzie, along with her partner Jessica, does Game Retrieval. Their business name is Two Gals A Packin'. 
Don't forget the cows, COTTONWOOD IS a working cattle ranch too!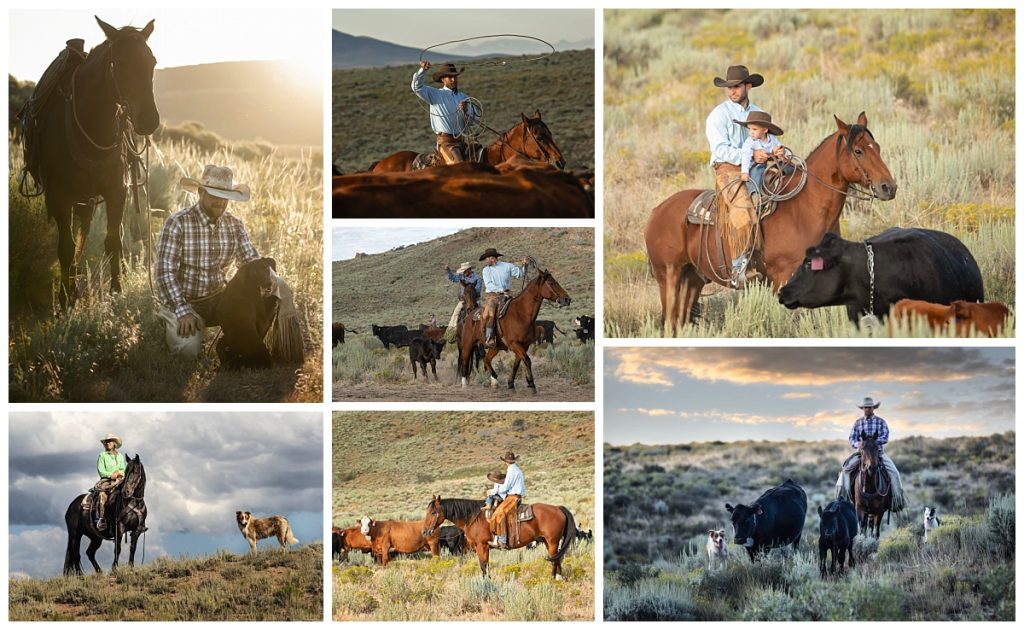 Our group was in for a huge treat not only with the photography we had planned but it was a jam-packed week
full of learning everything from the technical side to the creative, business to mindset and more! From field work to classroom, we covered it all!
We even include mentorships before and after the event with each of us!
One of the things I love most from our events is the lifelong friendships that are formed between participants and leaders.
Cara, Kim, and I are so thankful to each of you and hope to see you at another Cowgirls with Cameras workshop or retreat soon!