What a fabulous weekend we had at our Horses on the Beach Workshop in St Augustine!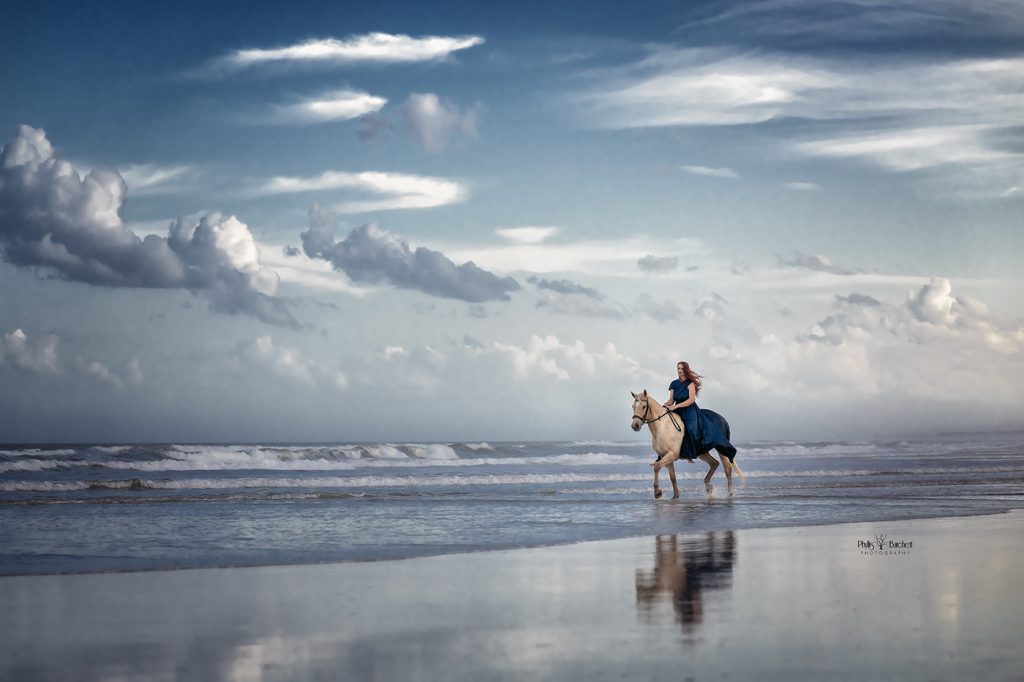 A huge thank you to all the wonderful photographers that joined us, what a lovely group you were!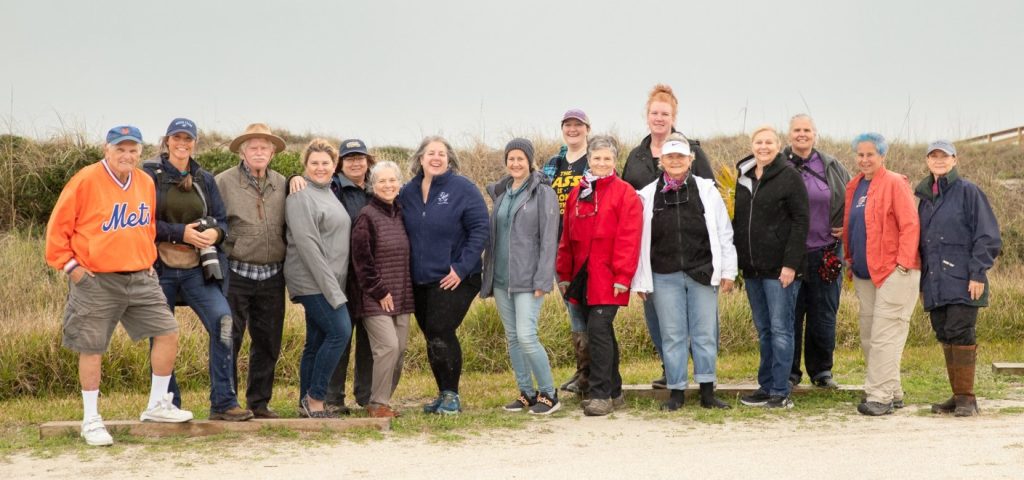 We were all so excited to see the amazingly, talented and gorgeous models and horses put together
for us by my co-host and colleague Cara with

Fast Horse Photography

.
Cara went above and beyond to gather together the most beautiful photographic subjects for each shoot!
THANK YOU to Cara, our participants and to each of the riders and their support teams (family and friends)
that work so hard each year to make this event a success.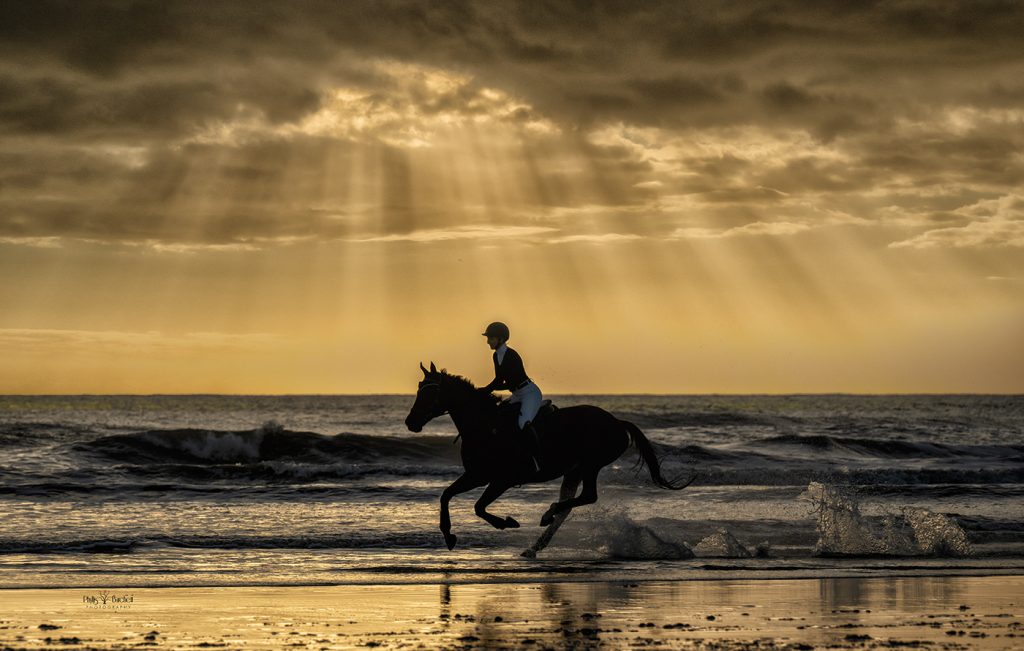 Always a thrill to have the opportunity to photograph horses on the beach!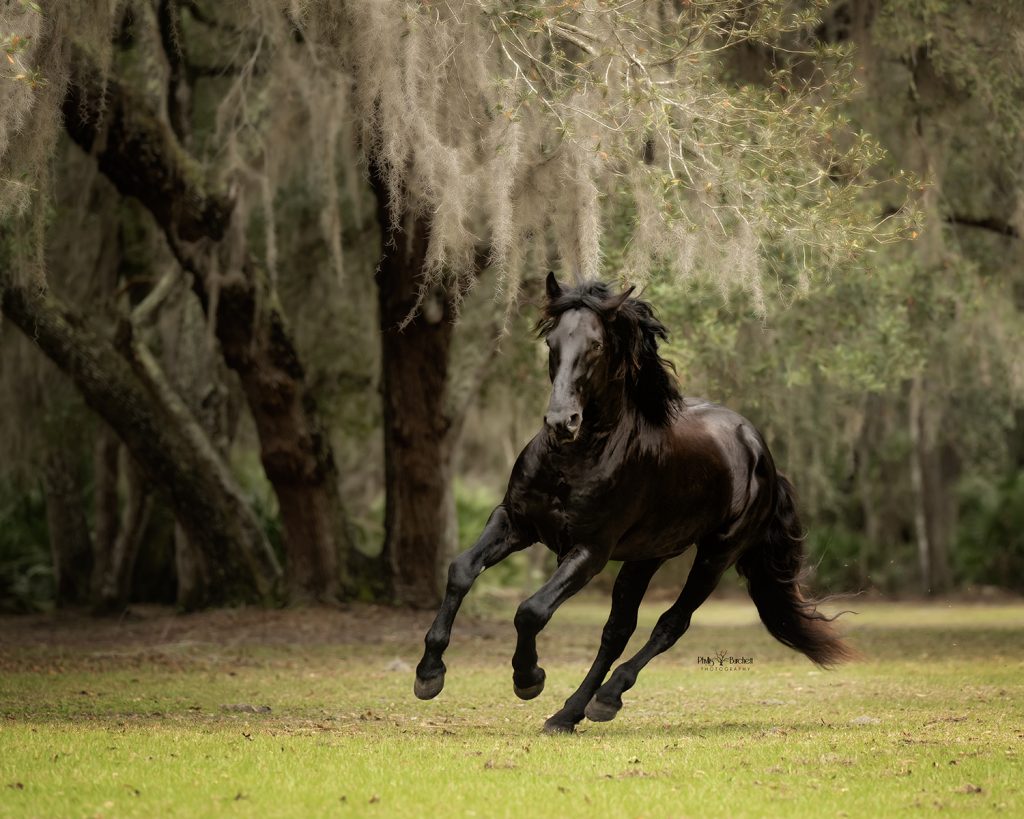 This stunning Black Stallion is Ganador. The Menorquín or Catalan: Cavall Menorquí is a breed of horse indigenous to the
island of Menorca in the Balearic Islands, from which it takes its name.
The Menorquín may only be black. Ganador is trained by Kelly Sigler Patterson and Owned by Beverly Durham Foster.
Thanks to Kelly for making the drive from South Carolina to join us!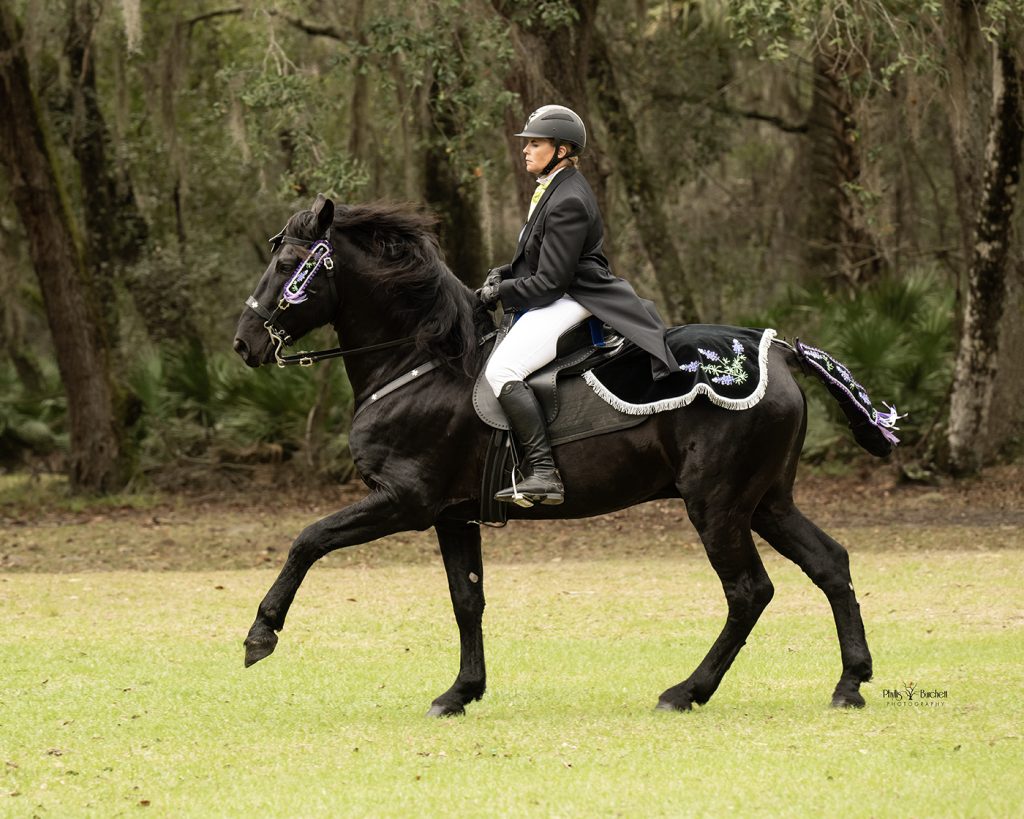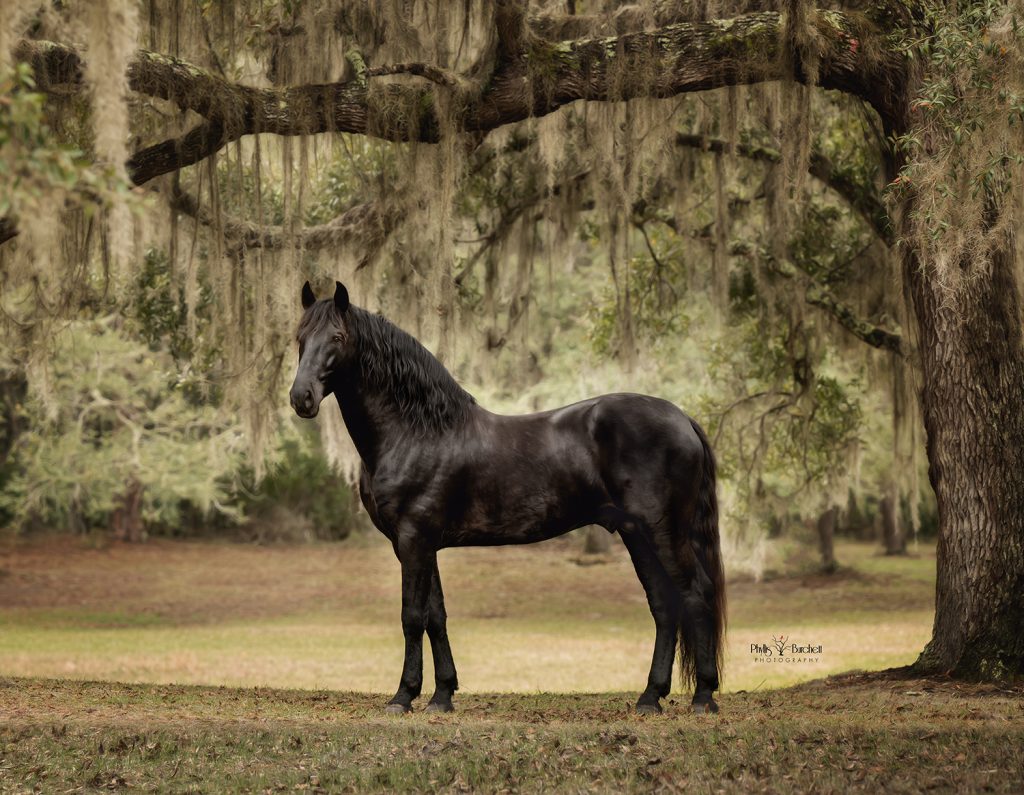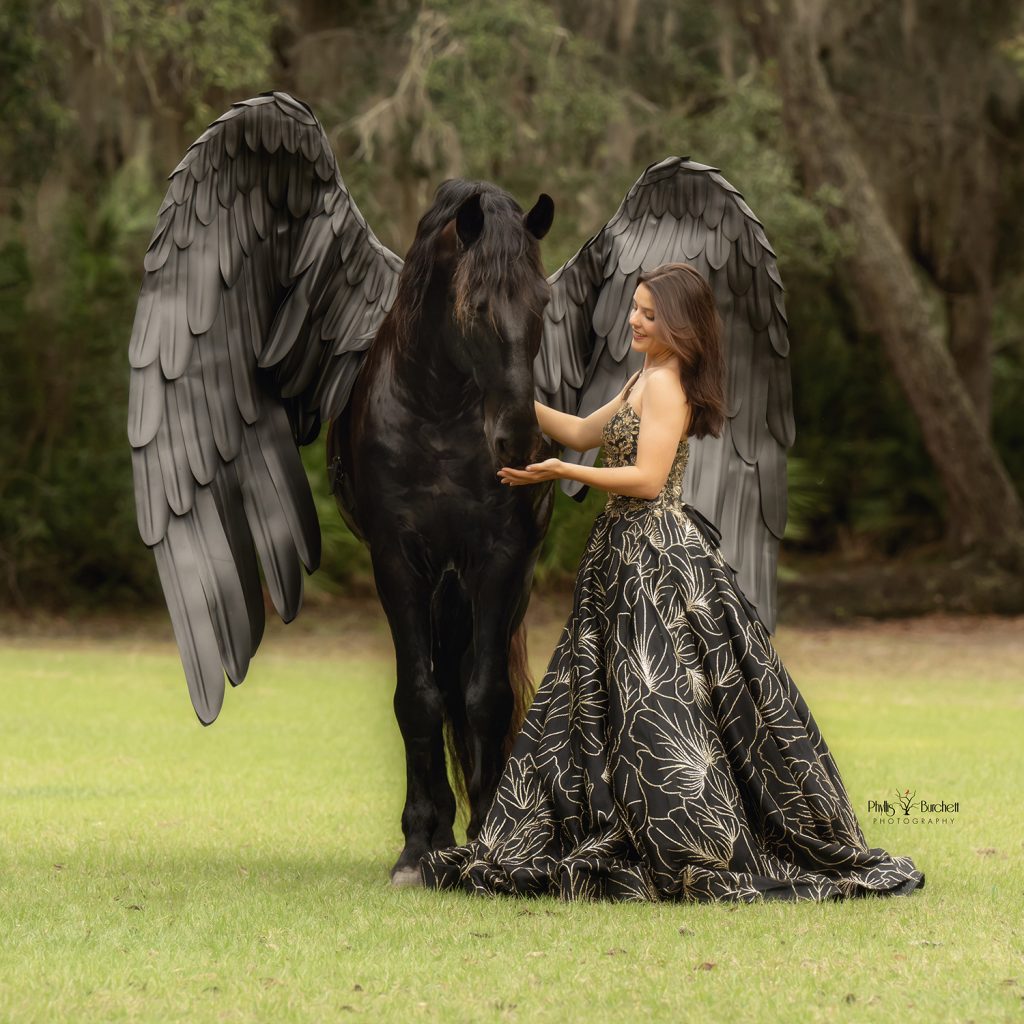 Princess Place Preserve in Palm Coast makes for such a gorgeous backdrop for our images with beautiful Live Oaks and Spanish Moss.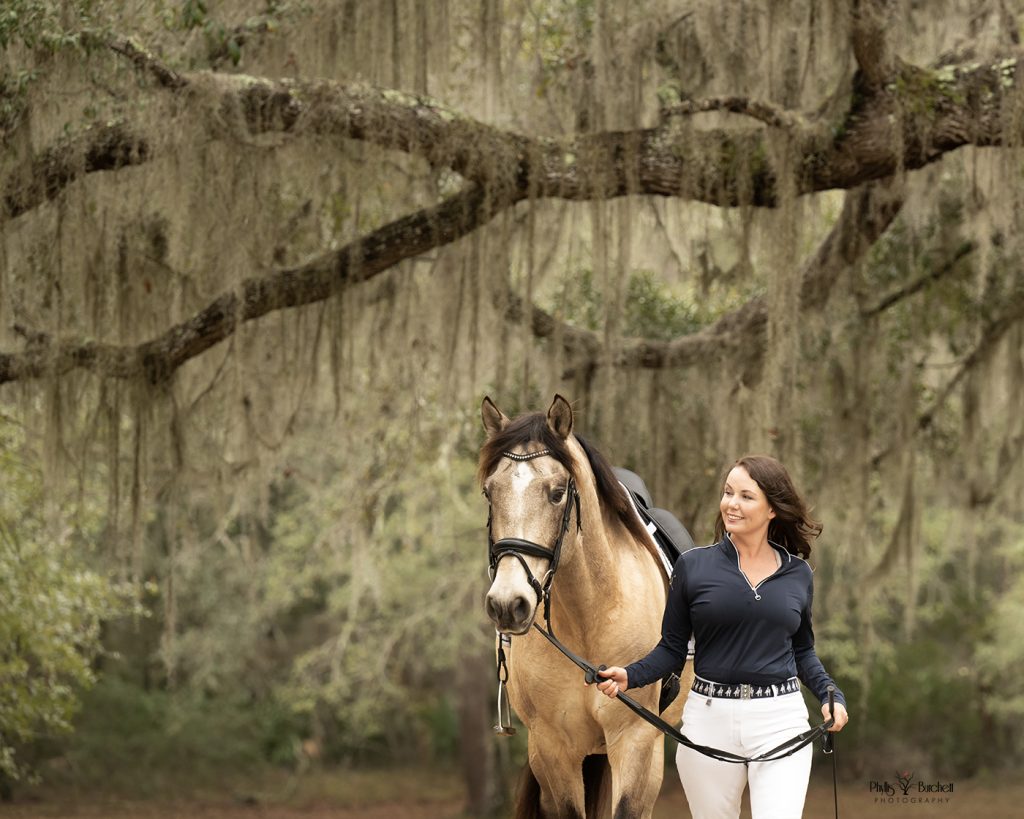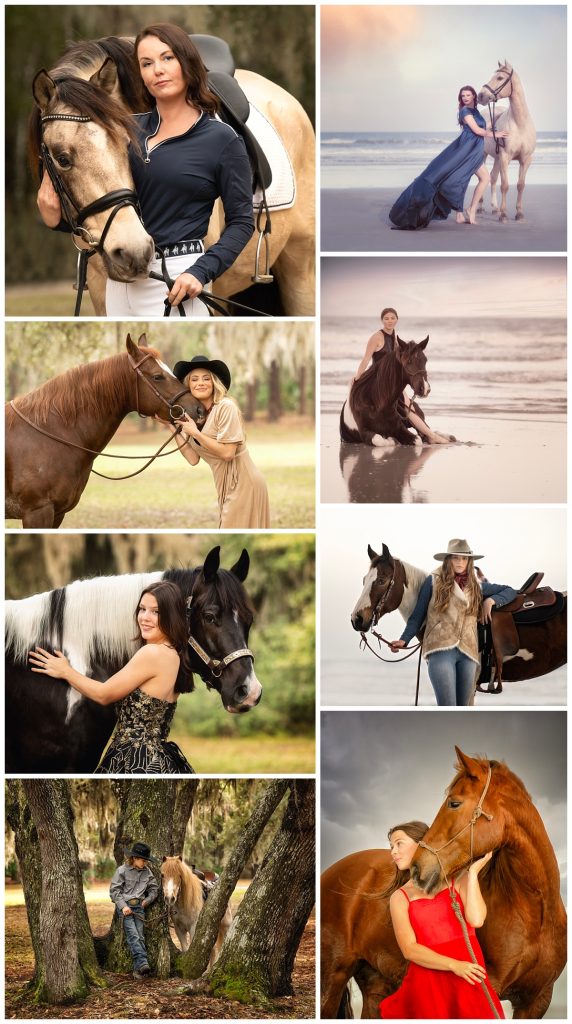 We always have such lovely and handsome models so of course portrait work is on the schedule for our participants.
They have the chance to work on their skills and set up the shoots as well.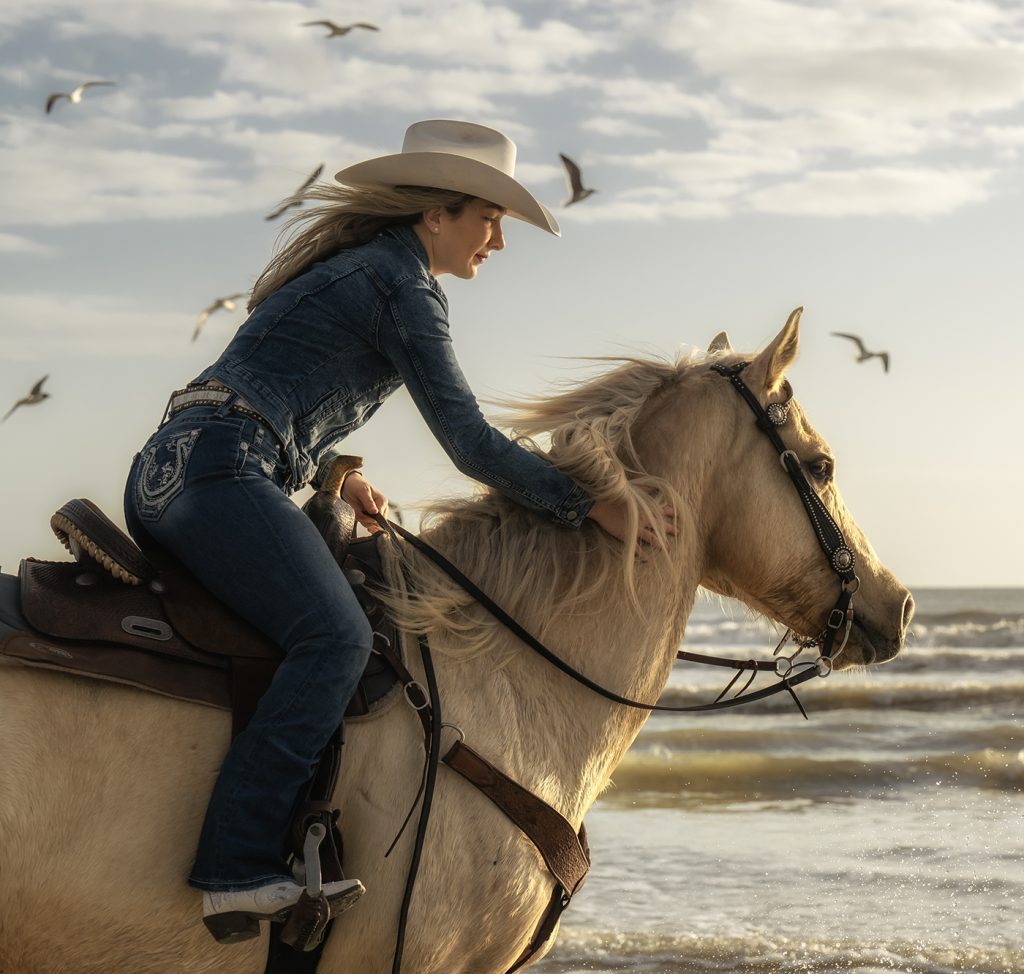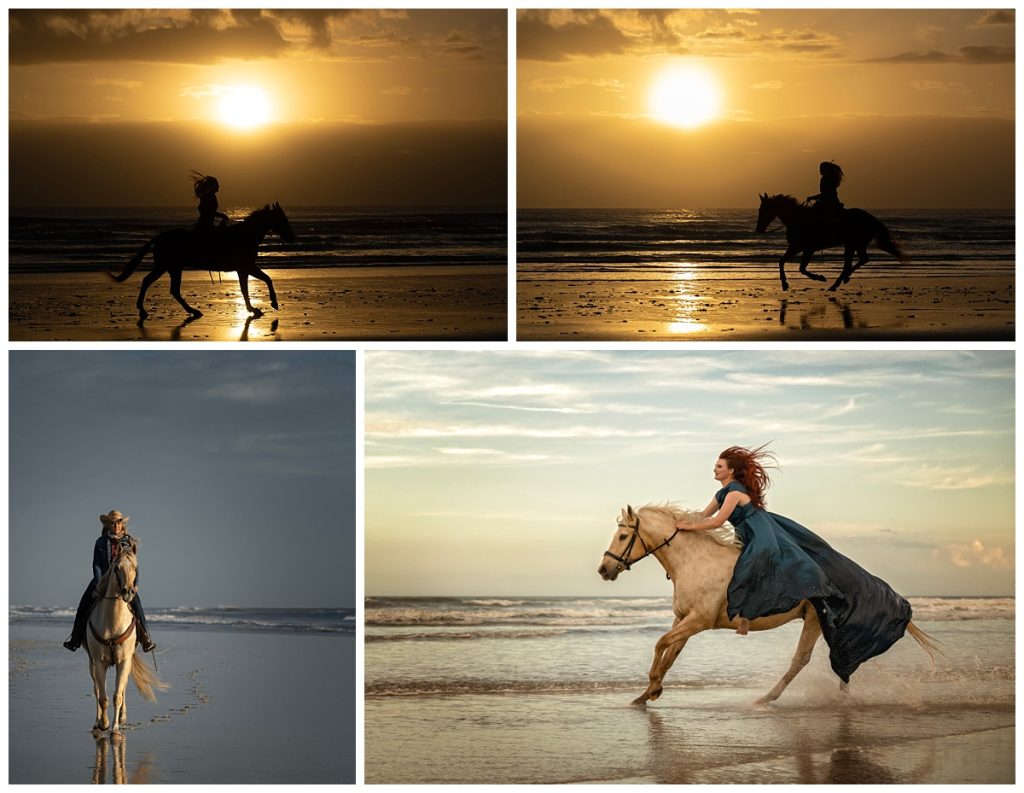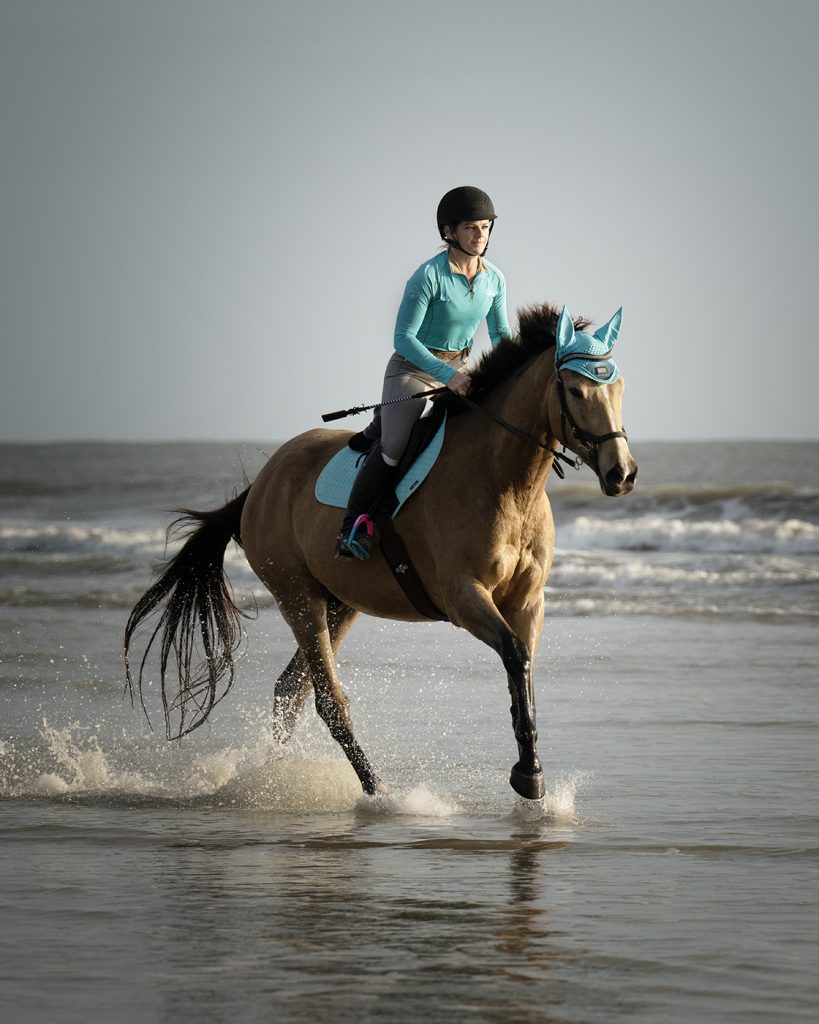 The beach riders gave us a show for our final shoot of the workshop!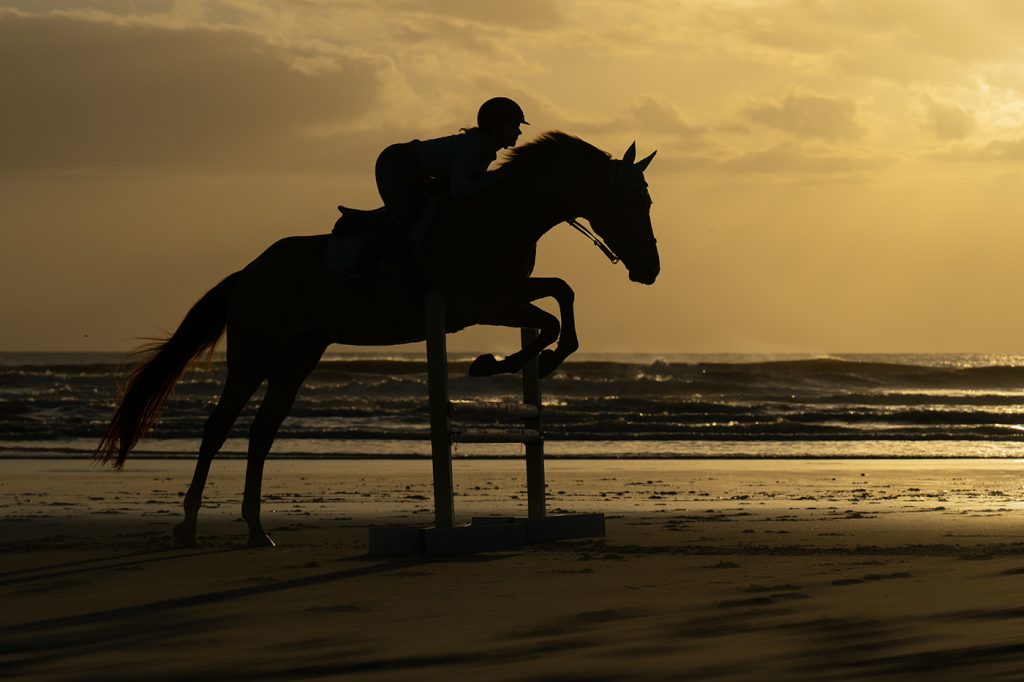 Off into the sunrise we go!
Looking forward to another great year on the beach in 2024!