WoW…another fabulous Iceland Equine Photo Tour is in the books! Every year I think it just can't get any better but the farm at Skalakot delivers in every way, the scenery, the horses, the hospitality and oh my goodness the cuisine! Of course, having a wonderful group of photographers to share the experience with each year makes it an even more memorable experience for all.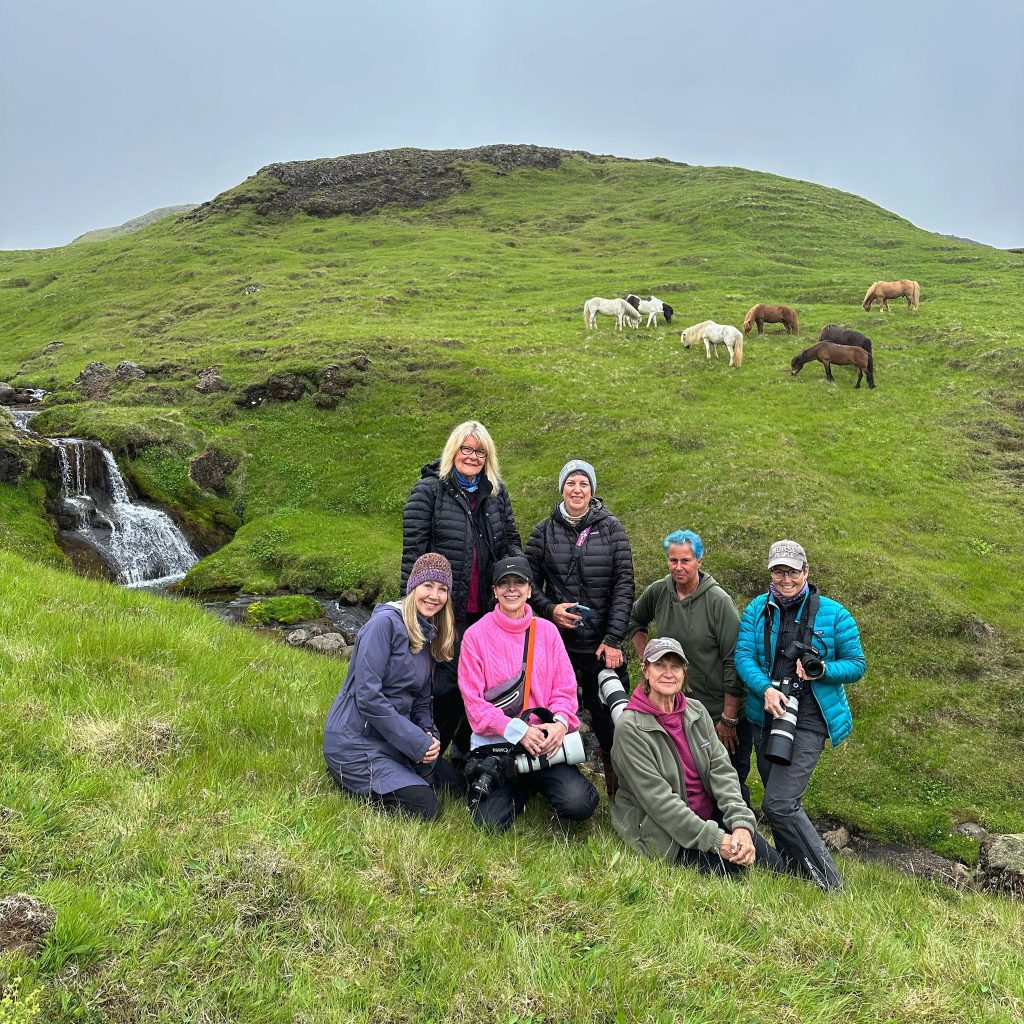 A huge thank you goes out to those who joined me this year for my 2023 Tour. Heather and Tawni from Canada, Liz from Utah, Christi from Arizona, JoAnne from Oregon, and Carole from Connecticut, what a great bunch of ladies to spend the week with!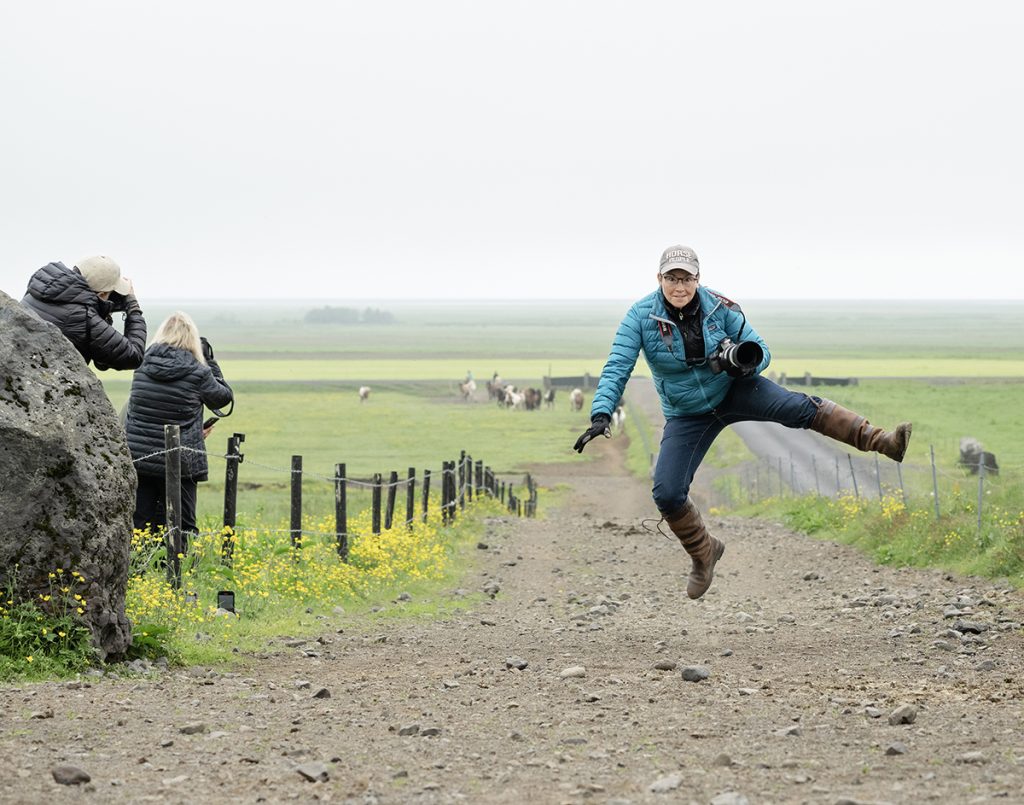 Tawni, jumping for Joy over our first shoot!
As always we were in excellent hands with Sanne at the farm, she and the girls (wranglers) went out of their way to make each shoot one to remember. Yes, there was every equine photographers favorite phrase: "one more time" used quite often and they did their best to oblige! Big shout out to the staff at Skalakot for making us feel right at home and taking care of all our needs!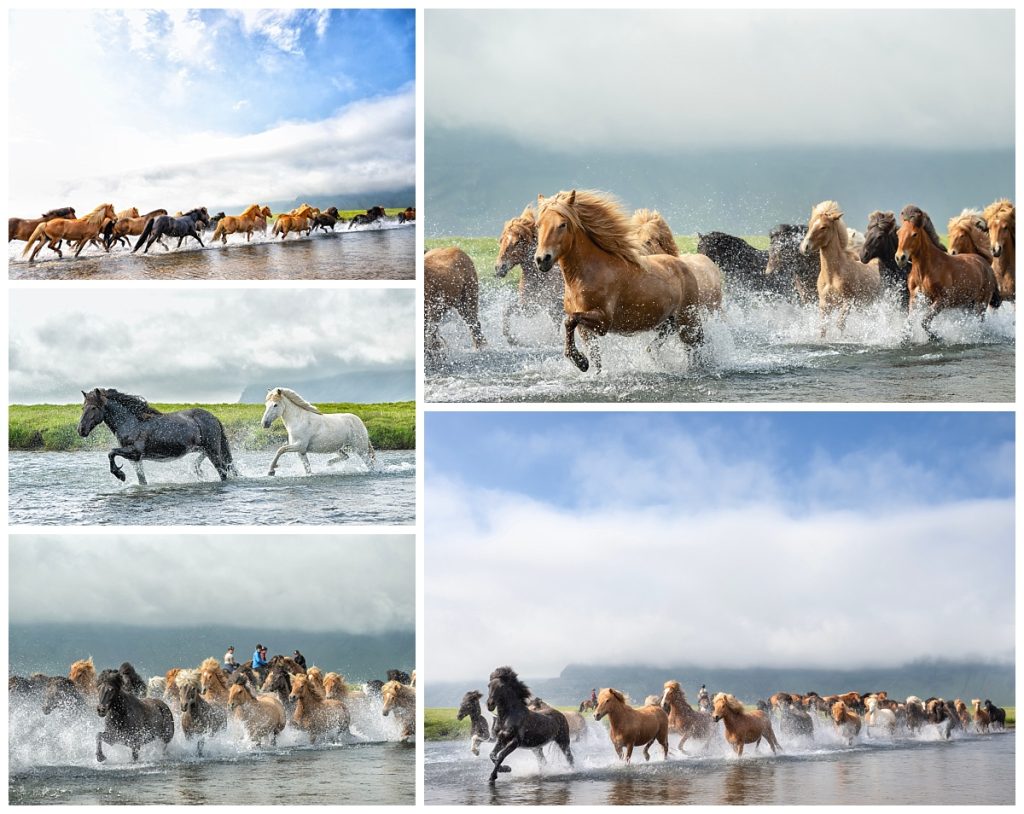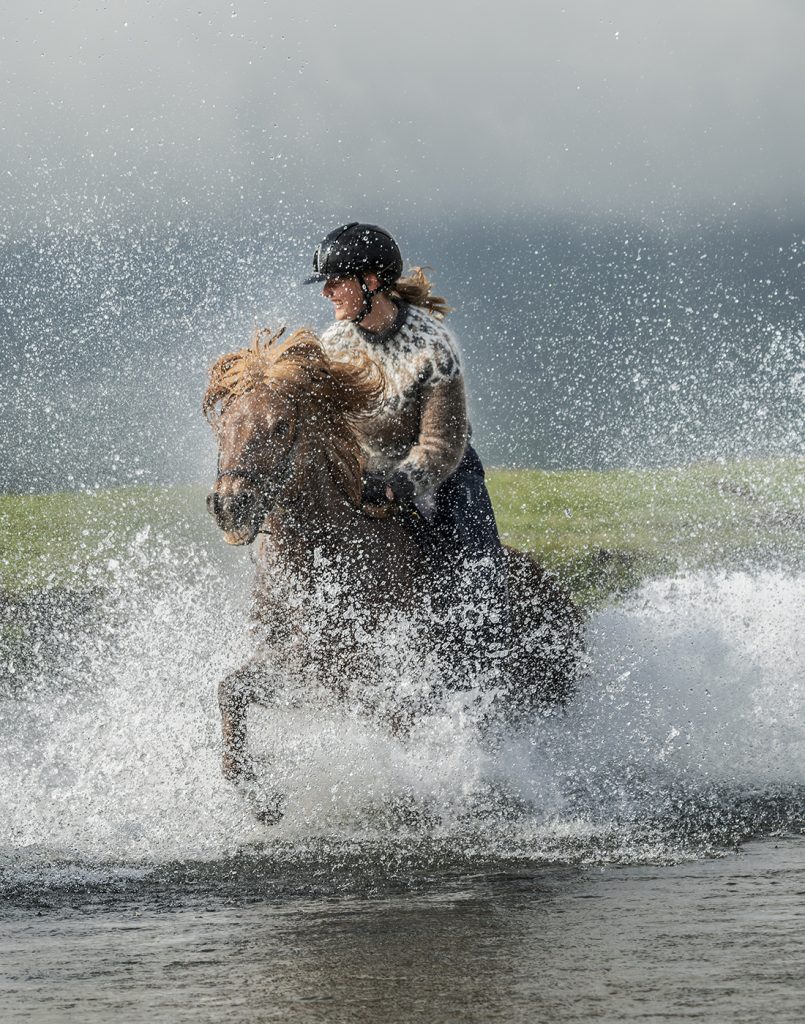 The girls were having a blast leading the horses across the river for us "one more time"!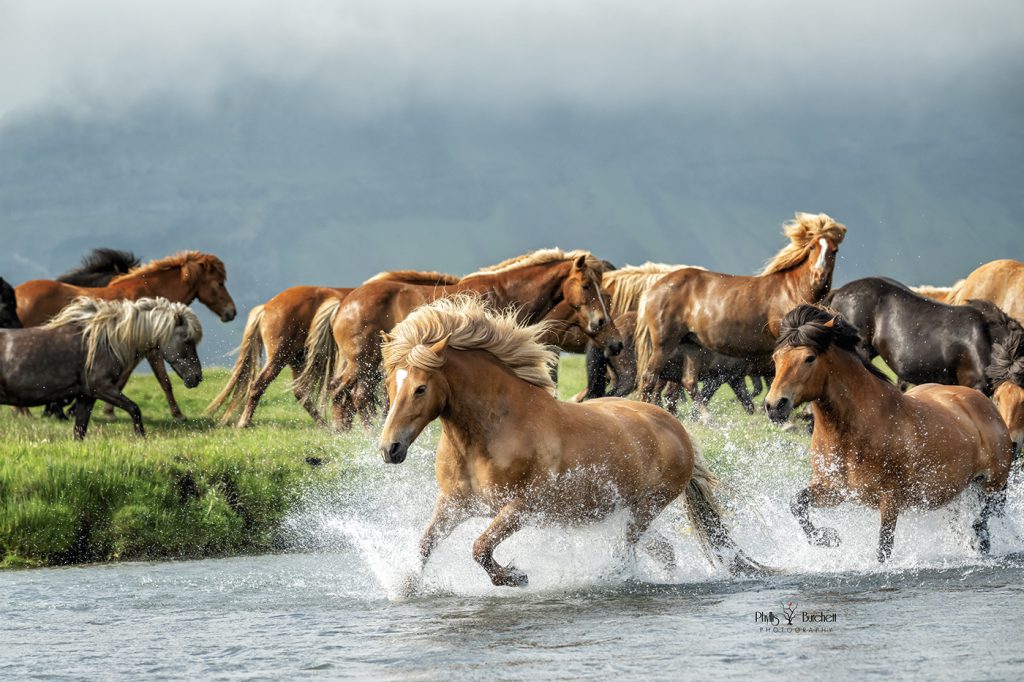 Same image below, don't forget the power of the CROP!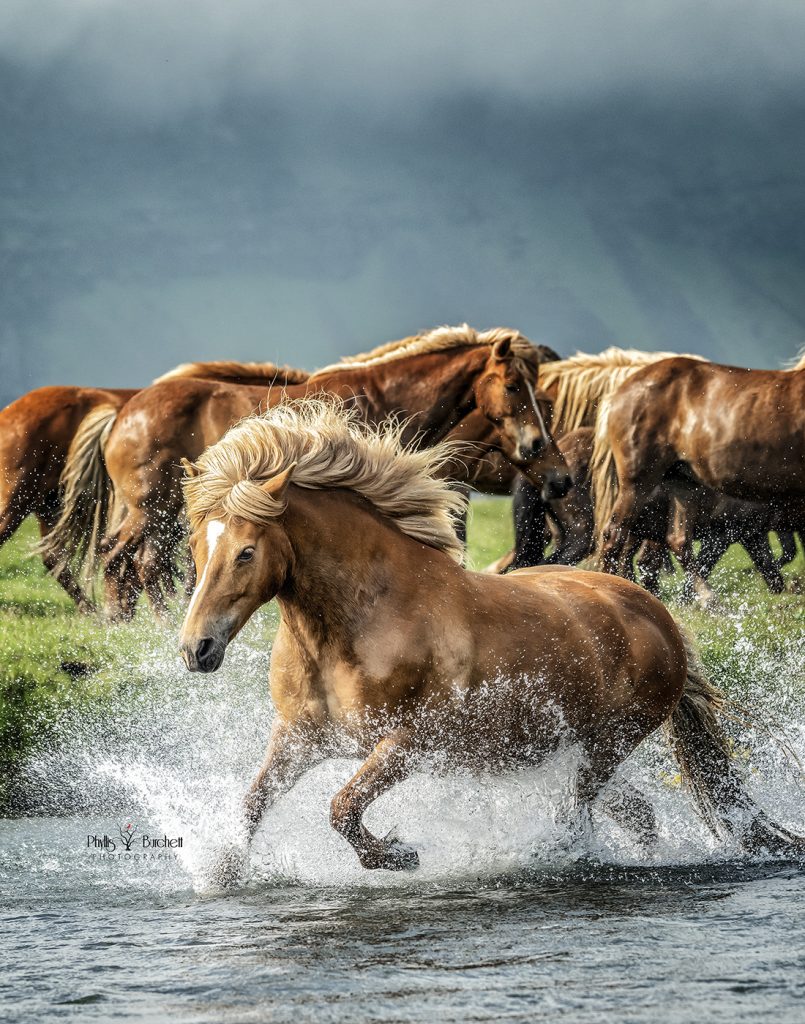 So many fabulous shoots,
I just want to share each of them with you so that you can experience the wonder of Iceland!
This is what you see!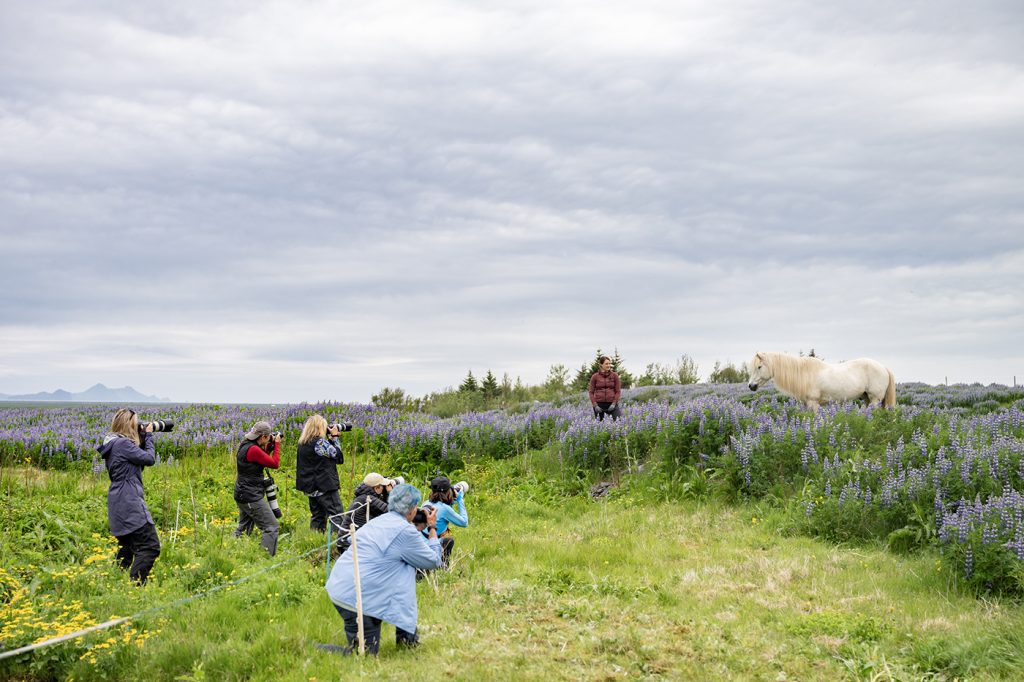 And this is what we see!
So Dreamy!

Everyone's favorite Icelandic Horse at the farm, Vintur!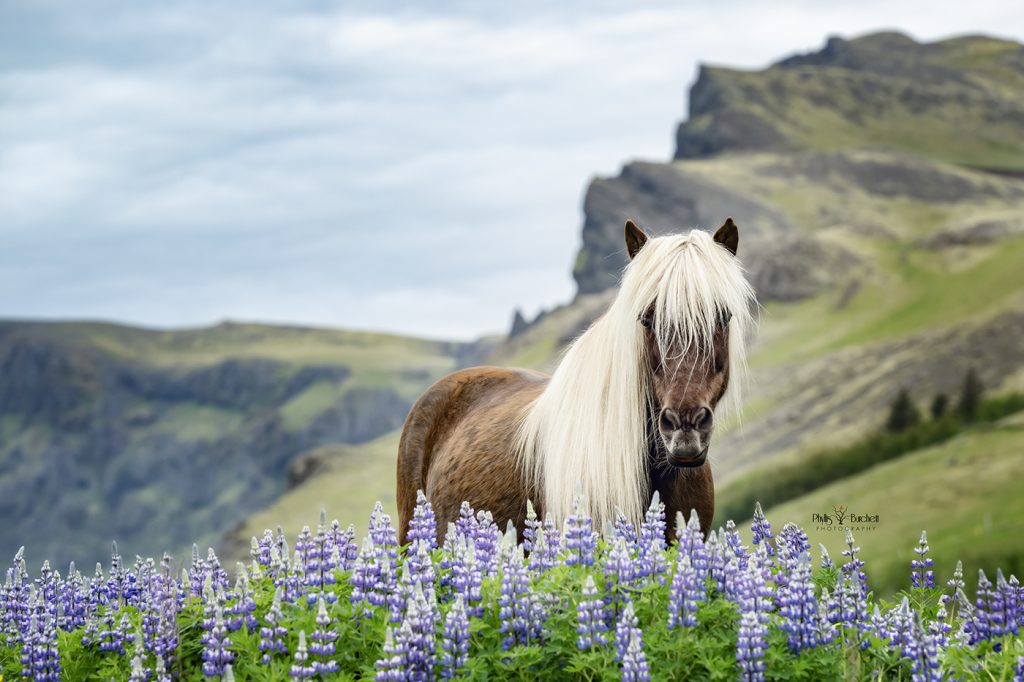 Everywhere you go in Iceland you will see the power of water!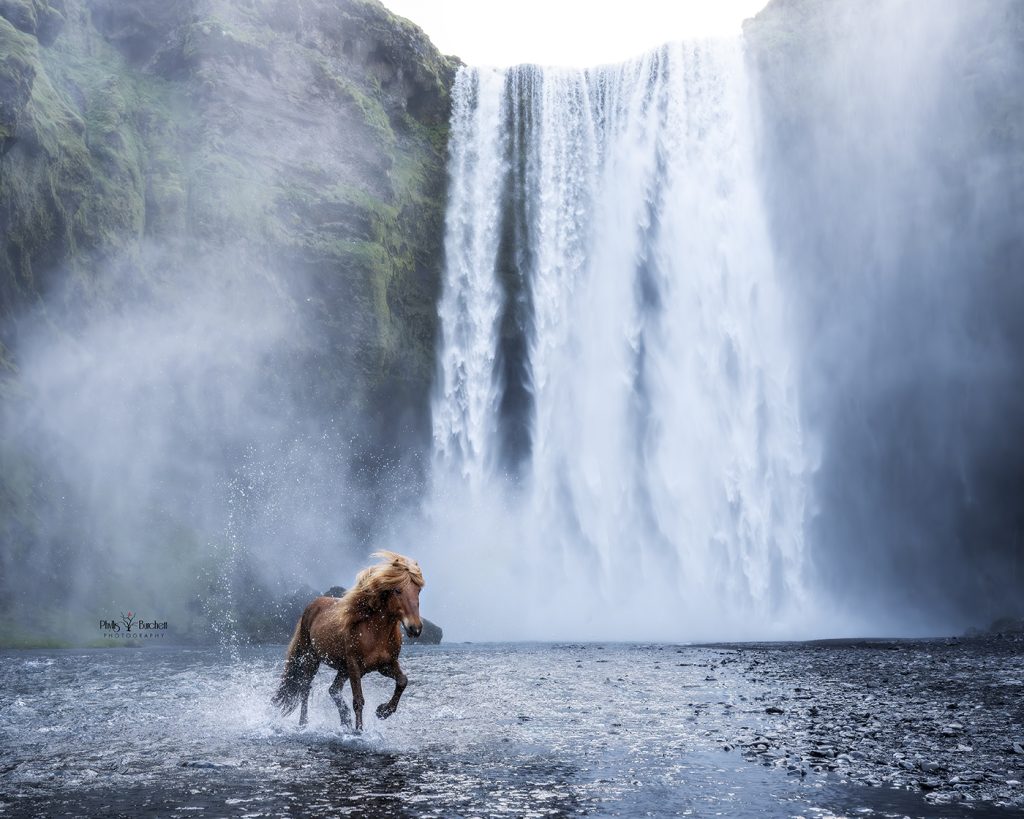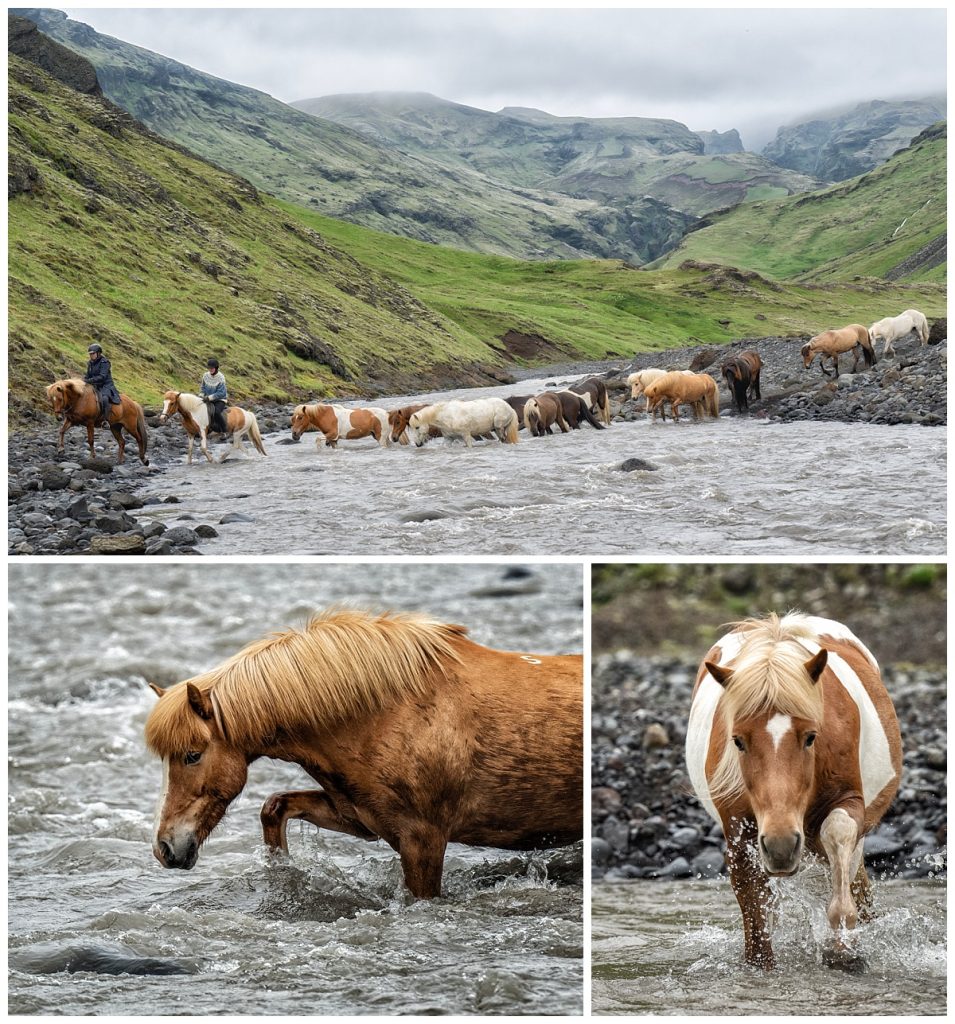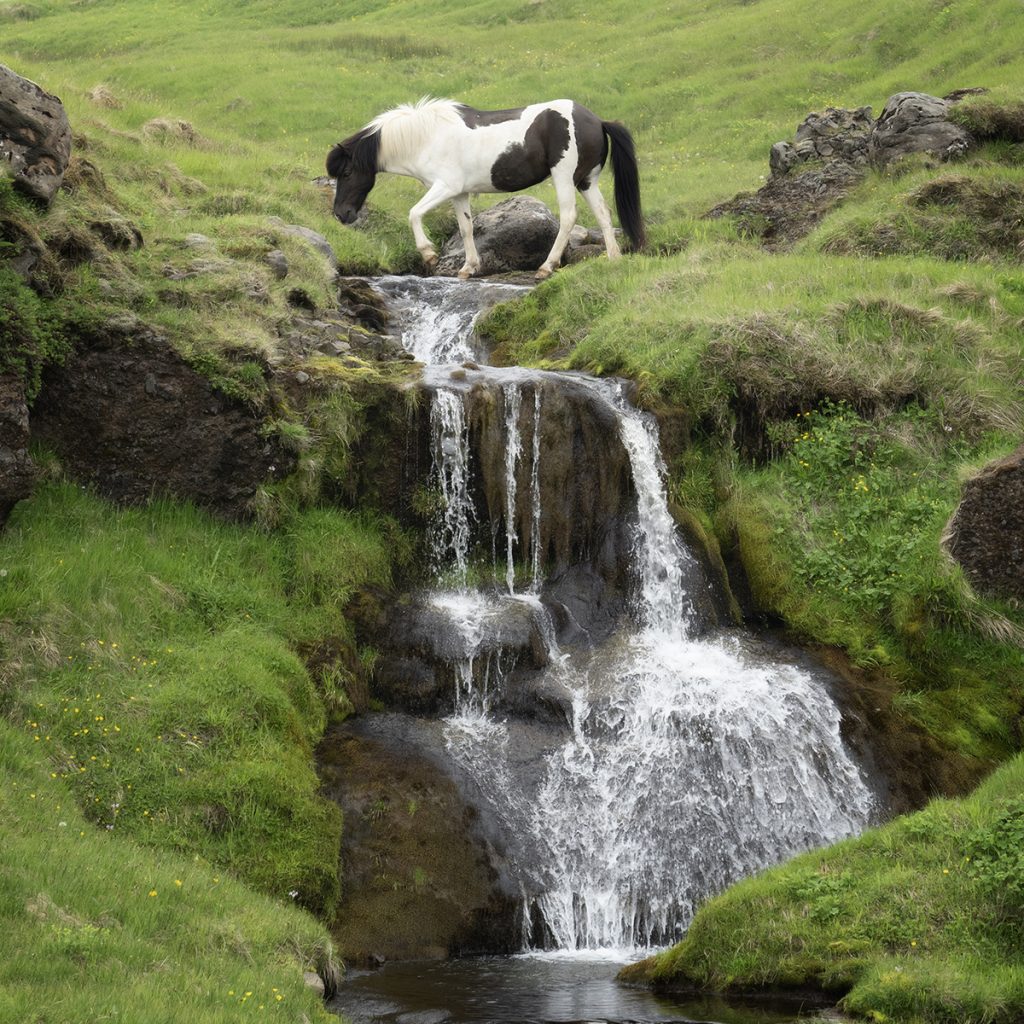 Those gorgeous Icelandic Wool Sweaters!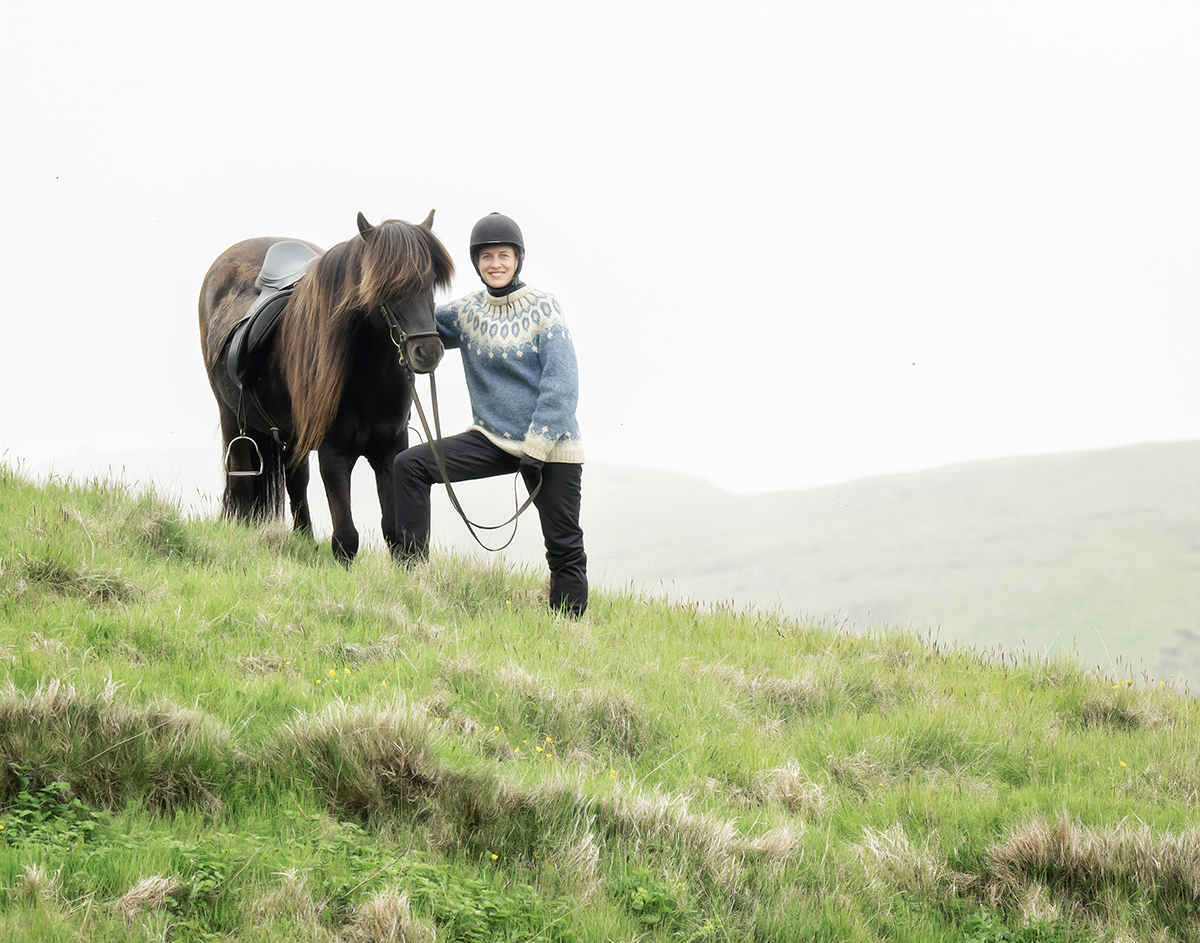 So many beautiful Icelandic Horses….so little time!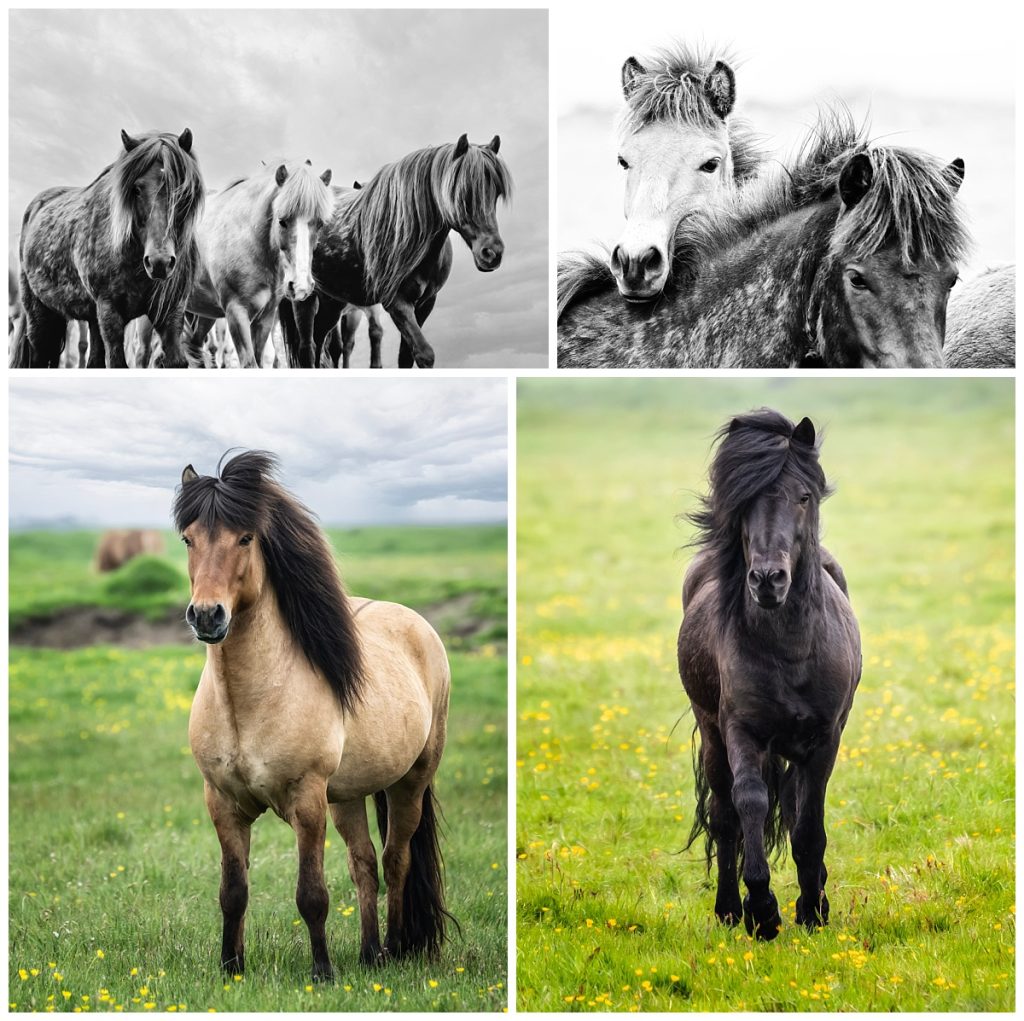 Of course, we can't forget the babies, or the sheep!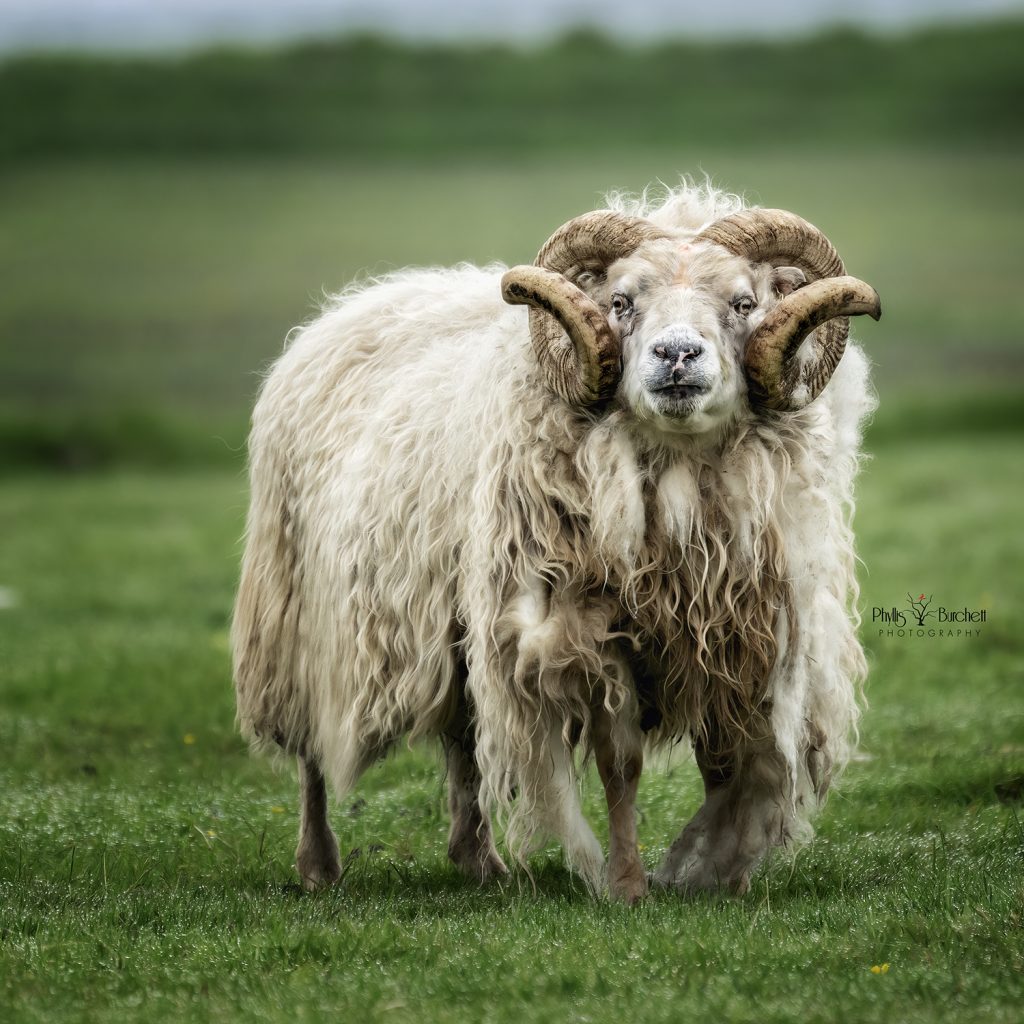 So we say Goodbye to Iceland, till we meet again next year!
Thanks to all that have joined me and who have already signed up to see "my Iceland" at an upcoming tour.
Thanks to you this tour is full through 2026!!!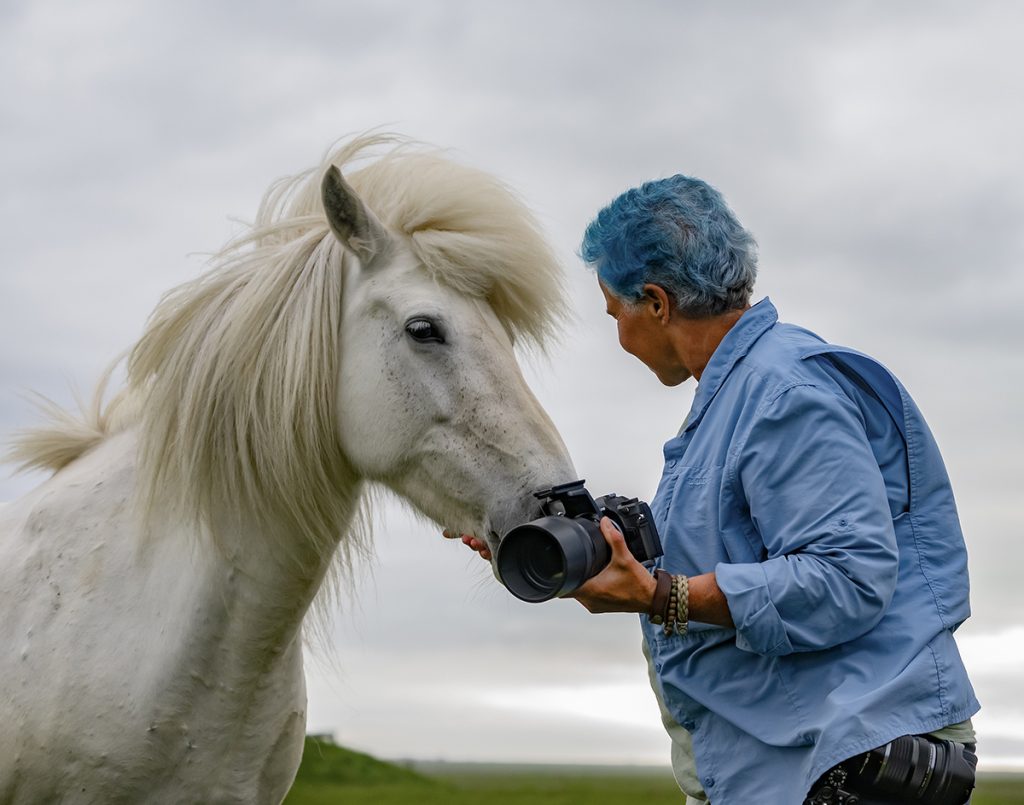 Carole shares an intimate moment with one of our models!