Hey everyone, well I've been home from my whirlwind, marathon trip out west now for a little over a week and I've not even made a dent in any progress toward getting all the images edited that I took over the course of my three weeks on the road.
This Blog Post is Part 1 of an overview of my travels. I left home on September 28 headed for Denver to meet up with Kim and Cara (my colleagues with Cowgirls with Cameras). We were all excited to host our first ever Trappers Lake Lodge Photography Adventure near Meeker, Colorado. We came a day early to get ready for the event. I've hosted Ladies Rides in the Flat Top Wilderness, so I was very familiar with the area but getting to see the stunning mountains and fall color of Colorado once again was more than breathtaking.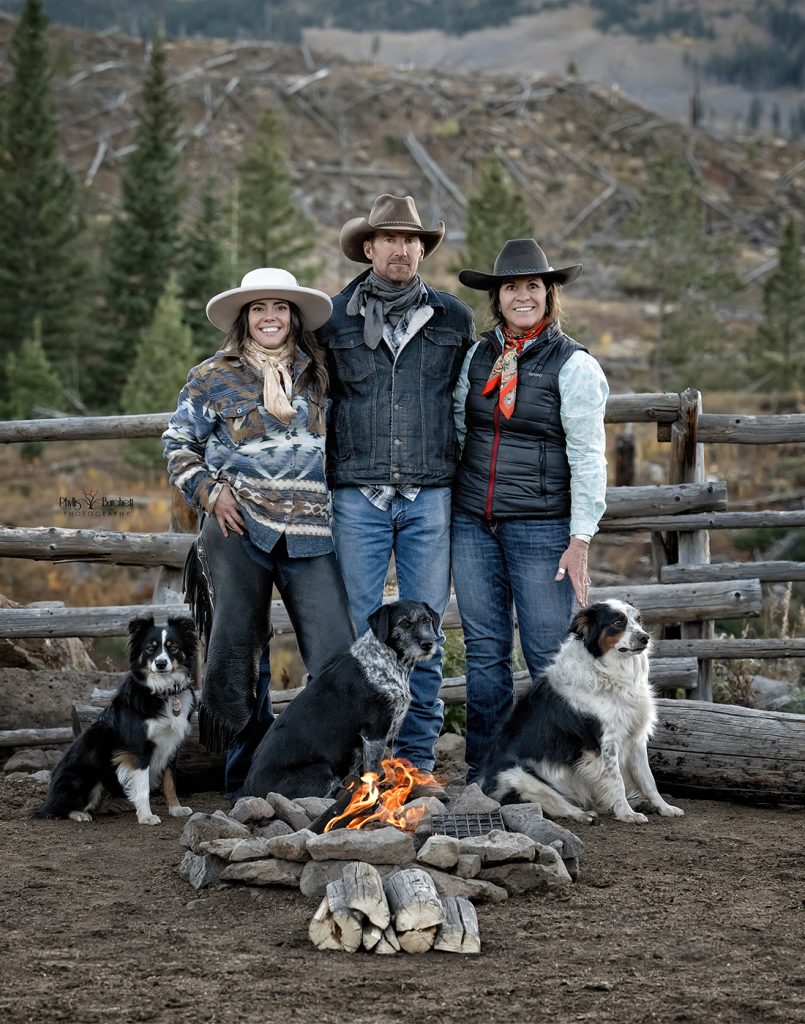 Our hosts extraordinaire for the week were owners, Kaysyn Chintala, Alan, and Becca Nielsen. Alan and Becca are the stepfather and mother to Kaysyn. Kim and I met Kaysyn last year in Montana when she joined us for the Art of the Cowgirl Montana Gathering. Kaysyn is an amazing businesswoman and great marketer; she pitched an Autumn Photography Gathering at their Lodge. After Kim visited Trappers last year and sent images of the area back to Cara and me, we were sold!
Our inaugural event at Trappers is in the books now, thanks to the eleven participants that joined us this year, what an absolute fun group you were!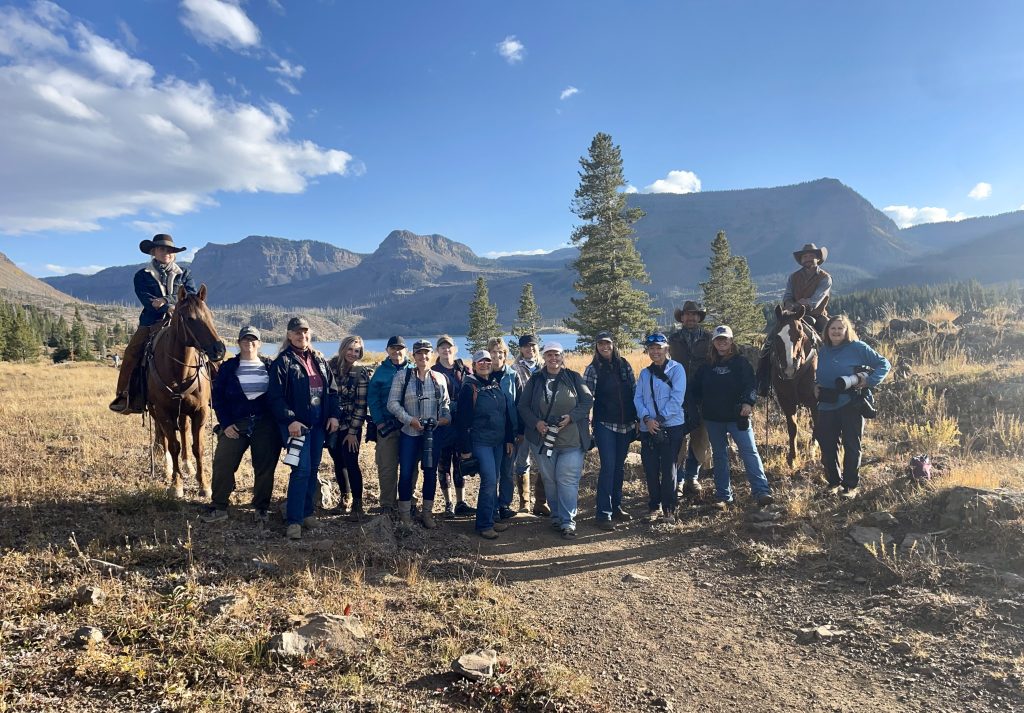 We would all like to say a HUGE THANK YOU to Kaysyn, who went above and beyond, for her logistical savvy in gathering "models", organizing locations for the shoots, as well as modeling, riding, and photographing, all while making sure we were happy in every way, AND always with the most beautiful smile! We were even treated to a lovely day in Meeker with a tour of the old, historic Meeker Hotel with lunch at the Blanco Cellars & The Little Cheese Shop!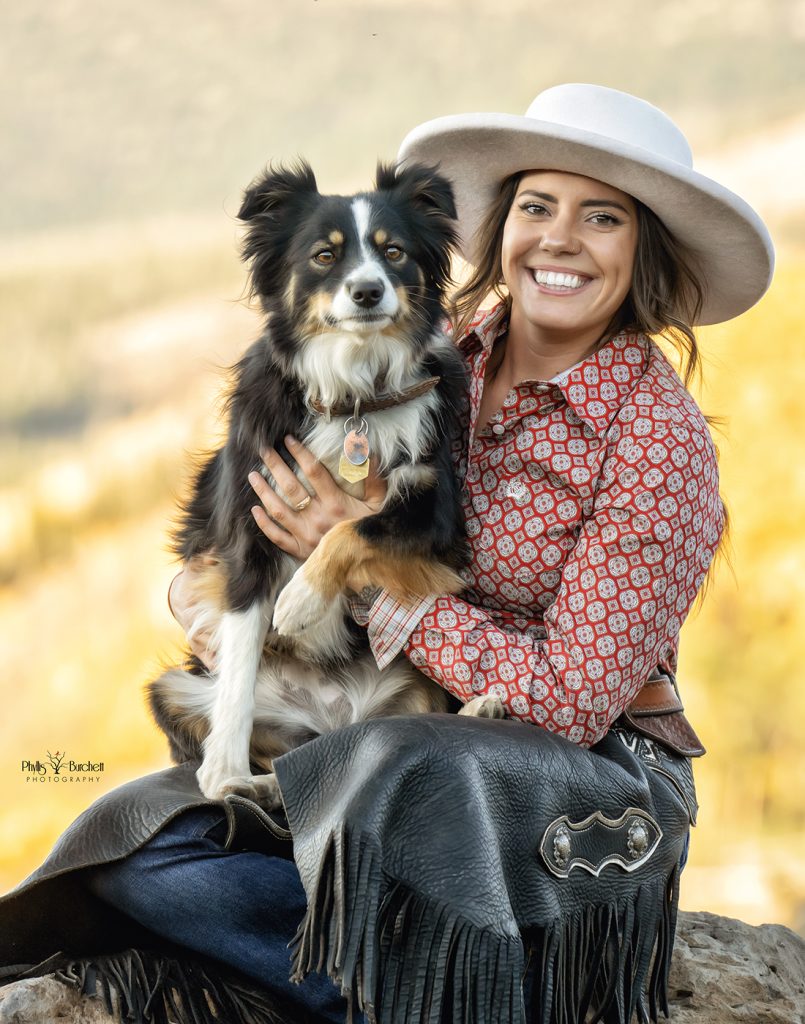 Kaysyn and Pip
So much appreciation goes out to Becca and Alan for super early mornings to make sure we had hot coffee, yummy breakfast to warm us up, and fresh horses for the wranglers! The staff at Trappers wear many hats, thank you to Tayler, Haley, and Mikey too!
The Lodge is high up in the Flat Tops, so they do run on a generator that is powered down each evening around 9PM and starts up again 6-7AM. I have to say it was nice to unplug and turn in early, we needed that sleep for those early wake-up calls! There is one thing that has no shortage though…. the amazing meals and desserts that Becca prepared for us 3X daily!
Kaysyn had an amazing line up of locations for our group to shoot at, although we didn't even need to leave the surrounding wilderness area to find stunning photo ops!
Overlook at Trappers Lake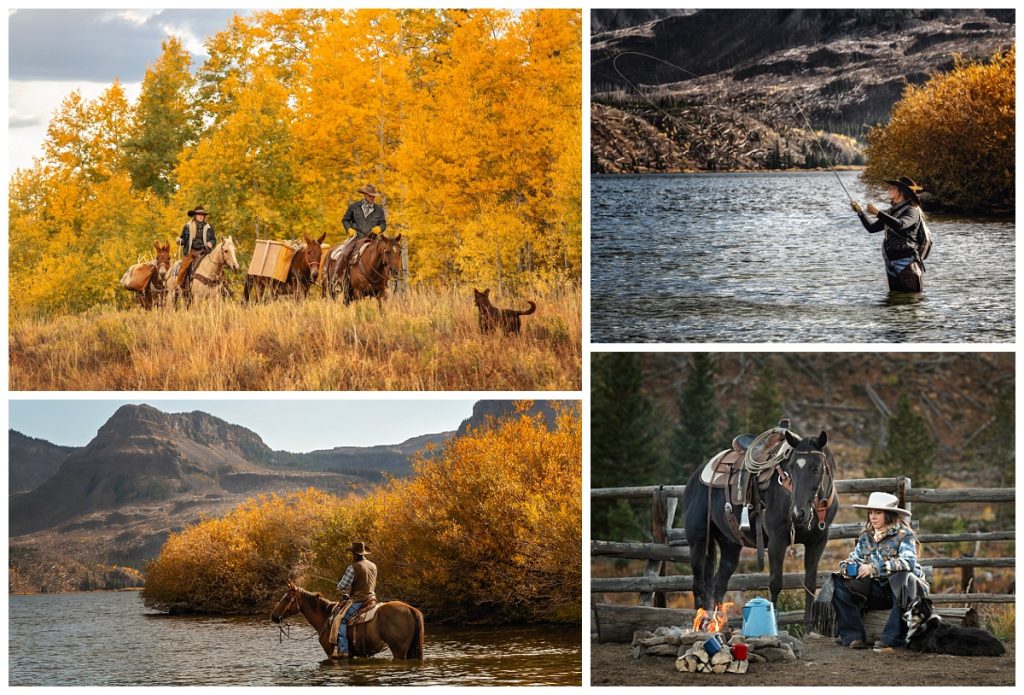 Everything from packing to fishing to campfire shoots in stunning fall color!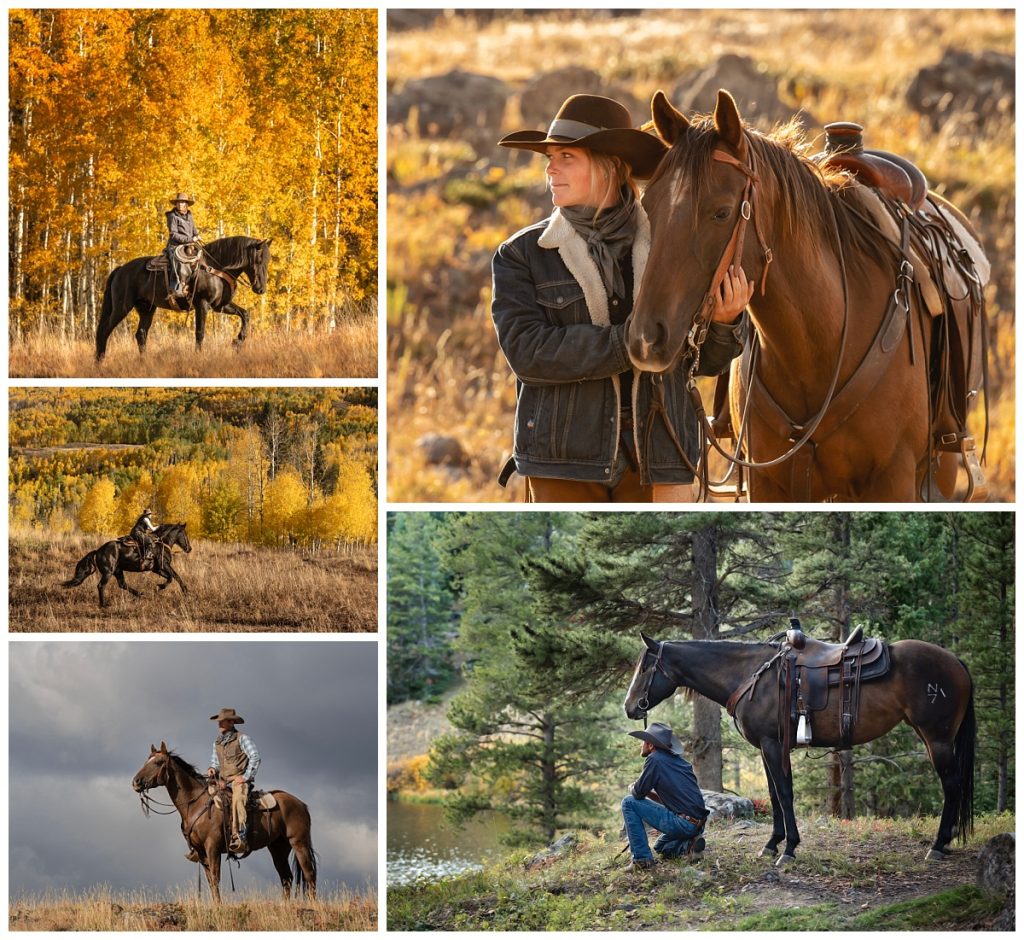 Lots of talented riders, gorgeous scenery, and beautiful horses for our photographic pleasure!
We had the pleasure to go on location at three beautiful local ranches too! The Harvey Seaton Cattle Co., Chintala Ranch Horses,
and Code of the West Outfitters all welcomed our group with wonderful photographic opportunities! 

Thanks so much to Logan, Jace, Lori Ann, Deena, Fallon, and Ellie at the Harvey Seaton Cattle Co. for coming out to play for us…you guys were up for anything (almost)!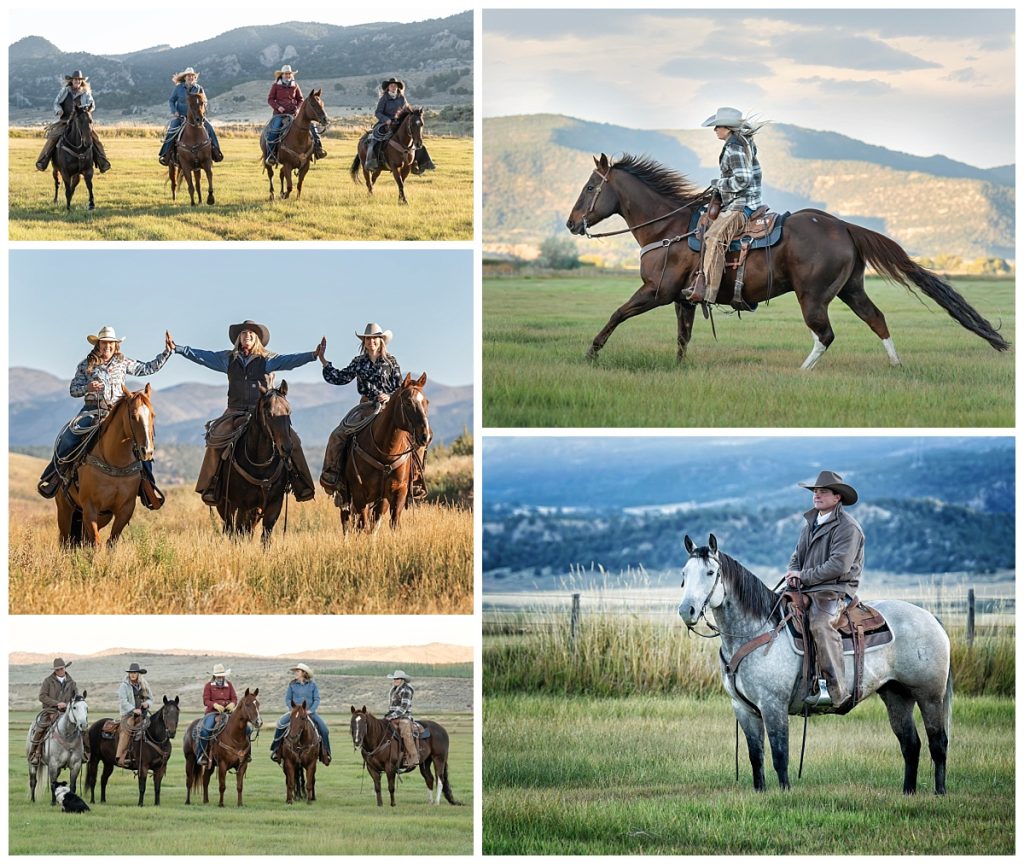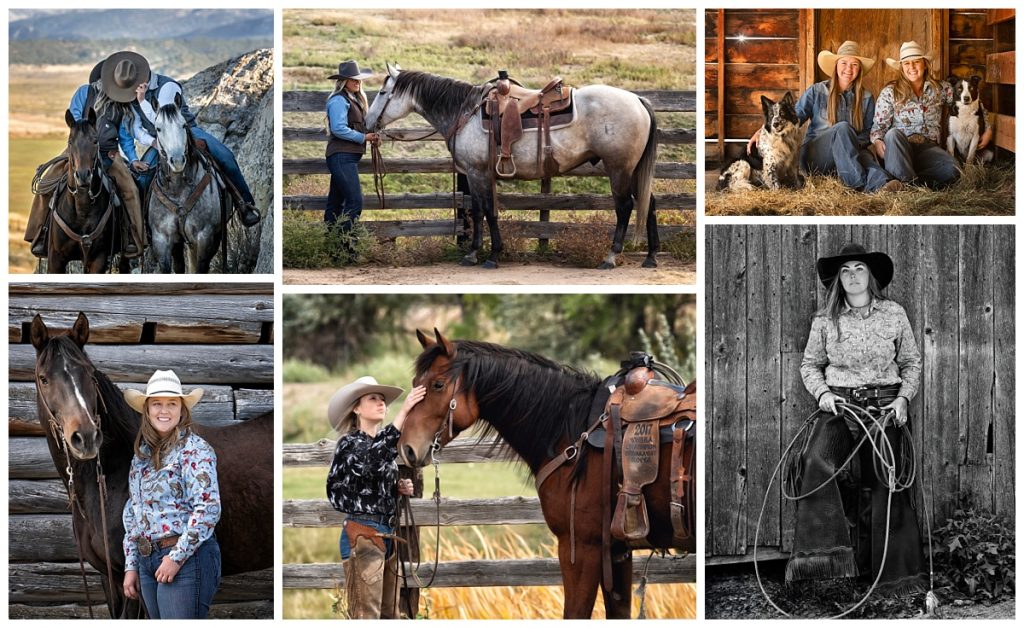 Our last day of our Trappers Lake Lodge Photography Adventure was packed full. We were up early for the drive to Chintala Ranch Horses.
OMG I do love a Roan Horse and they breed Hancock bred ranch horses, blue roans, red roans…
I was in heaven and then the heavens opened up with some rain!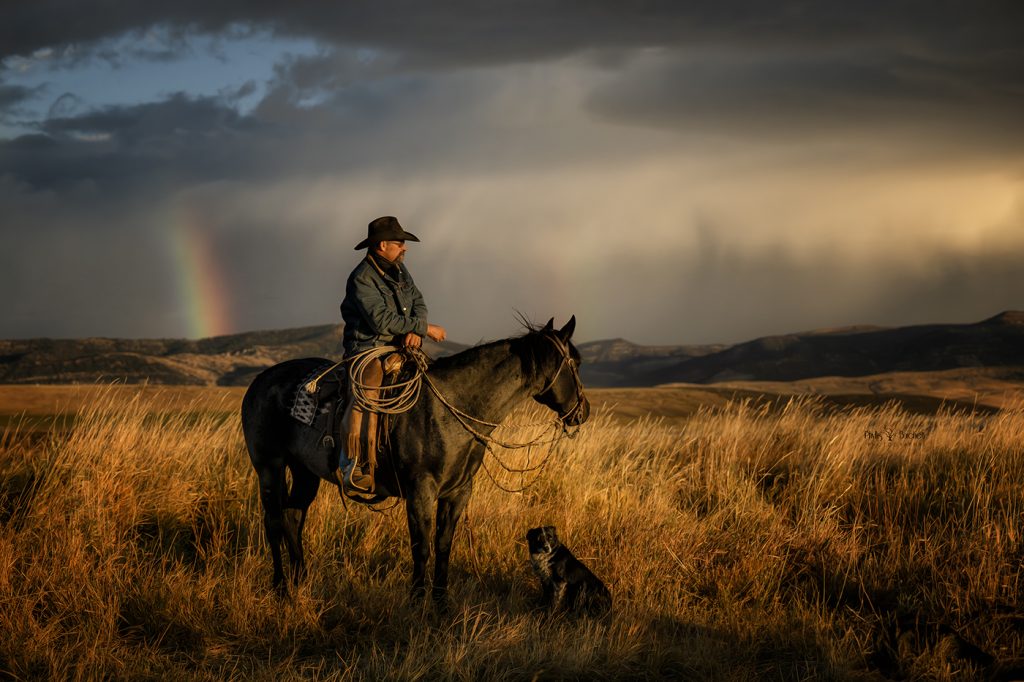 So much appreciation to the Chintala Family, JC, Mike, Lori, Brittany, Jayci Lynn and sweet Josie for braving the stormy skies!
Thanks to Mike, JC, and Jayci Lynn for gathering cattle in the rain for us too!
If you know me then you know I'm a sucker for shiny things….like bits! Check out that first one, it's in the shape of a woman's leg!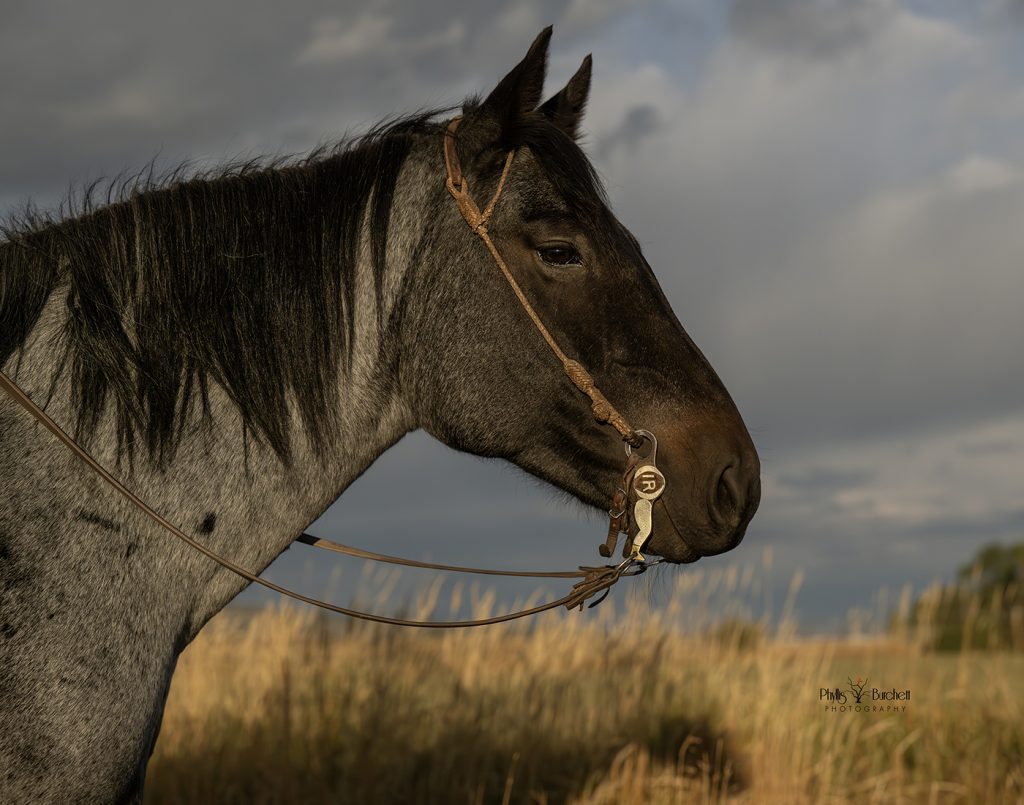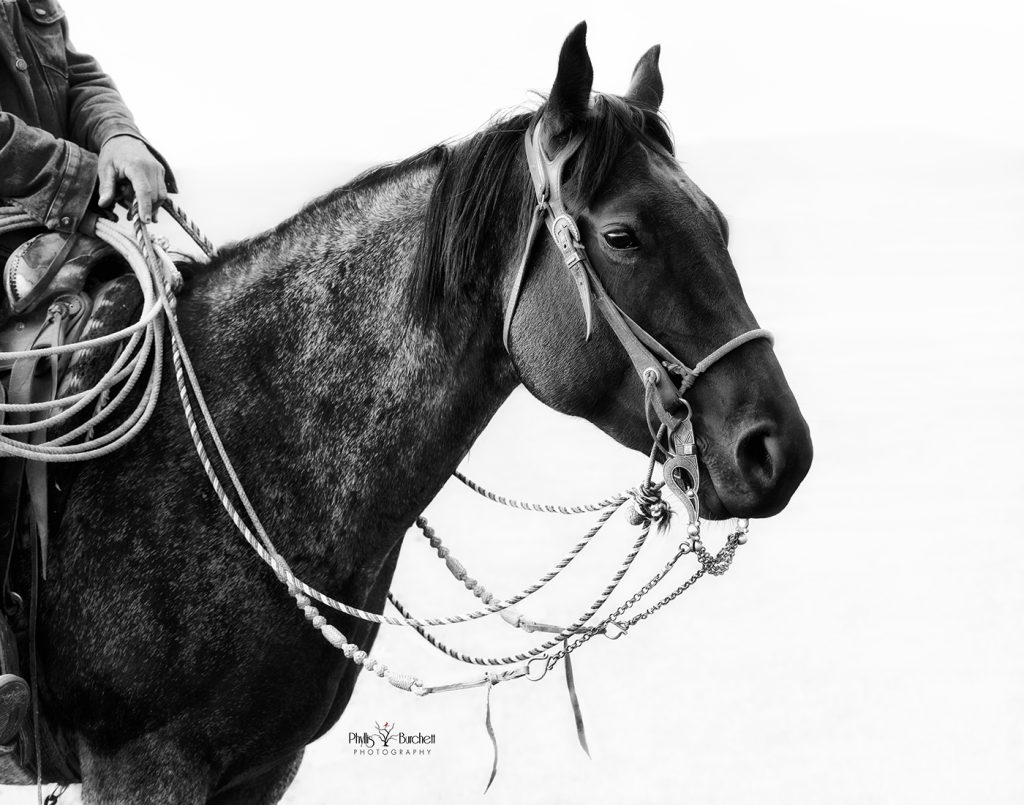 Our afternoon shoot was another fabulous location at the C Lazy S Ranch where the Code of the West Outfitters are located operated by the Wood Family.
We also had a treat when Hope Huneke brought her gorgeous Palomino mare Pearl to ride with the family.
Of course, our group quickly gave Pearl the nickname, the Barbie Horse!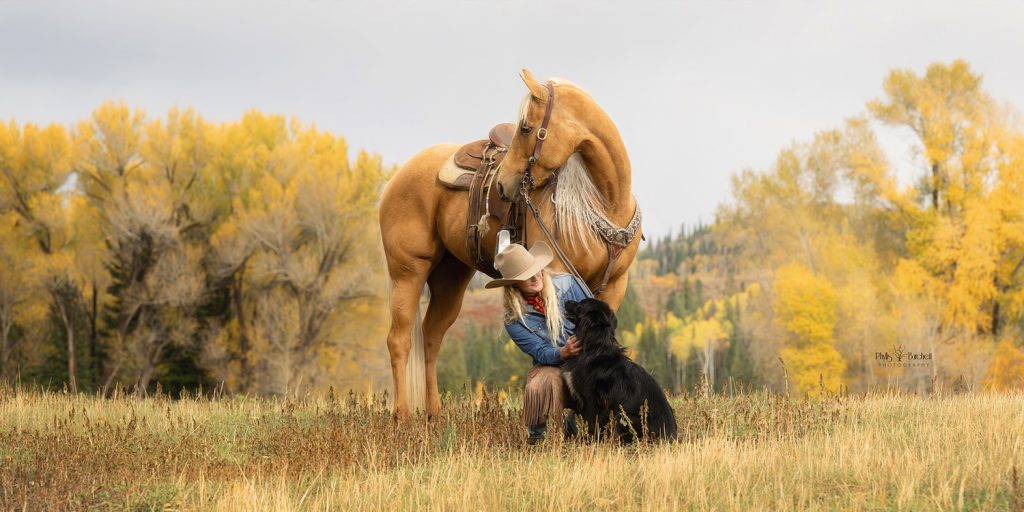 Thanks to Joe and Britnee Wood, their son Caswell, Deana and Leah Wood for welcoming us to their
beautiful ranch to capture some lifestyle images with their very large cavvy of horses!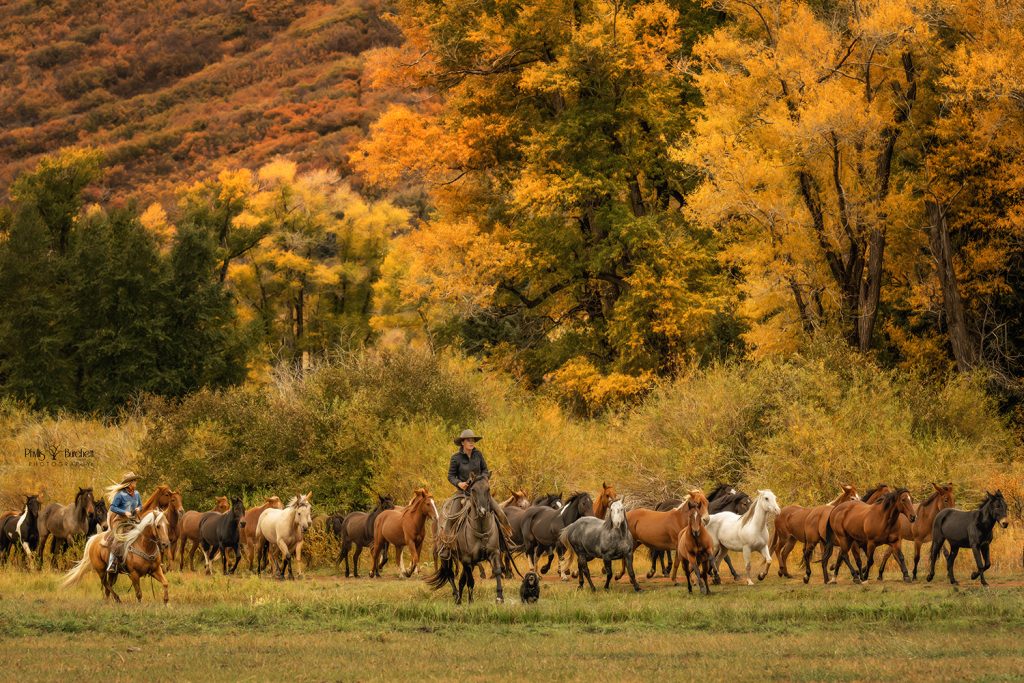 The color, the horses, the riders and dogs were outstanding at Code of the West!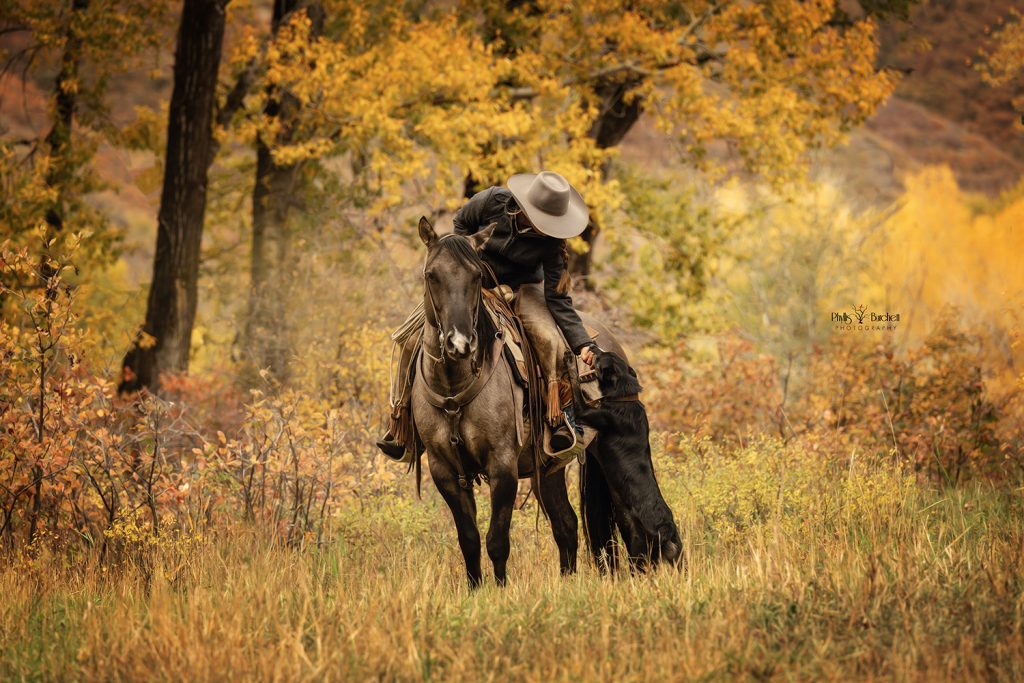 Of course we had lots of dogs join us during out time in Colorado, working dogs, guardian dogs, companion dogs!
You know that made me happy, as I was able to get my daily dog fix…but I sure did miss my Kaylee girl!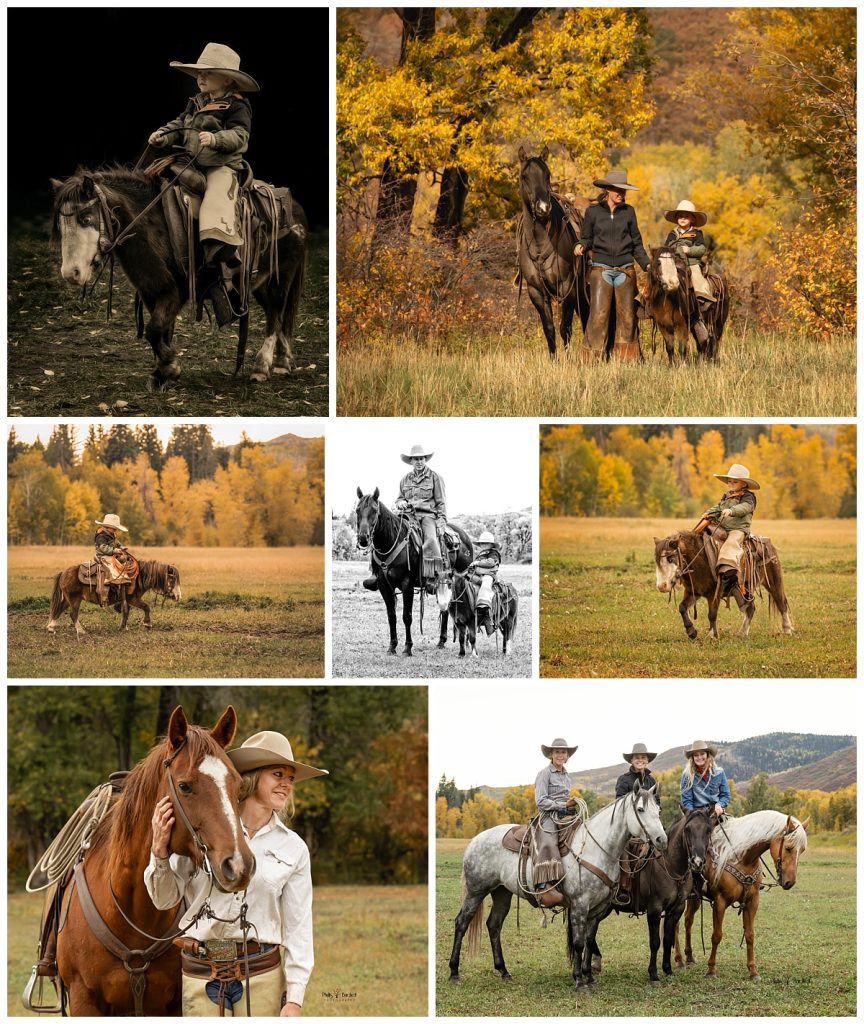 The Wood Family from Code of the West Outfitters, featuring Caswell and Biscuit!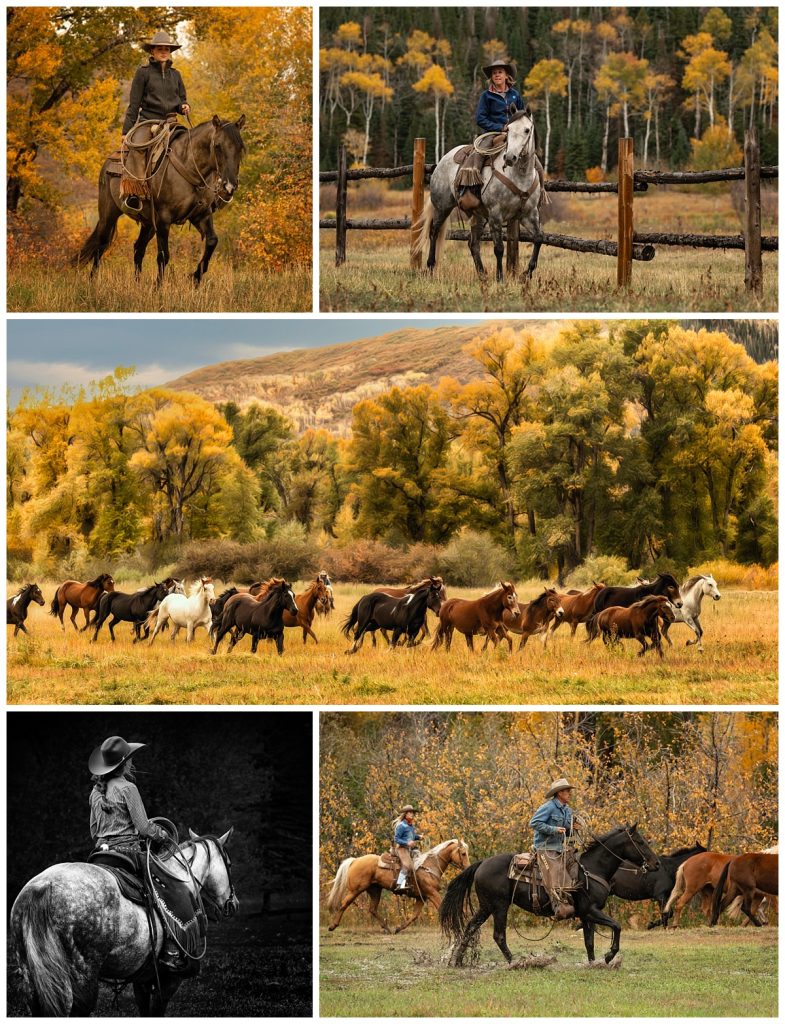 All this and I'm not even half way through our travels yet….next we head to Wyoming
and then to Missouri for a brief layover before traveling down to Oklahoma!
Stay tuned for Part 2 of my travels next week where I'll give you the run down on the Art of the Cowgirl Oklahoma Gathering and a bit about the Powderhorn Ranch Ladies Retreat hosted by the Equine Photographers Network!
I know you have one burning question in mind! Is this going to be a yearly event?!?! YES! Check out our schedule for next year:
St Augustine, Horses on the Beach – February 16-18 
***NEW C Lazy U Winter Getaway Retreat – February 28-March 3 in Granby, Colorado
​***NEW Equine Photography Essentials, St Augustine, FL – April 19-23
Iceland Equine Photo Tour (with Phyllis) June 16-22 (Full)
Dryhead Ranch, Montana (couple spots left) July 15-20
Cottonwood Ranch Immersive Photography Experience, Nevada August 22-27
Trappers Lake Lodge Photography Adventure, Colorado – September 29-October 2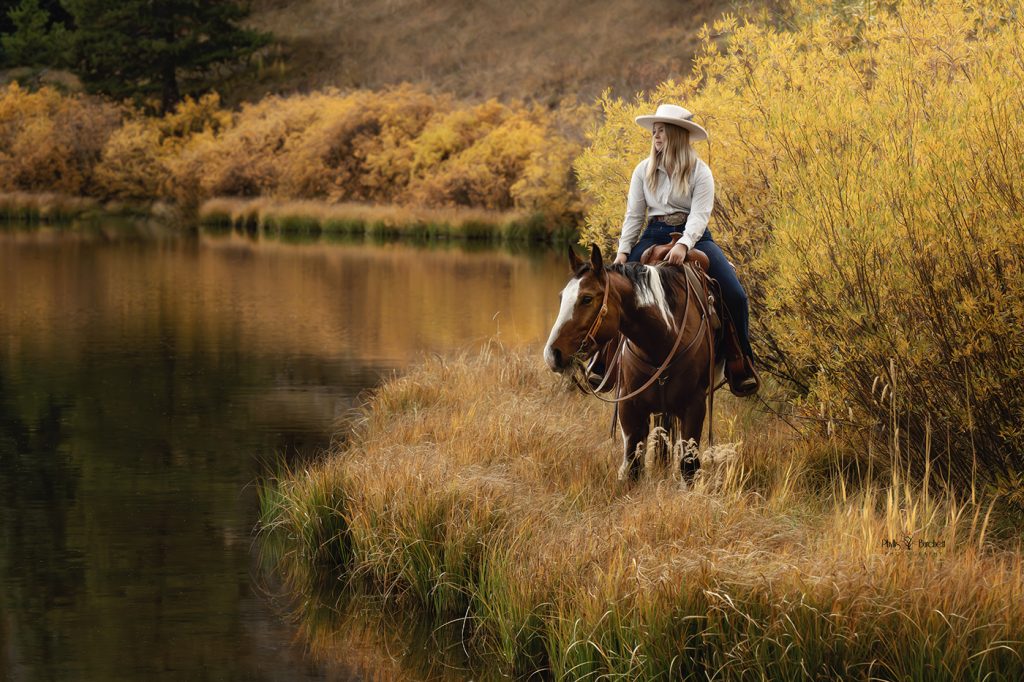 All that yummy fall grass is just too tempting for Arrow!