In this crazy, upside down world of COVID we all need to find something to fuel our creative spirit and take our thoughts to another place. I love personal projects, I've done quite a few over the years. One thing I did in December was join Shelley Paulsen's group the Rise Up Photography Challenge. What started for a week has now grown into a weekly challenge for a year. So each Monday Shelley comes up with a theme we must shoot for and upload an image before Sunday at midnight. I remember back when I was just getting started there was the Learn To Take Photos site and they had these theme shoots, I truly believe it made me a better photographer. It's also very cool to see how each photographer interprets the theme, so much creativity in this group from beginners to advanced photogs! It really makes you think outside the box, which I have a hard time doing sometimes as I'm a very literal person. At least it's forced me to get some nice images of my Kaylee girl and I even did the never seen before selfie of myself too! Which leads me to another personal project for 2021….getting healthy! So…there I said it, now you will have to keep me accountable for both these goals!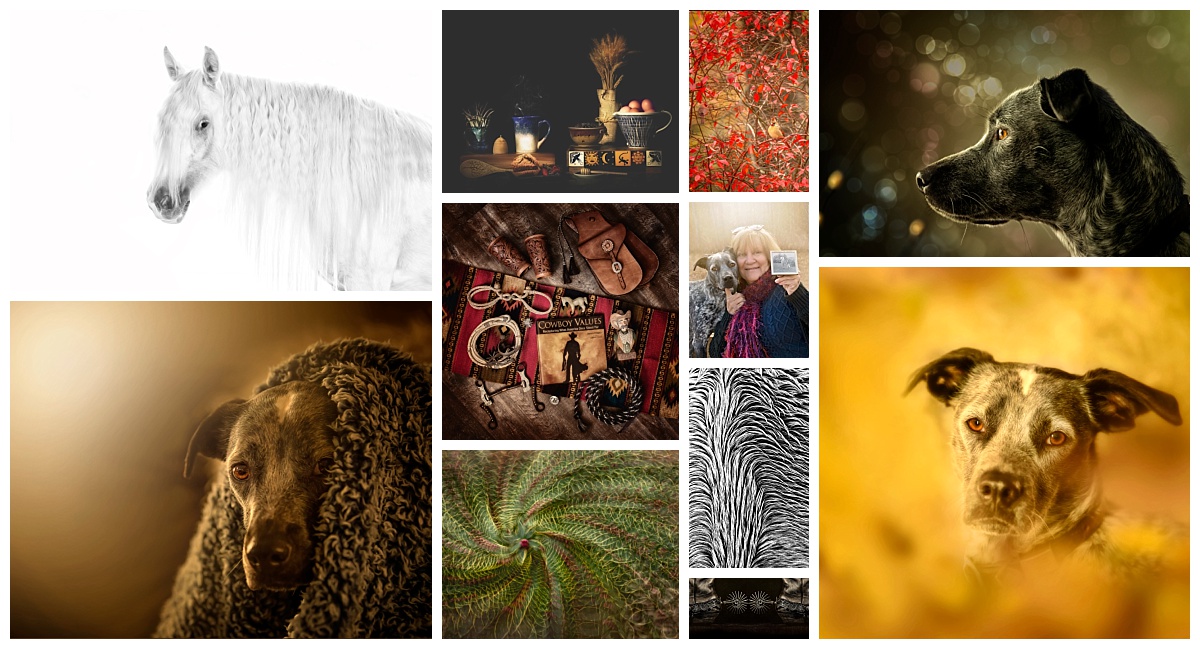 A few images from the Rise Up Photography Challenge so far.
If you'd like to challenge yourself too, our themes so far have been:
Texture, Warmth, Kitchen, Flat lay, Abstract, Red, Selfie, Black & White, Close Up, Window Light, See thru, Silhouette, Framed, Light Painting
So go challenge yourself to shoot for a theme!
This leads to my own personal photography project for the year. I was gifted a beautiful Pendleton Blanket for Christmas, while it certainly is a treasure I thought I'd like to share it with others. So I got the wild hair to include this Pendleton Blanket in as many different scenarios as possible over the course of the year. So yes it will travel with me to as many destinations as possible. We had our St Augustine Horse on the Beach Workshop last weekend and I did take it along but never got the opportunity to use it. So my images have been limited so far with the exception of a this past Sunday evening. I had the fabulous opportunity to include a real live Zebra, how cool….those different patterns together in one image!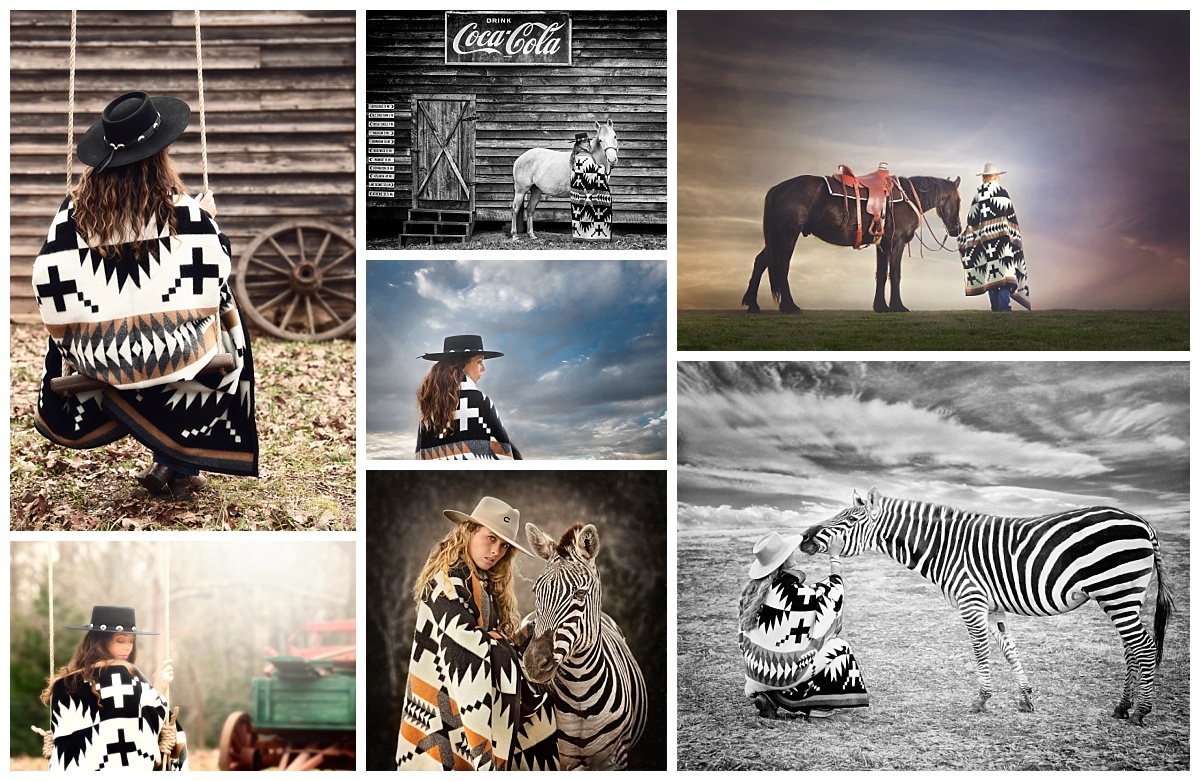 Now on to another bucket list item I got to cross off this year….photographing frogs!
Who knew this would be so much fun to do! I have a photographer friend that has several tanks with approximately 22 exotic tree frogs. She actually hosts other photographers to come capture her frogs, doing what frogs do…hanging out! If you or someone you know would like to do this, let me know and I can hook you up with Linda. She is an amazing frog wrangler, helping you to get the very best shots possible. You don't have to do anything but shoot!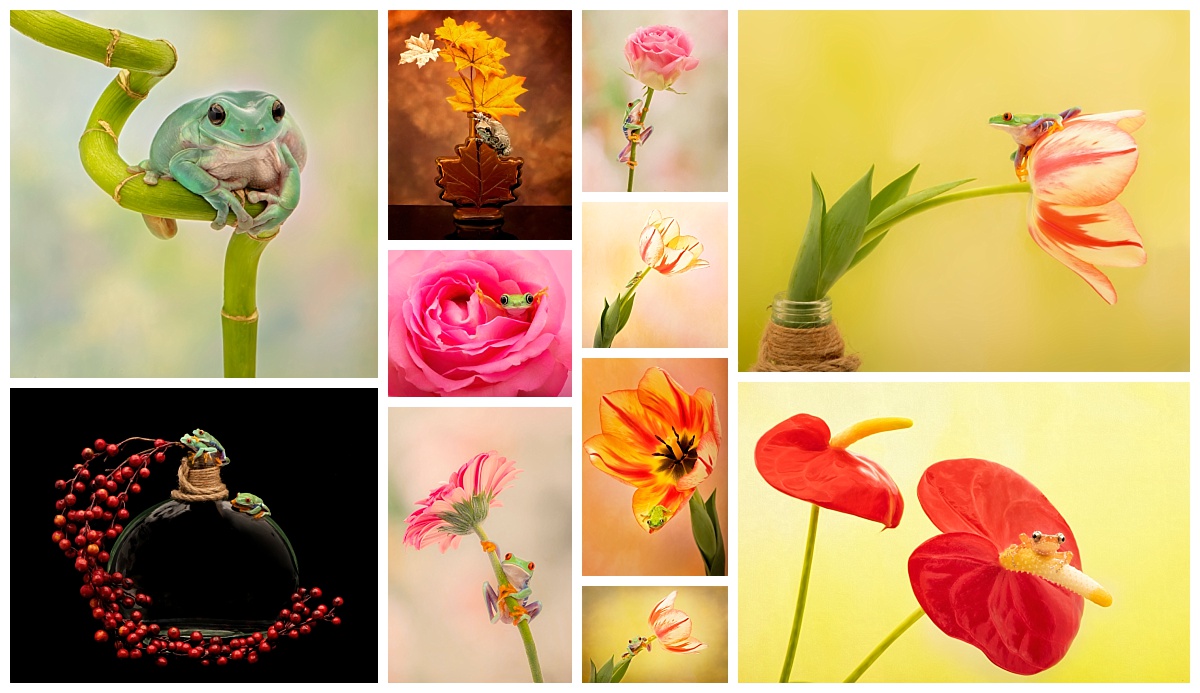 Well, guess that's all for now. If you decide to start a theme challenge for yourself, let me know I'd love to follow along.
My next blog post will be all about our fabulous St Augustine Workshop just completed and co-hosted with the incomparable Fast Horse Photography!