What a fabulous time we had for our first official event for the three of us (Cara, Kim and myself) to host as Cowgirls with Cameras! Our week at the Cottonwood Ranch in Wells, Nevada was filled with new friendships, beautiful fellowship, fantastic subjects in stunning light, education, great food (thanks Agee and Vicki!) and so much more!
The Cottonwood is a working horse, cattle and hunting ranch located in the remote northeast corner of Nevada. Six generations of the Smith family have owned and operated the ranch.
The amazing light we had each morning for our sunrise shoots made those early calls worth getting up for!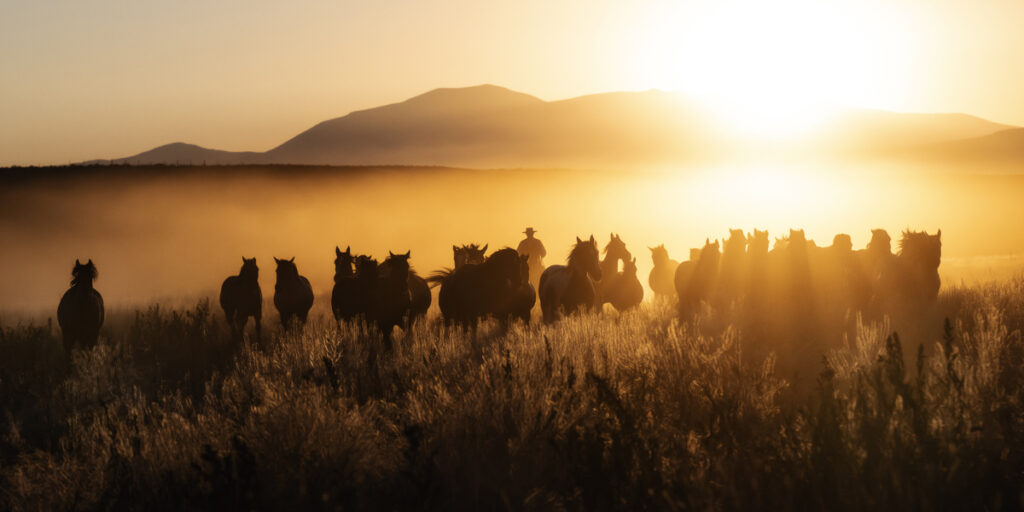 The view was stunning in either direction!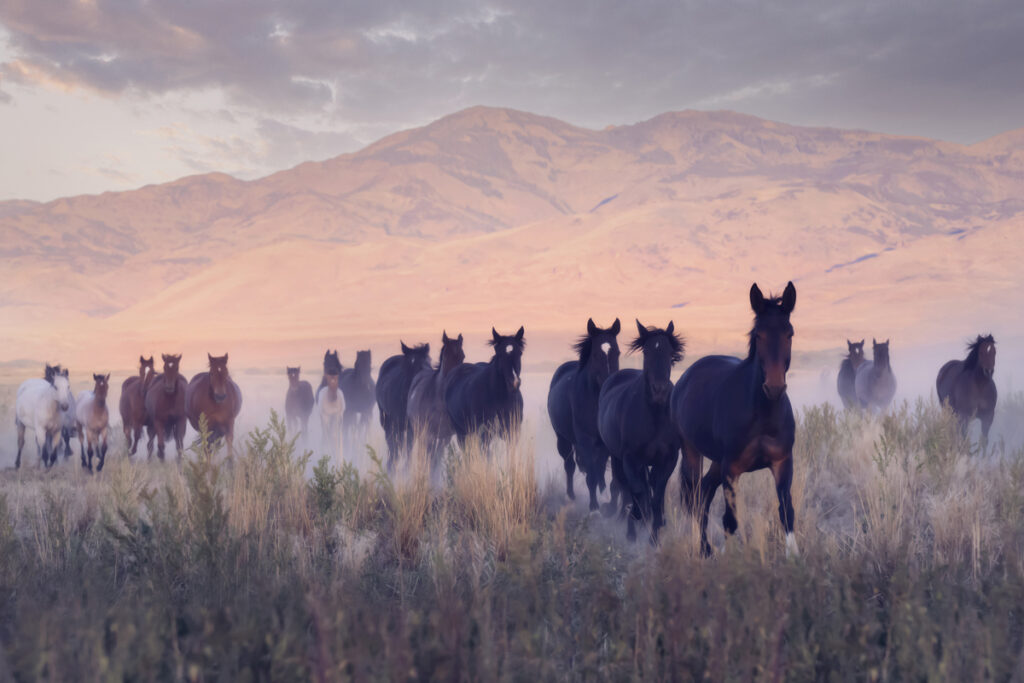 Even in the corrals the backlit dust was killer!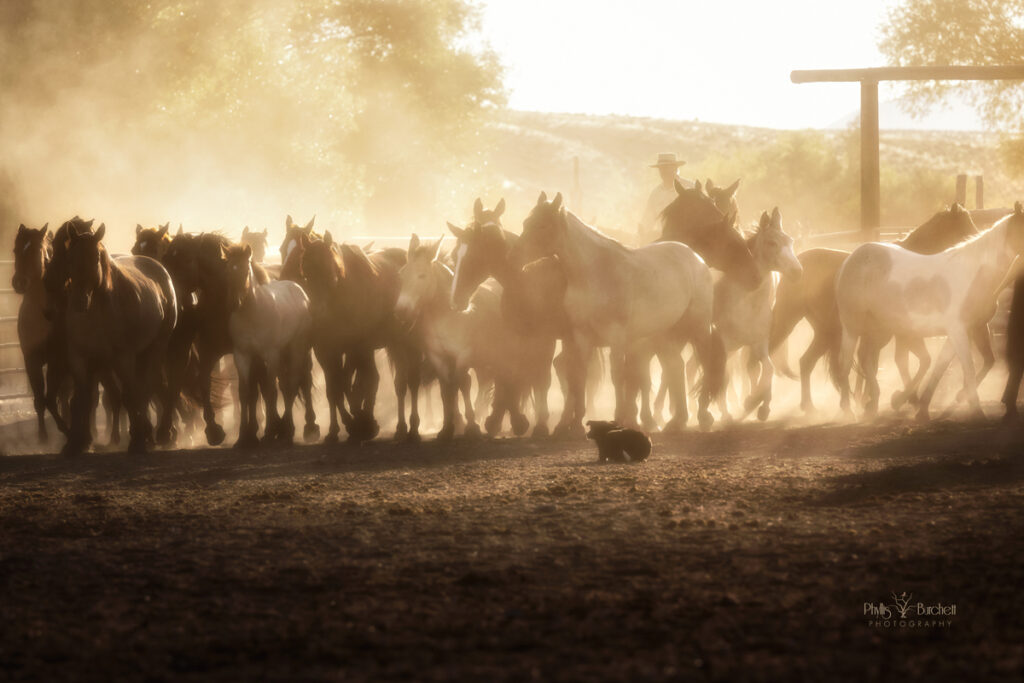 Of course, documenting life on the ranch along with portrait work was a part of each photo session.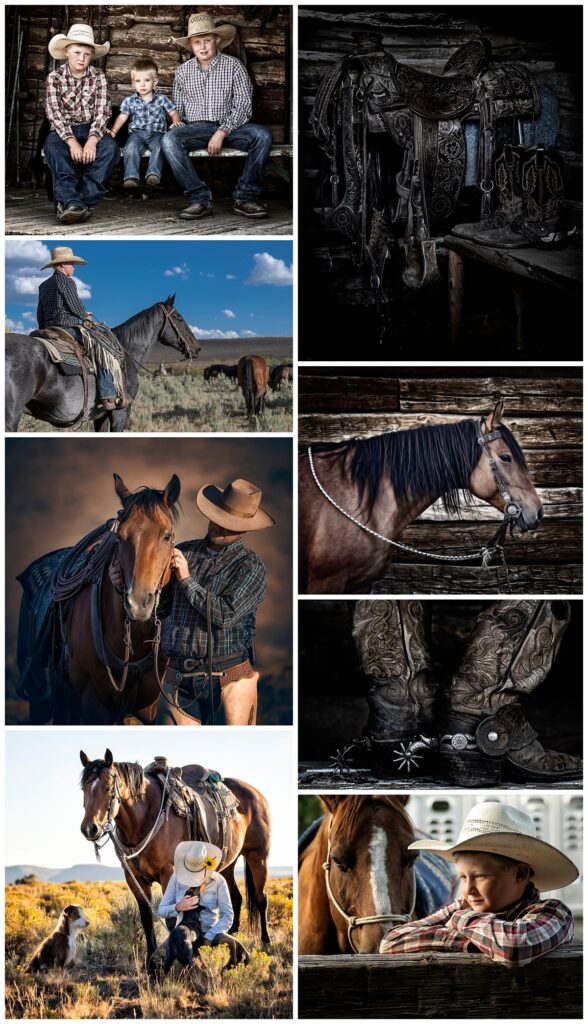 McKenzie, Jason and Keri made the call to family and friends to come and be a part of the week, so subjects were a plenty!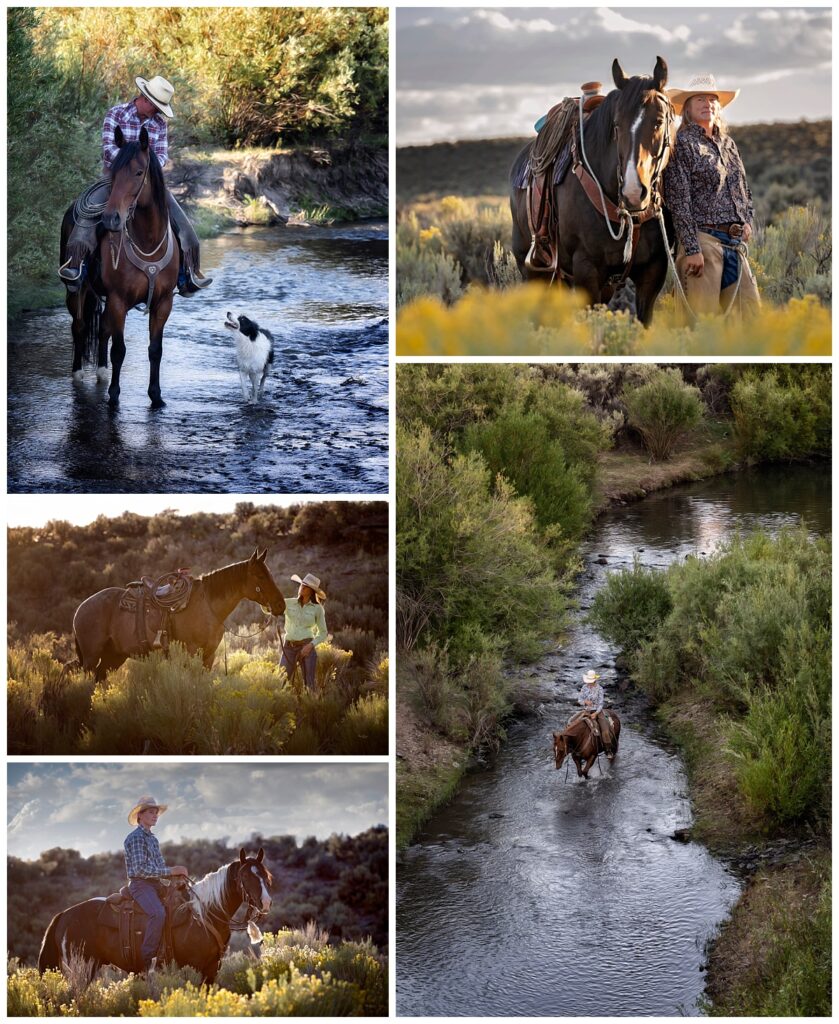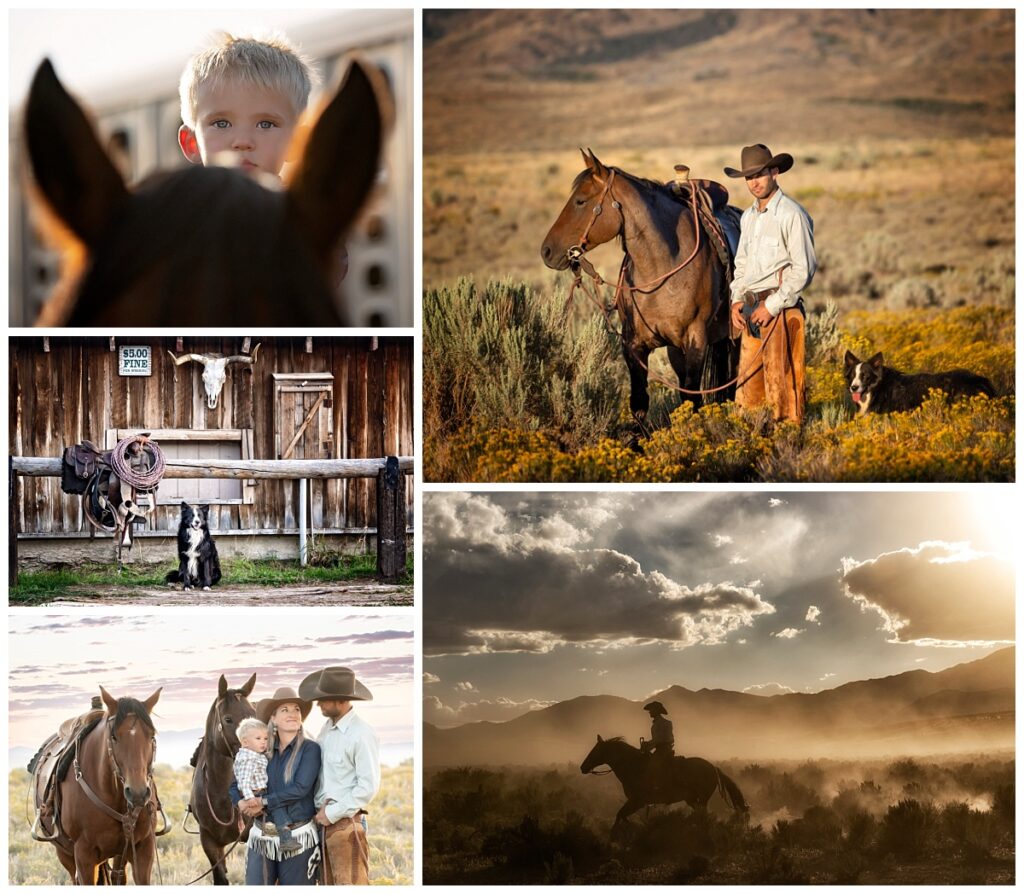 We had lots of education during the week from digital editing with Lightroom and Photoshop to Business and Marketing. Cara covered posing and pricing for portrait businesses. I showed the group before and after images to help unleash their creative juices with Photoshop.
As part of our Cowgirls with Cameras immersive experience Kim did a few Equine Gestalt sessions. If you're not familiar with this type of coaching it helps clients bring to their awareness emotional blockages and unfinished business that may be holding them back in their lives. So useful for all entrepreneurs to help us get out of our heads and get those trolls off our backs!
Evening light with the cavvy did not disappoint either!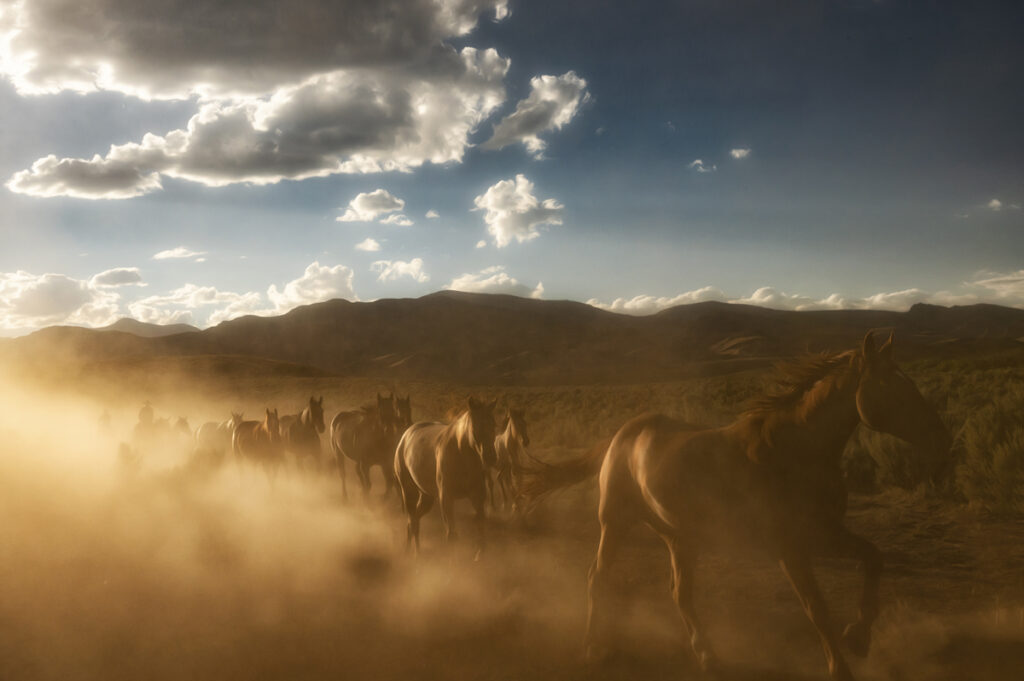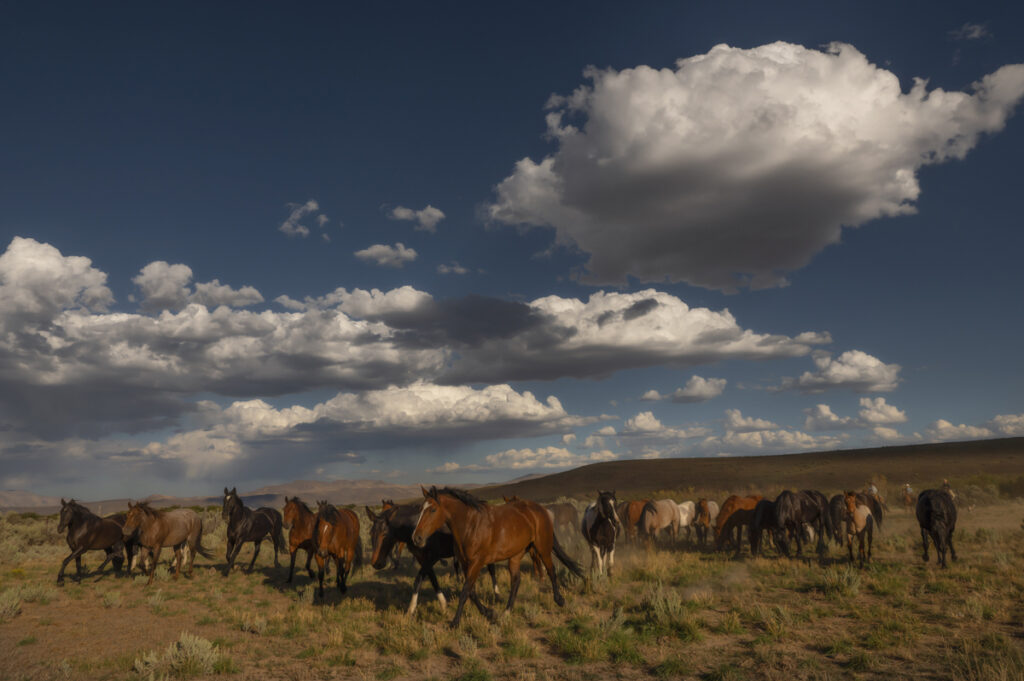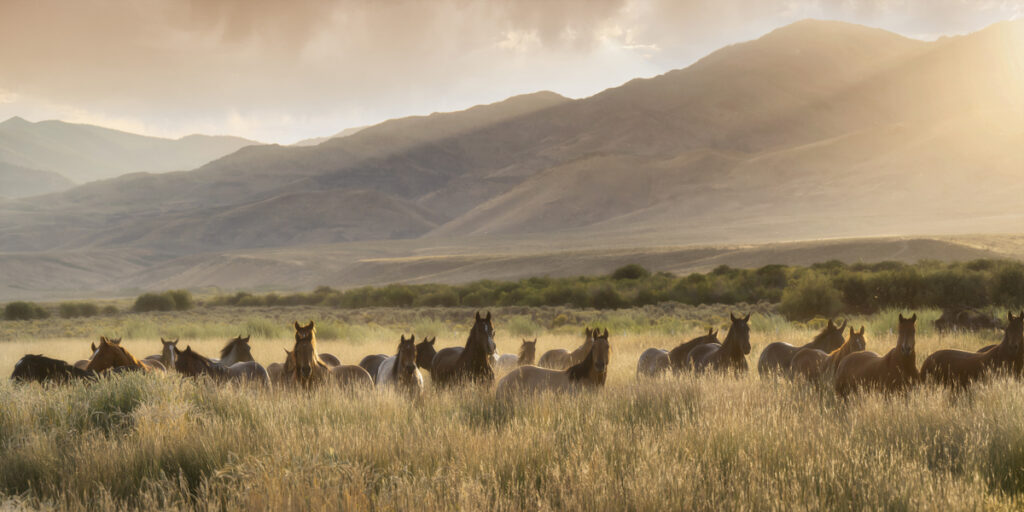 They also offer a wonderful location for groups to gather for events. Use the lodge as a base or choose Pack Mules for your adventure into the Jarbidge Wilderness for rifle, archery and muzzle-loader hunting.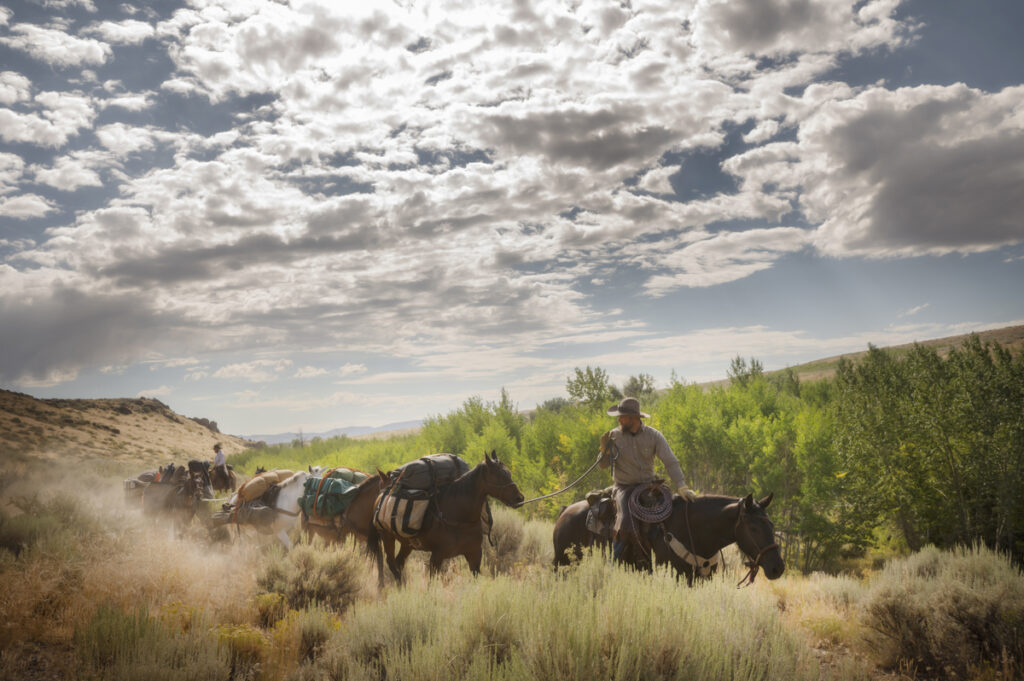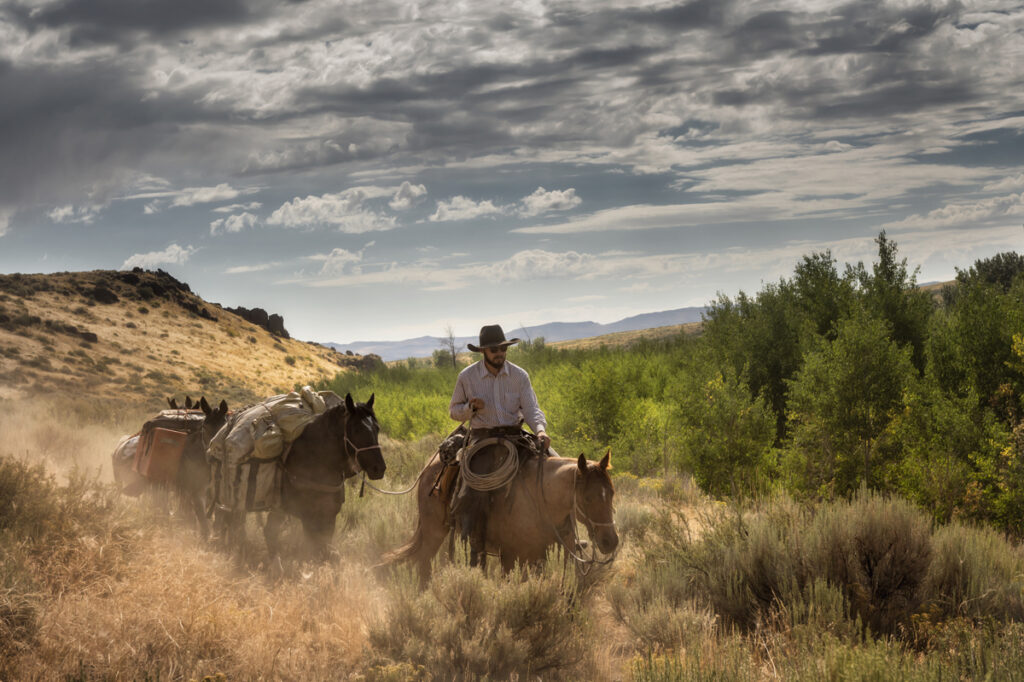 McKenzie and her partner, Jessica have started a game retrieval service…2 Gals-A-Packin!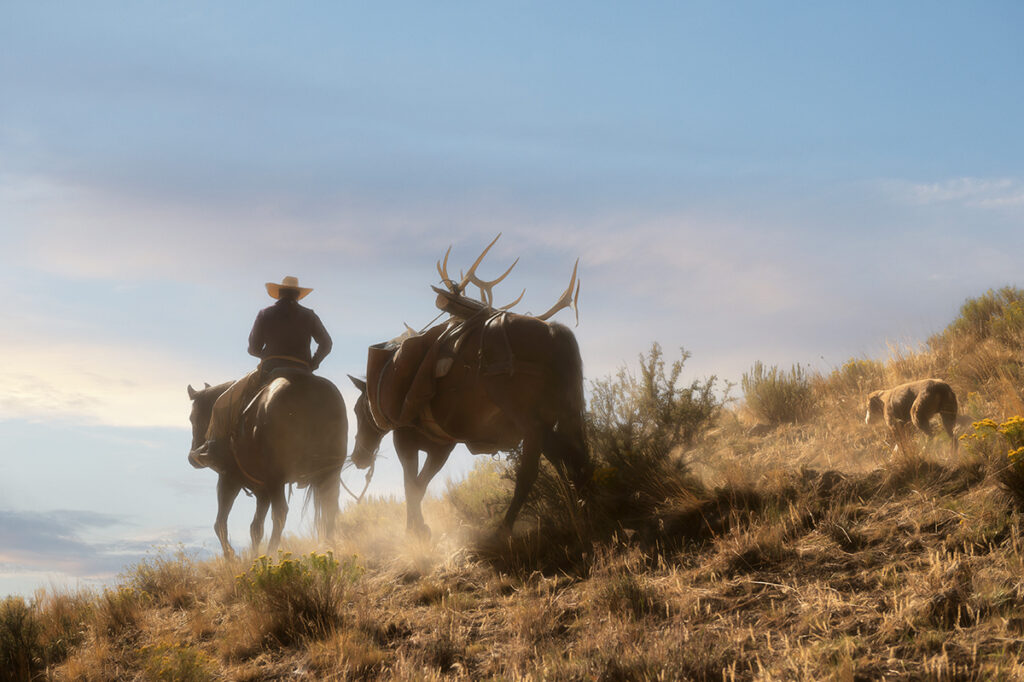 I'd like to say a huge thank you to each participant that joined us this year, your enthusiasm was contagious! Also, to everyone who helped make this event a success and to McKenzie and Jason for the wonderful hospitality and going above and beyond to make us all feel at home. Our 2023 Cottonwood Ranch Cowgirls with Cameras Retreat is already in the works, head over to our website to see all we have to offer as part of the Cottonwood experience!
If you have any questions don't hesitate to contact me, I'd love to help…hope to see you in Nevada next year or before!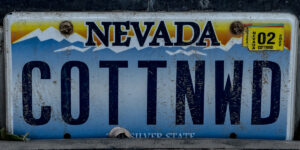 PS HUGE SHOUT OUT to Kyle for driving the "Fun Bus"!