This is the fourth year we have hosted a workshop in St Augustine and each year my colleague, Cara with Fast Horse Photography has out done herself. This year was no exception, when she talked about the Pegasus wings last year I have to admit I was skeptical but thanks to a little help from Sandy and Howard Hebert, she pulled it off again! You see, so much of the logistics and planning falls on Cara's shoulders because she lives in St Augustine. She works tirelessly and stresses endlessly to make this event a success and I am very thankful for her efforts! Thank you Cara!!!
This year we had an added stress as there was rain in the forecast for our Friday afternoon shoot. So while she was rescheduling models, I was on the phone trying to get everyone to reschedule flights and travel plans so they could stay later on Sunday to be able to get our styled shoot in that was scheduled for Friday afternoon. An additional worry was if our Texas attendees would even be able to make it to Florida as it was the exact time of the big winter snow/ice storm that hit the state. In the end everyone made it and I have to say it was a huge success. We so appreciate the understanding of each attendee, model and support staff that had to make adjustments to their schedules.
A huge thanks to Kira McCarty of Onsite Muse Florida for the beautiful hair and makeup for our styled shoot!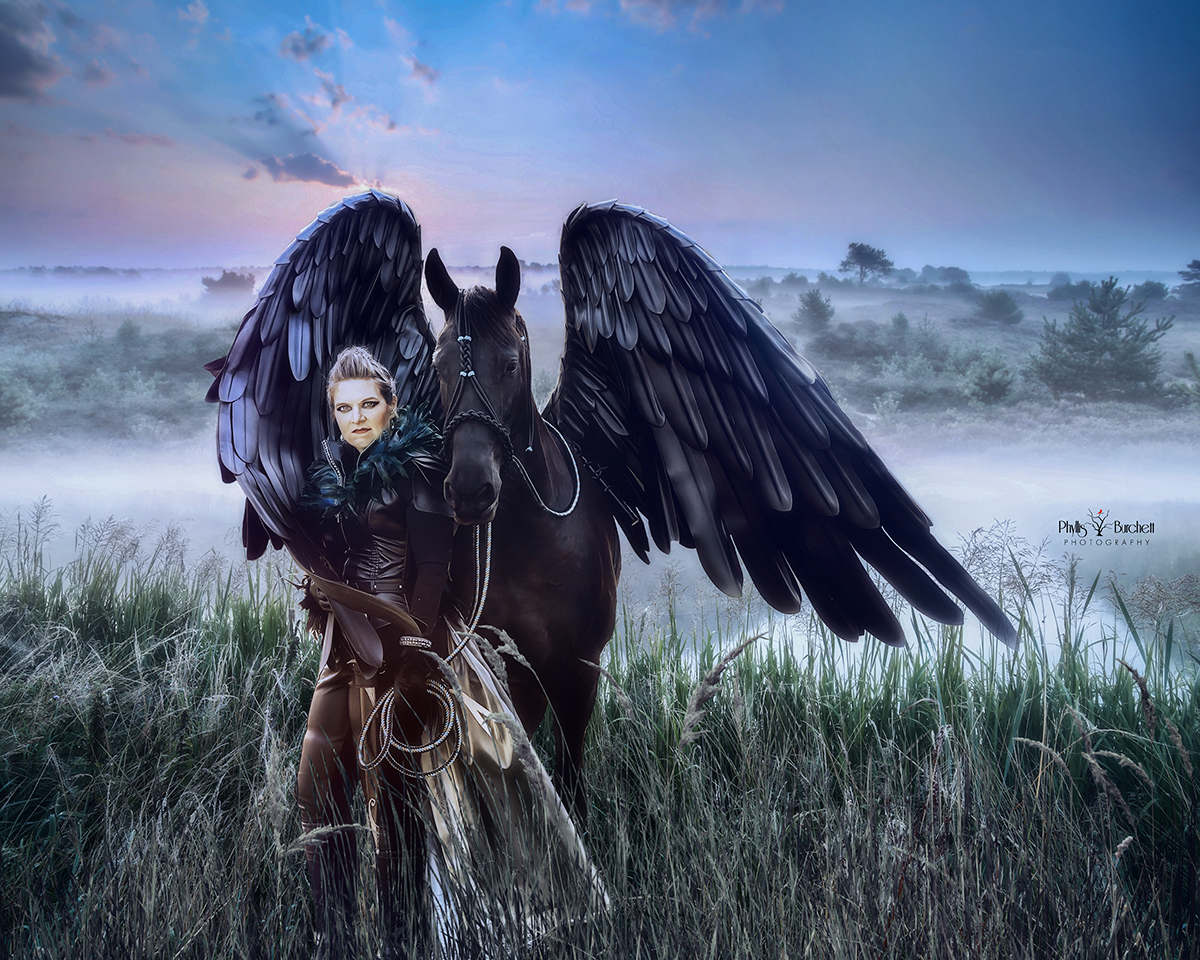 Sandy and Cara put in hours of work prior to the workshop to assure that her Friesian's would be comfortable with the wings. Sandy even made her own Warrior Princess costume, to compliment her Friesians, Sylke and Brutus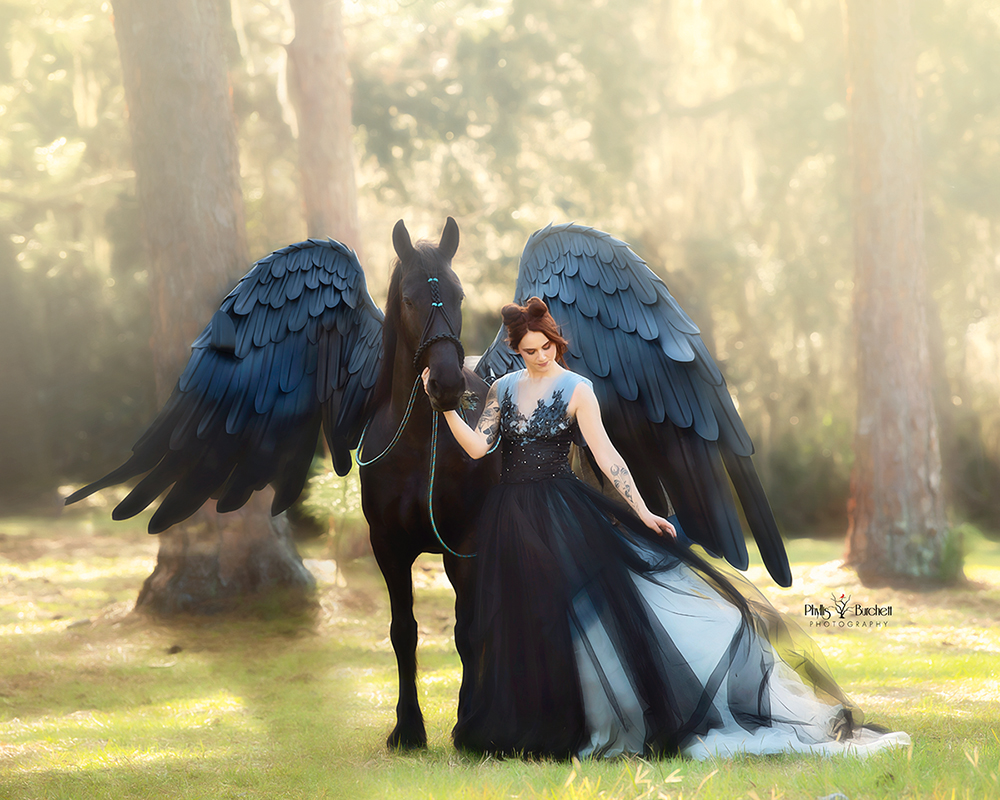 Sarah was a late fill in for our Sunday afternoon shoot. She brought her own horse but was so excited to get to pose with one of the Friesian's too! Sarah owns a great little boutique in St Augustine called The Closet.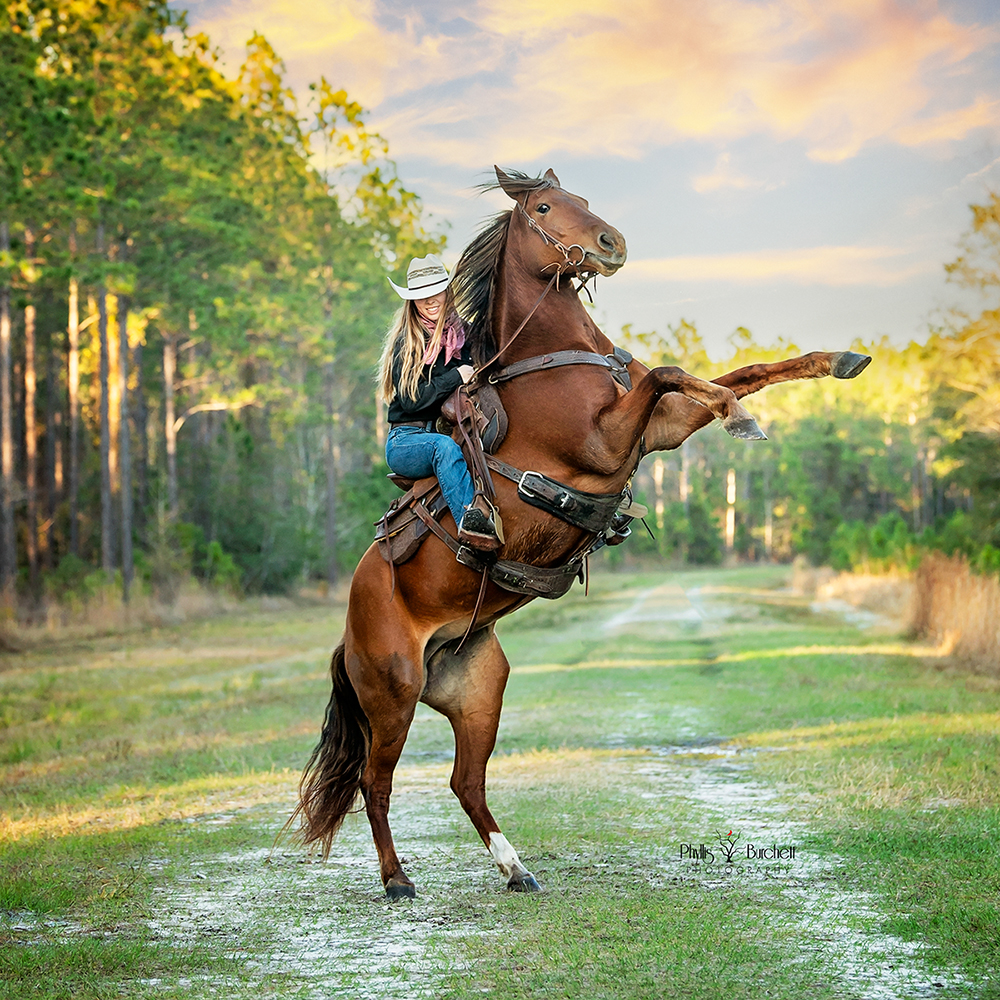 We had the great pleasure of having Cat Zimmerman of CZ Mustangs join us Saturday evening. Cat is a Mustang trainer and does liberty work with her horses, she also runs a Mustang Rescue in Florida.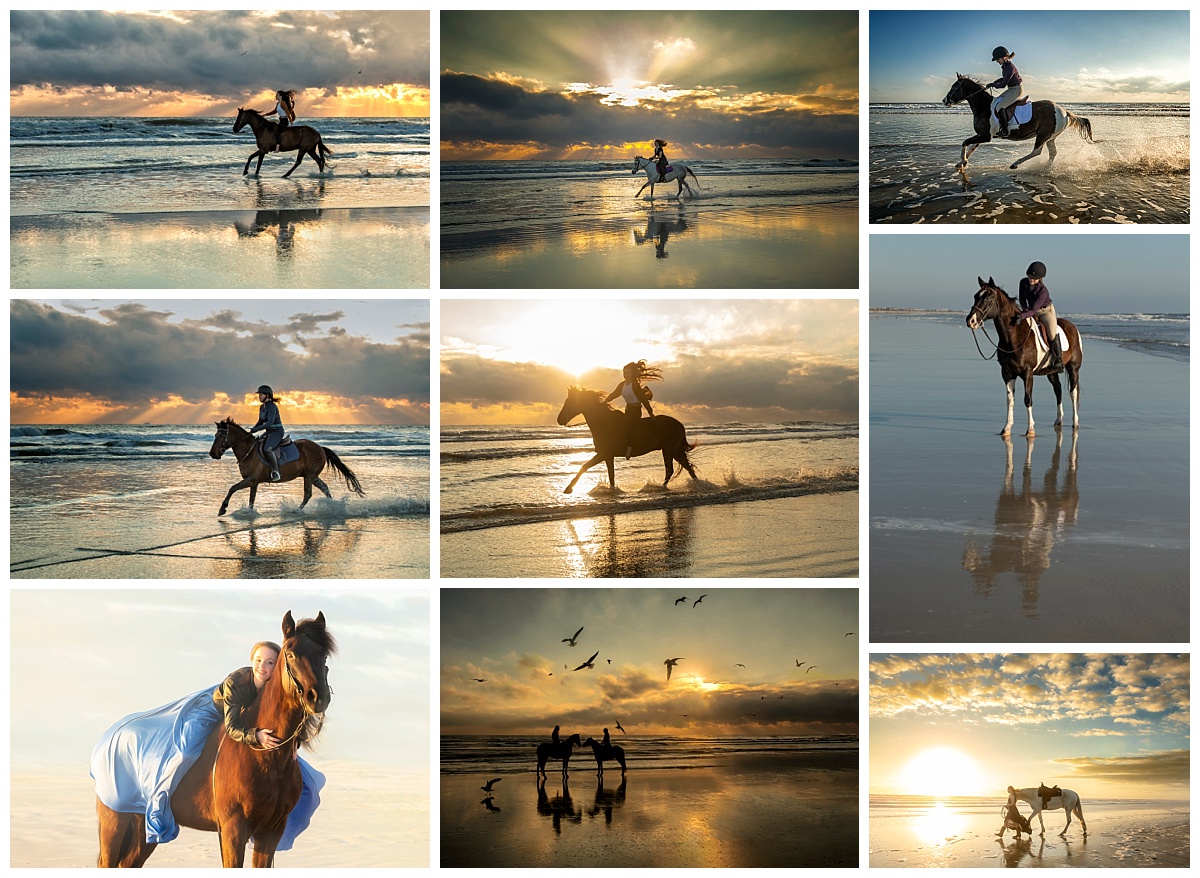 We had some great young riders Saturday and Sunday morning for Sunrise, thanks to Cheryl Burton Carl!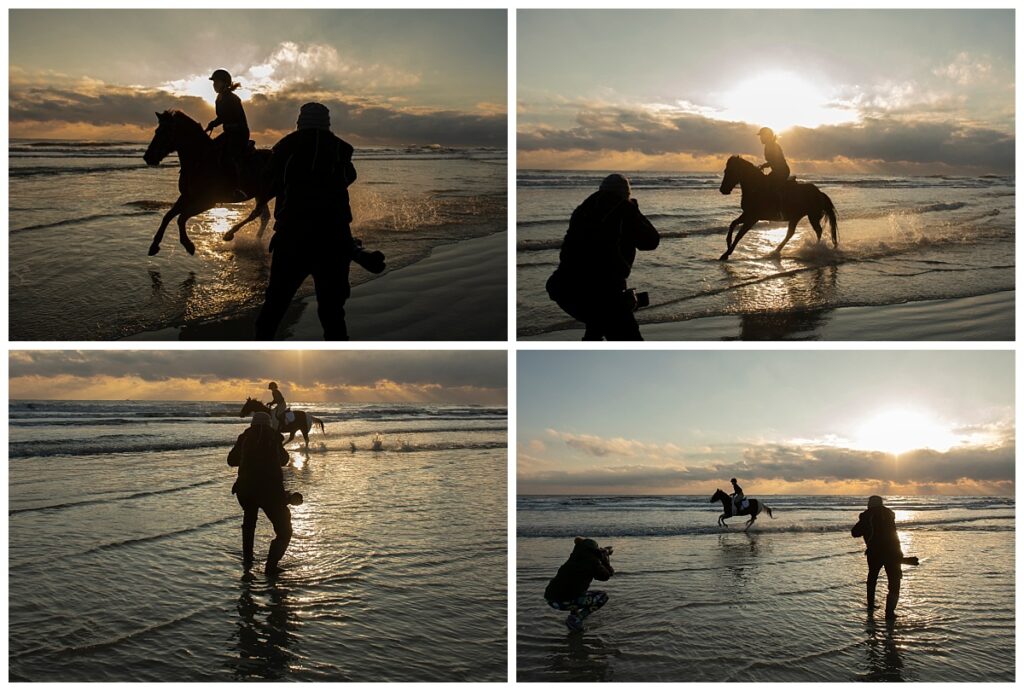 You have to be prepared to get a little wet!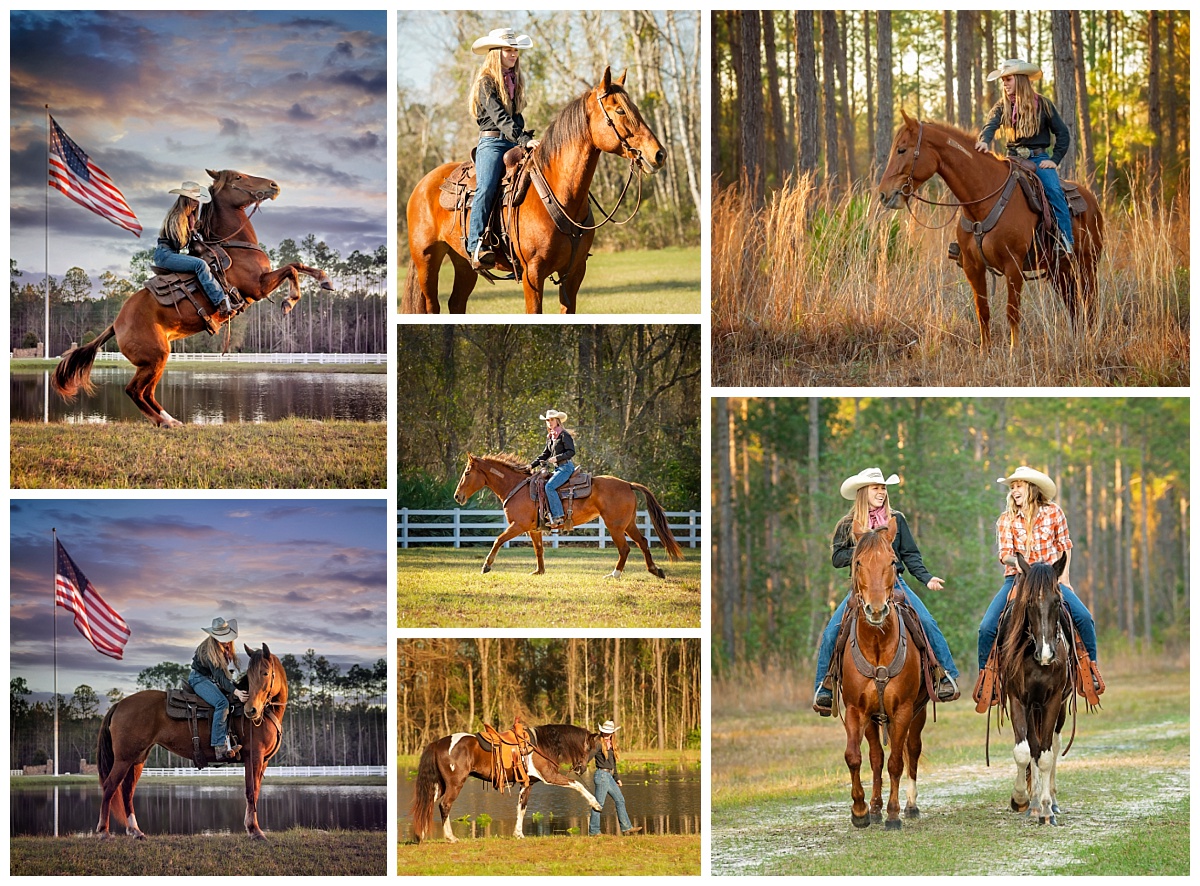 Cat brought her friend Valerie from Wicked Arrow Ranch along to help out too. Cat is riding Monche, a 7 year old BLM mustang from Nebraska and Valerie is on Digby, a 3 year old BLM mustang from Utah.
Amy Talbot brought her Haflinger, Dolly Parton. Amy and her sister, Rachel Edwards manage the mini, Chanel who posed with the adorable Rhea.
Gianna posed with Kid on the beach and Sylke at Princess Place in that beautiful cotton candy, pink dress!
Sarah posing with her own horse and Sylke at Princess Place.
A HUGE thank you to all who made this year's event a success, it wouldn't be possible without the hard work you put into making sure your horses are prepared for a beach shoot or for a pair of wings or a long flowing dress! Thanks to those that work behind the scenes to get ears up and fluff dresses as well! Looking forward to 2022, I wonder what Cara has up her sleeve this time?!?!