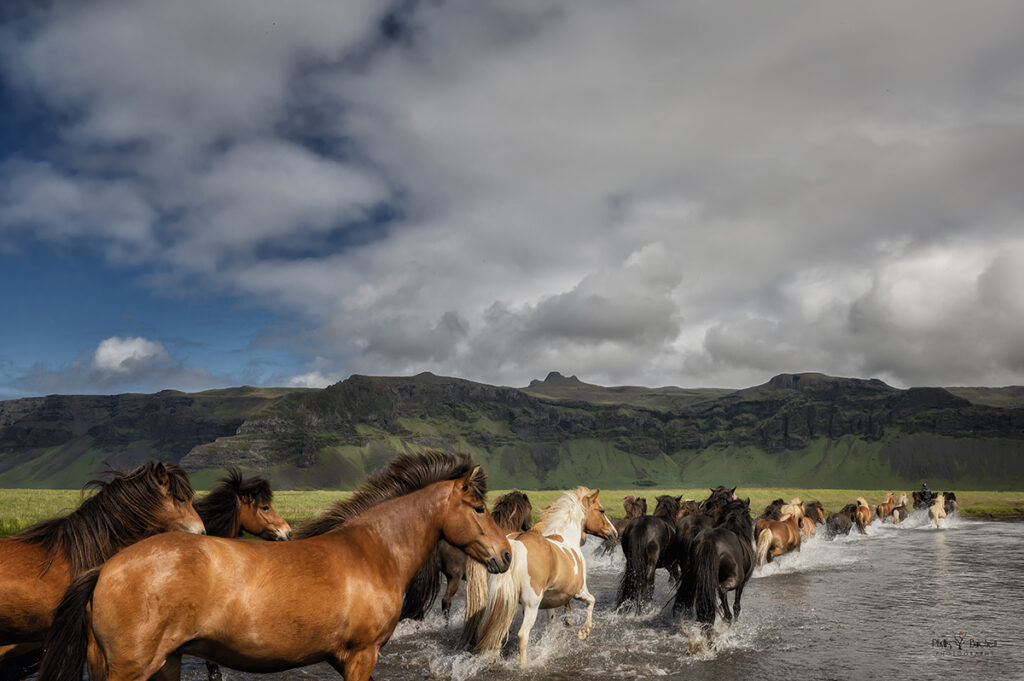 The Icelandic Horse is beautiful in the iconic scenery of their native country, coming or going!
After a two-year hiatus my Iceland Equine Photo Tour was finally a go this year and let me say the country and all it has to offer did not disappoint.  The stunning landscapes, natural beauty, the variety of adventures, food and of course, the horses were all amazing.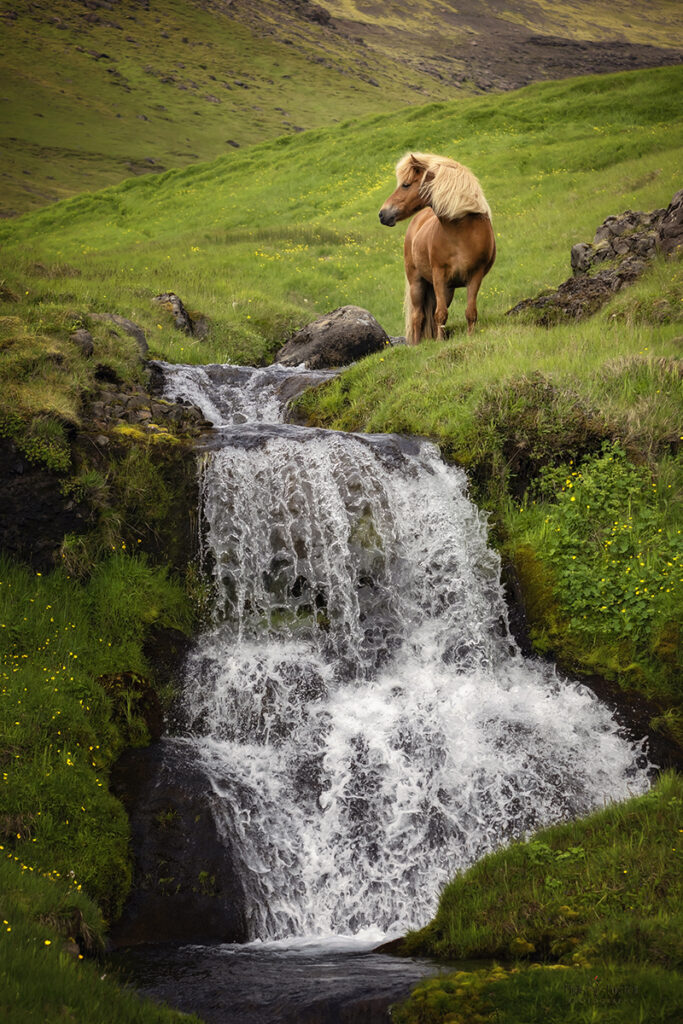 For our hosts at Skalakot Farm breeding Icelandic Horses and welcoming travelers with wonderful hospitality is their main focus. They offer horseback riding tours and have built their own luxury hotel, spa and restaurant for the perfect place to relax and unwind after a long day exploring the countryside.
Skalakot even has a full-time masseuse, Philip, who will take you through the Icelandic Spa experience from hot to cold immersion in the Spa! Skeptical at first, he made believers of us all!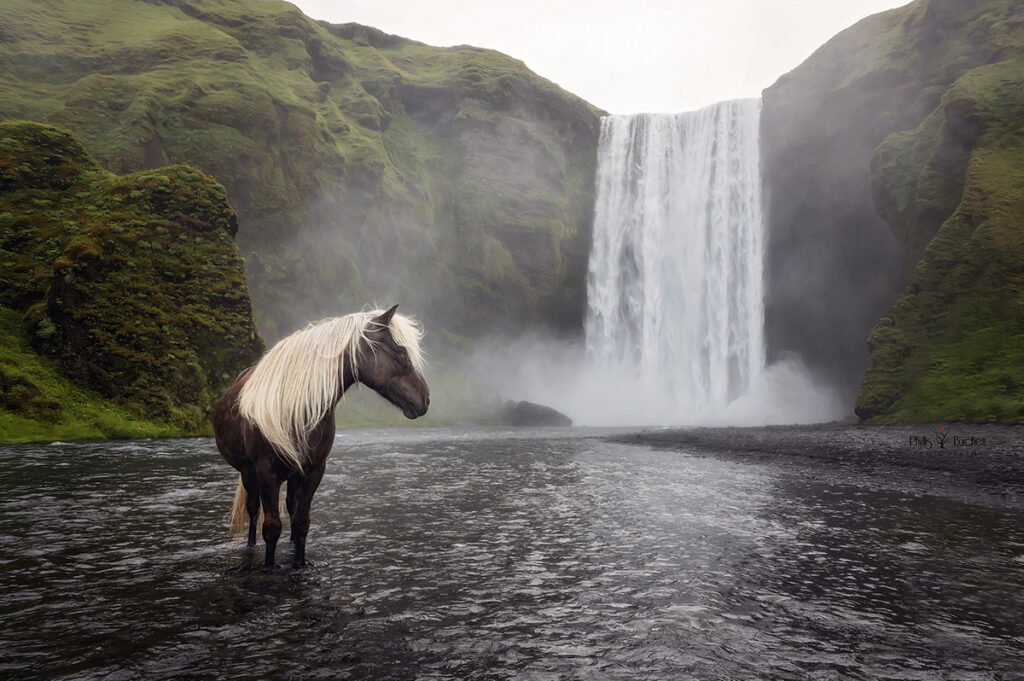 Vindur, our favorite model at Skógafoss. So happy we had the opportunity to take horses to this waterfall, a dream come true!
While we do spend one day driving to the Jökulsárlón Glacial Lagoon, our main focus for the tour is photographing the iconic Icelandic Horse in the stunning landscape, waterfalls, water crossings and lupine fields.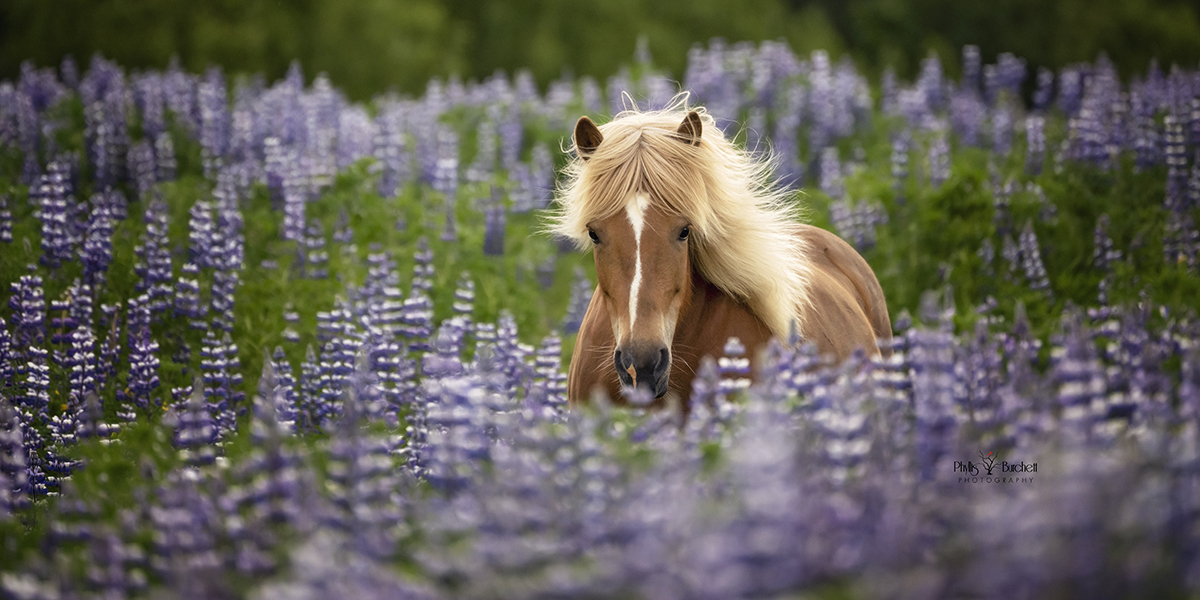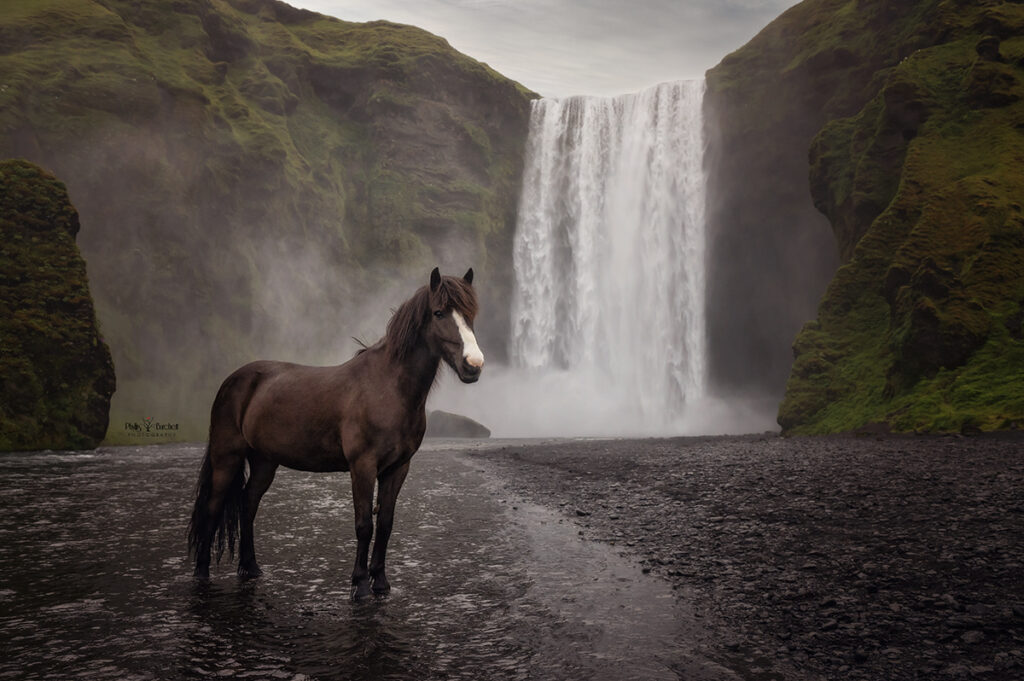 Thanks to Mummi and Johanna, fourth generation owners of
Skálakot
, for the wonderful hospitality. Skálakot is located in the very heart of southern Iceland. Surrounded by stunning nature in the tranquility of the countryside. Just under the wide expanses of the Icelandic highlands and in the vicinity of glaciers and volcanoes, overlooking the North Atlantic Ocean.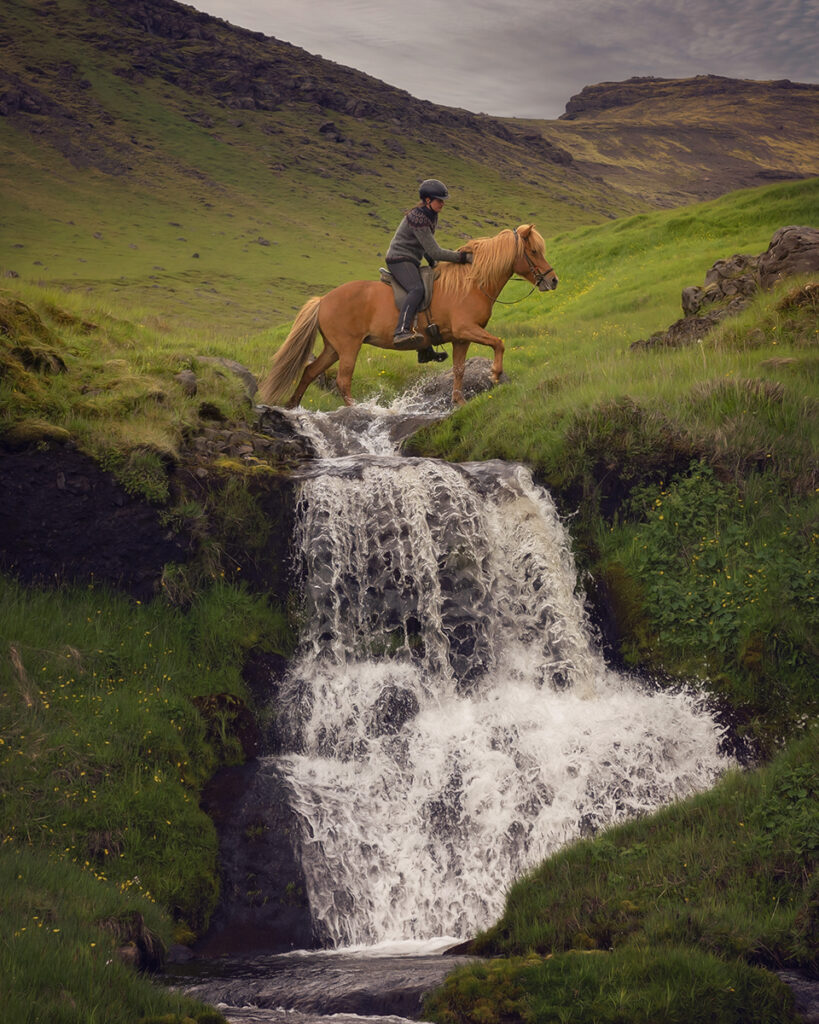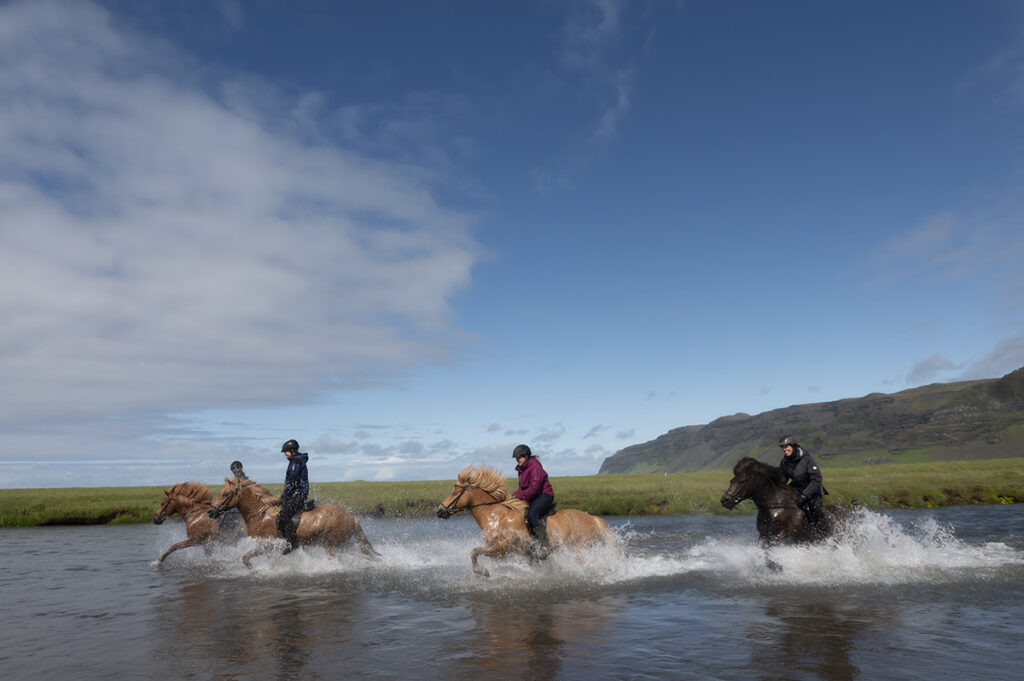 I'd like to say a huge thank you to Sanne, horse wrangler supreme, for making this tour once again a very memorable one. "One more time" is never just one more time for photographers and wrangling a herd of up to 40 Icelandic Horses can be challenging but the girls at the farm are always up to the task at hand. She and her wonderful group of assistants indulged us each time with yet another fabulous "run" at it!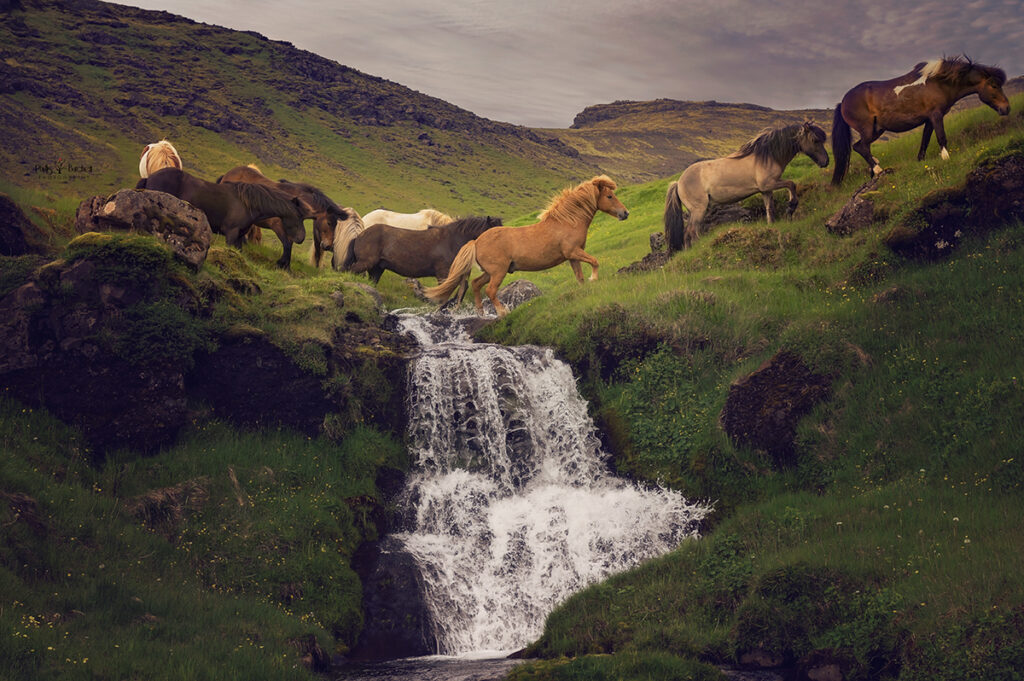 It's difficult when you've visited the same place multiple times to challenge yourself to create new images. I found myself just soaking up the moments of sharing "my" Iceland with participants and watching the scenes unfold before our eyes. I loved seeing how much they enjoyed each and every shoot that was planned, the iconic Icelandic landscape is stunning on its own but horses really do make it look even more spectacular.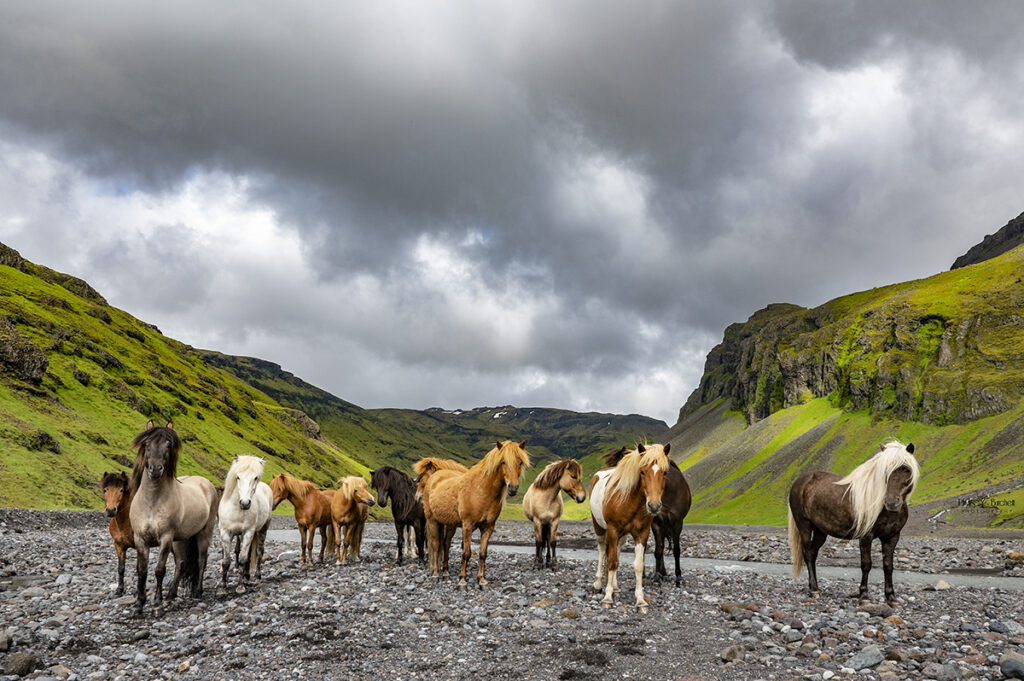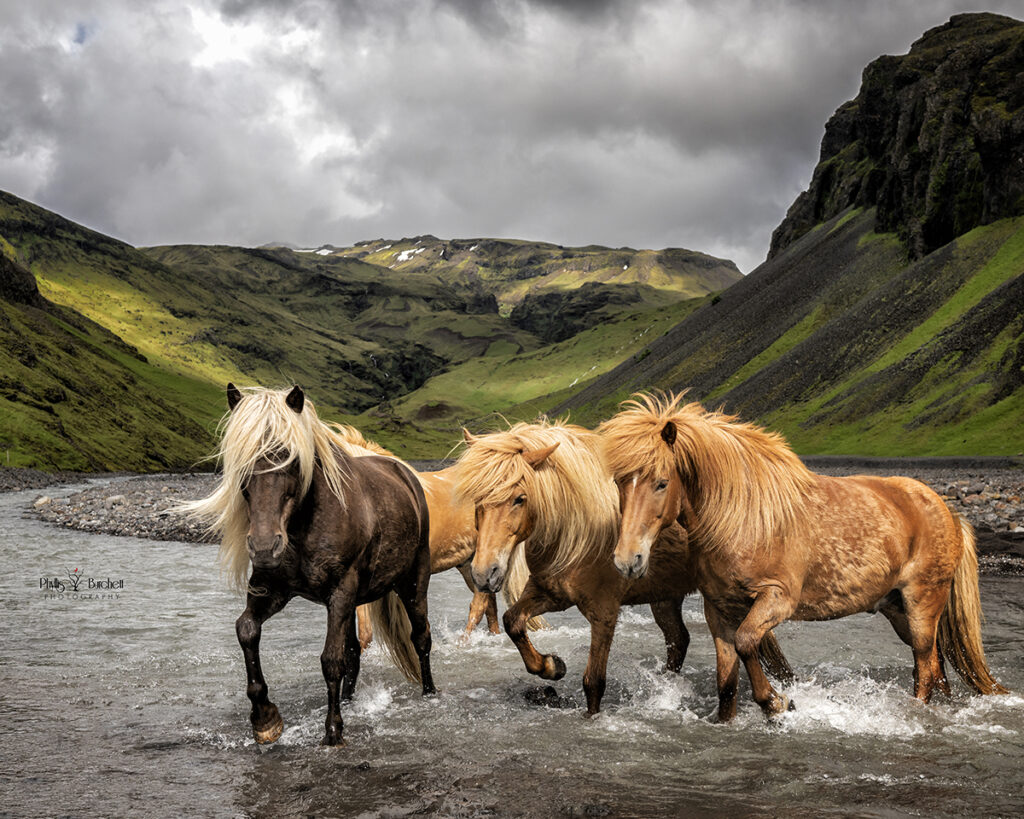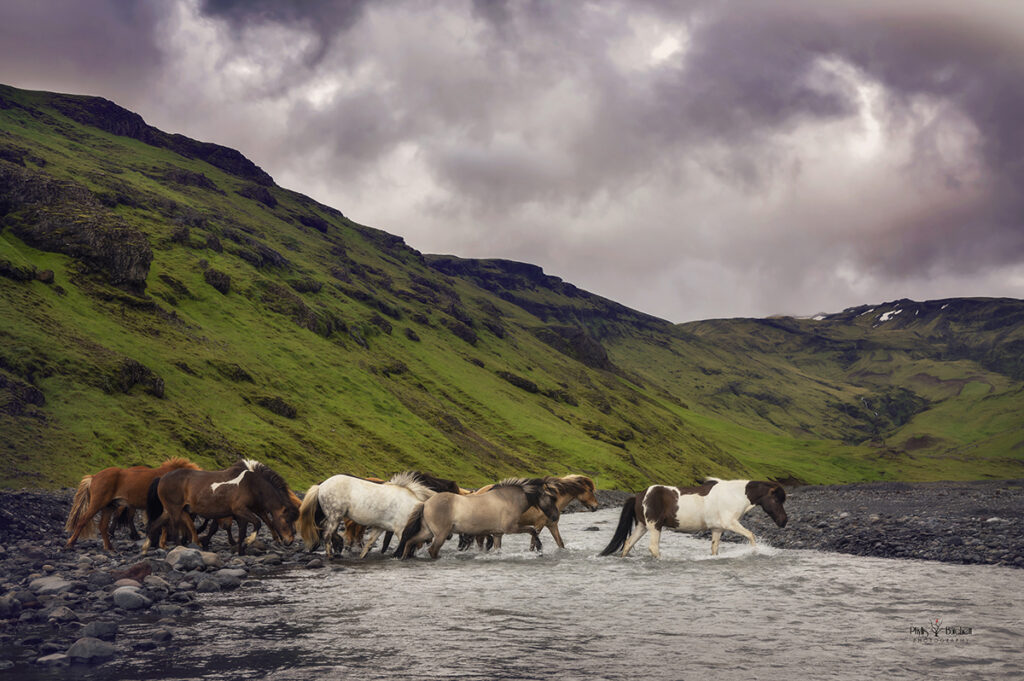 I had the pleasure this year of extending my trip another week with friends Suzanne and Trudy to travel the ring road.  I've always wanted to spend more time with the Puffins and this was my chance. A ferry ride over to Grimsey Island for a two night stay during the Summer Solstice to experience the midnight sun with puffins in that light was a dream come true for me. While we enjoyed the Ring Road and exploring the diverse scenery of the north, the Puffins were most definitely the highlight of the extra week spent in Iceland. Our time on Grimsey Island with the locals was relaxing and enjoyable, our hike in the rain up the "ball" at the * Arctic Circle was a memorable one with slips and falls along the way but we had lovely Icelandic Sheep there to comfort us.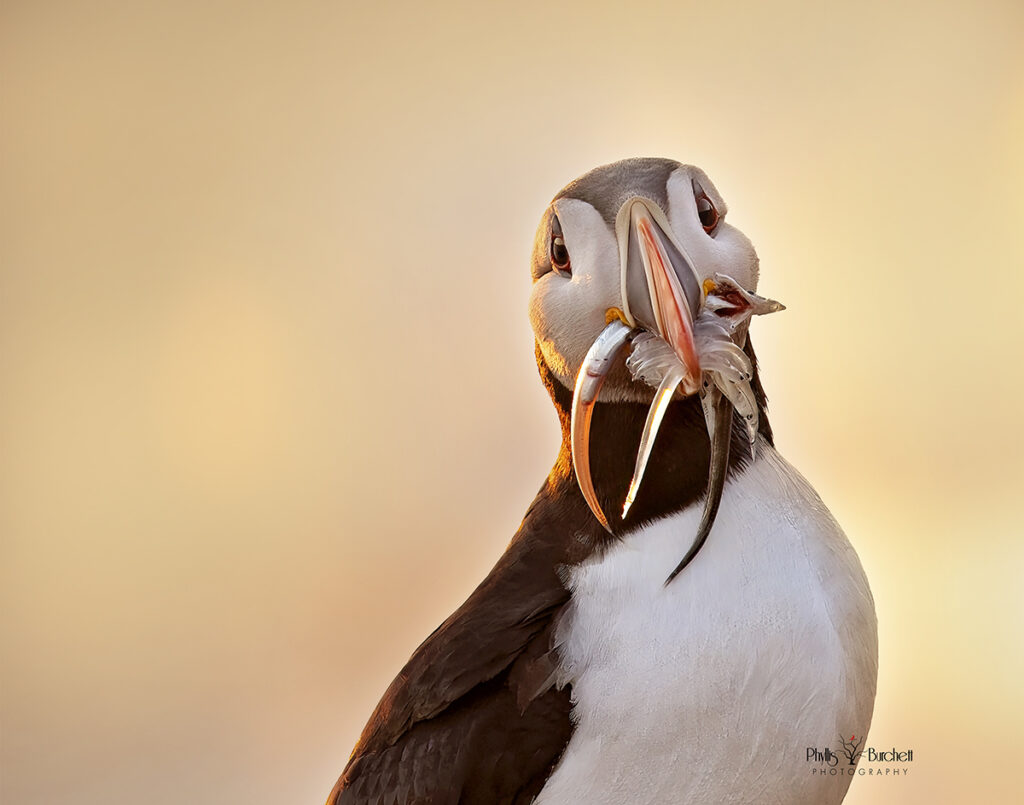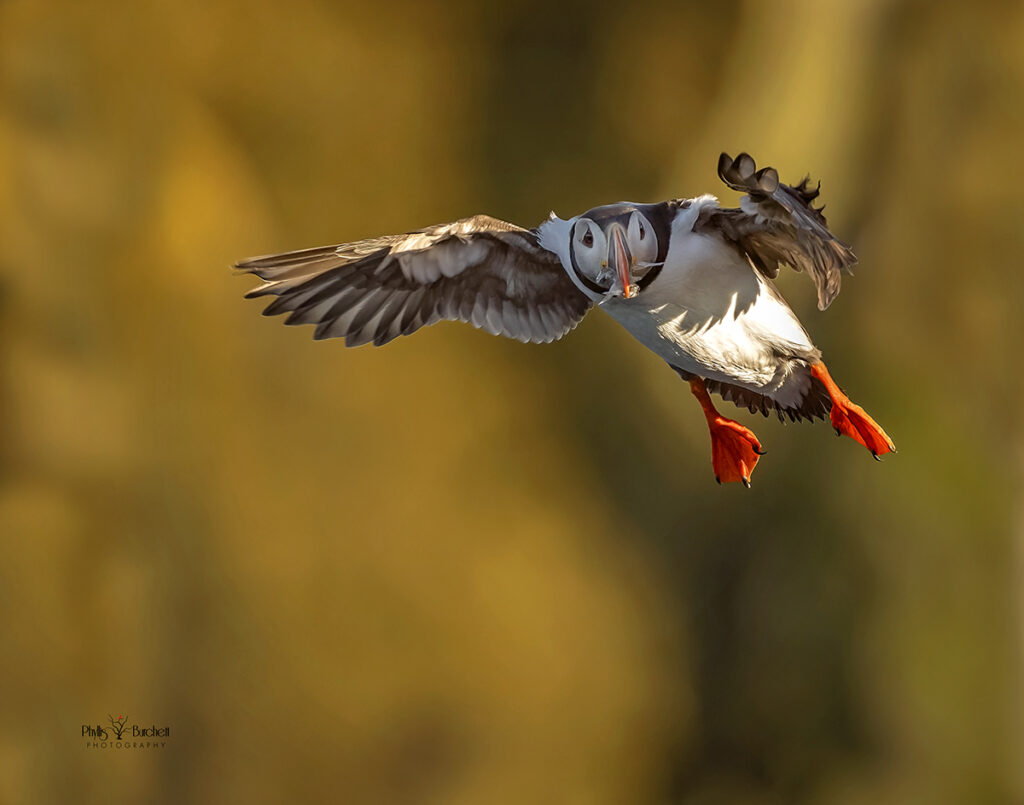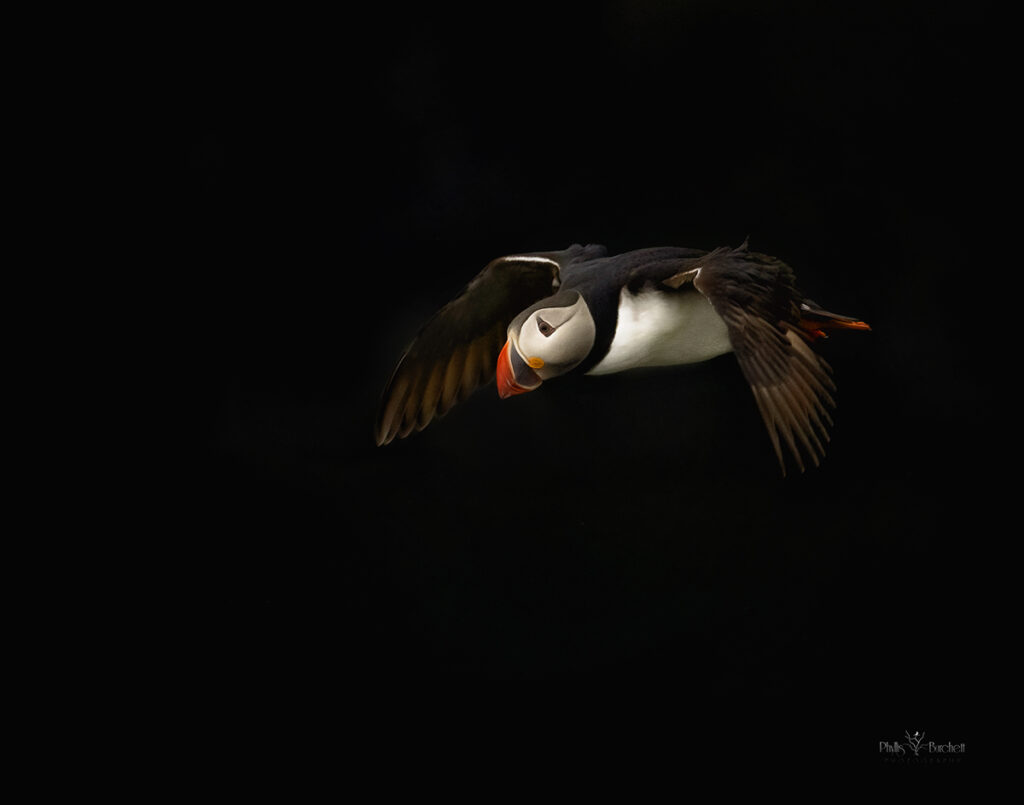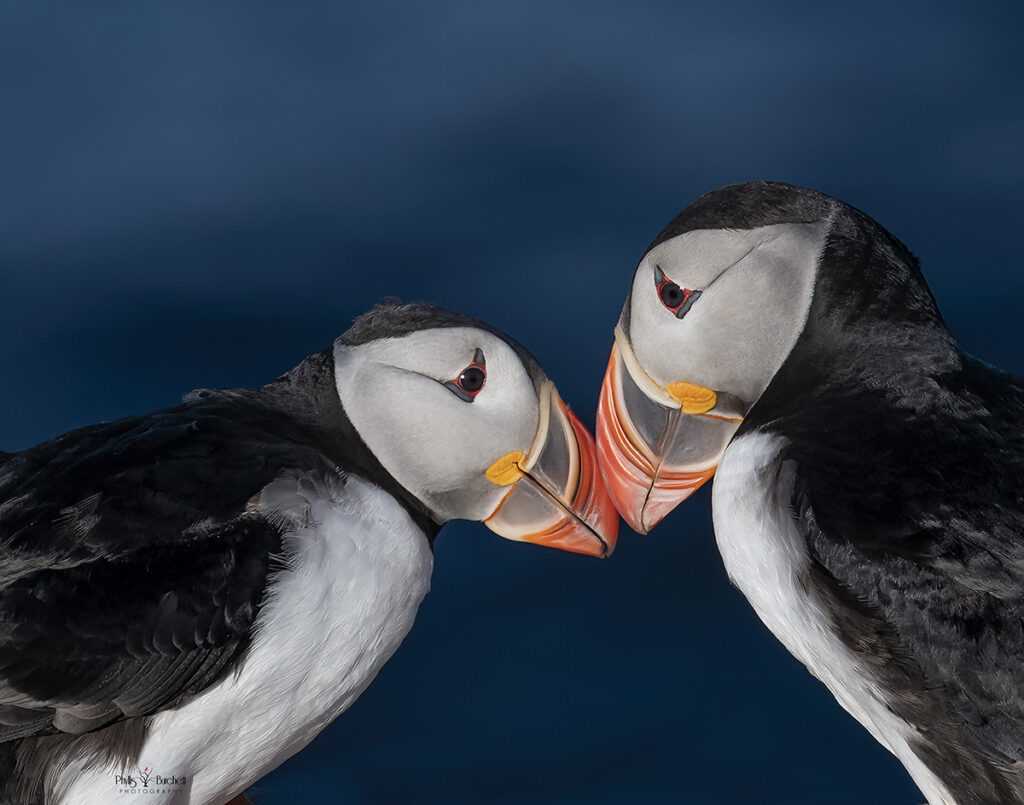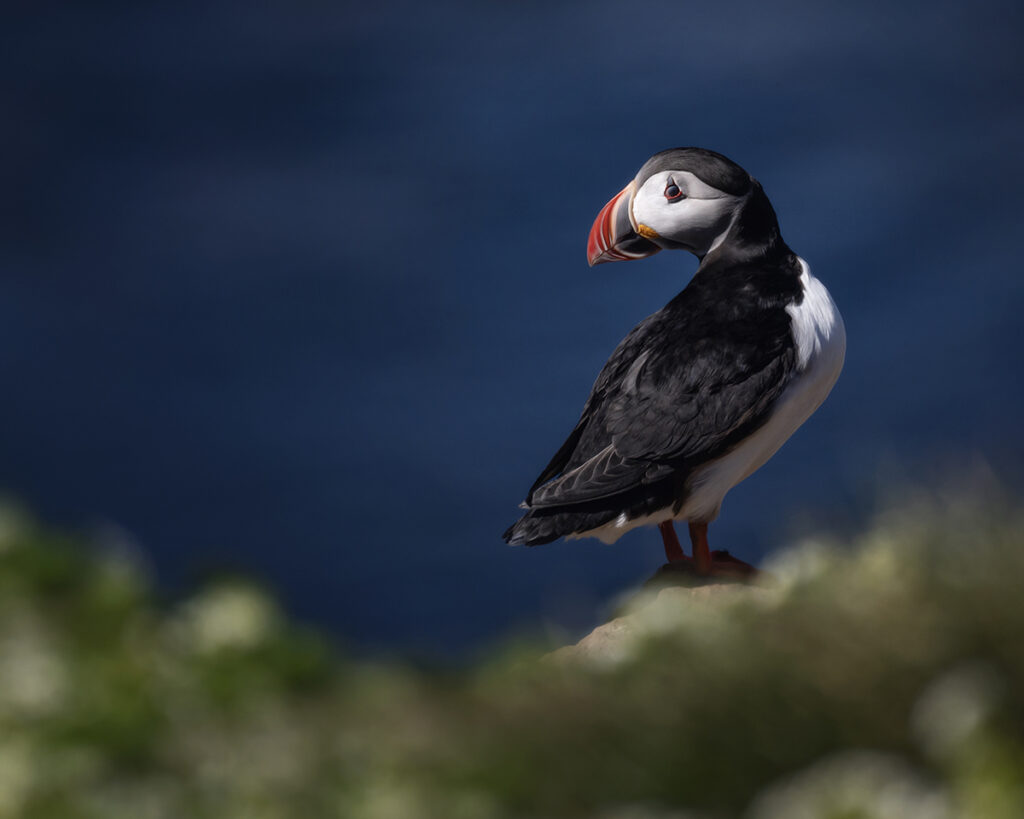 *Interesting facts about the Arctic Circle: A line close to the 66.5° parallels in the Northern and Southern hemispheres. It marks the approximate area in which the sun never rises in winter and never sets in summer for 24 hours or longer. It's where one can see the midnight sun.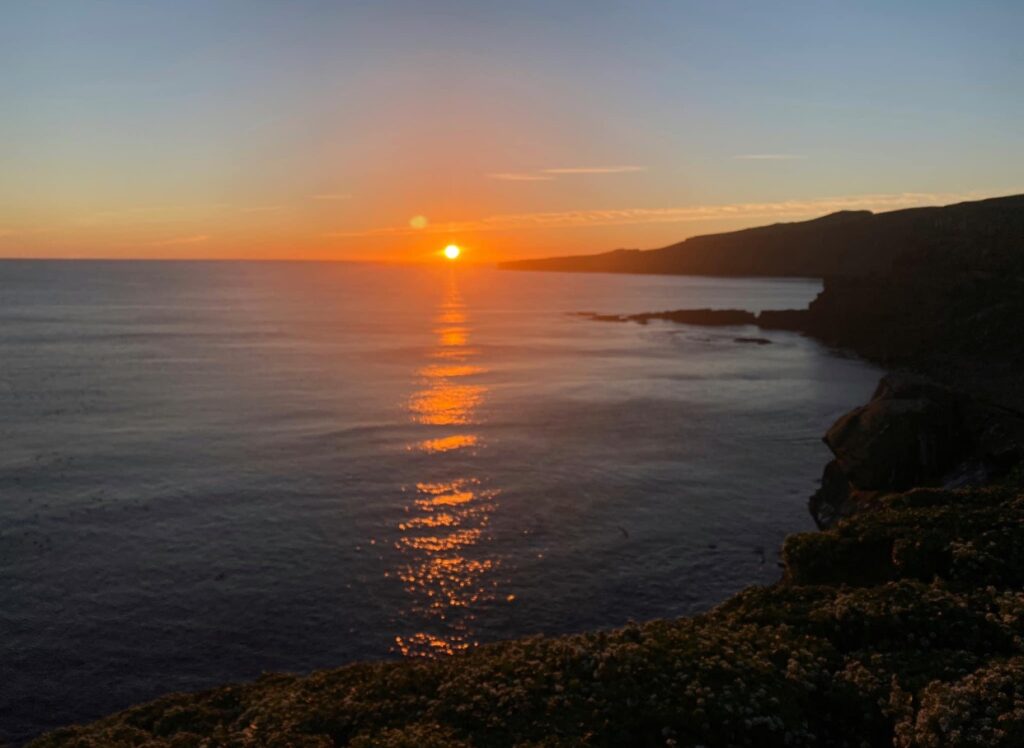 Our view of the Midnight Sun on the Summer Solstice, the sun never dropped below the horizon! PC © Suzanne Crawshaw
Long ago the Arctic Circle crossed northern Iceland but it has since been steadily moving northward at an average pace of 1.5 km a century. Calculations show that it first made landfall in Grímsey in 1717 and has been consistently over the island since 1750. Between 2031-2038 it will be north of the island returning in 2039 before leaving finally northward in 2047 for a longer period.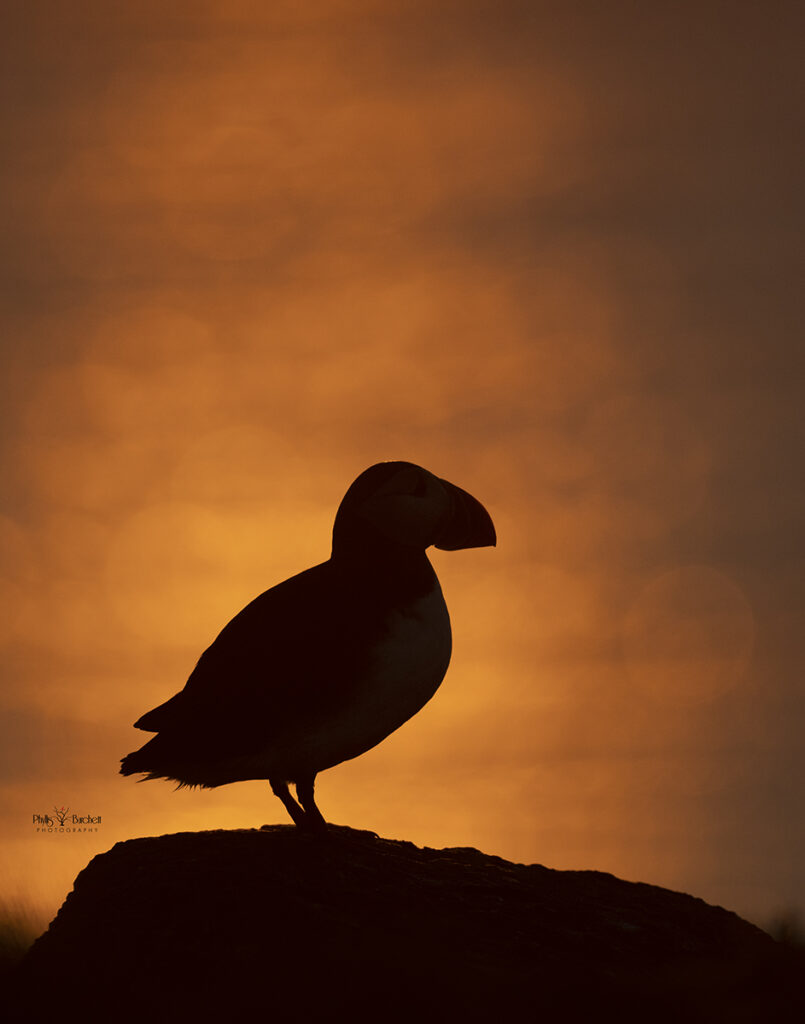 So much appreciation goes out to the lovely ladies that joined me after a two year hiatus during the pandemic…it was worth the wait! Thank you to Shelley, Lori, Trudy, Susan and Deborah for the laughter, friendship and memories! If you'd like to check out their work you can visit them on Facebook at: Shelley Paulson Photography, Lori Ellis, Trudy Walden, Susan Goudge, and Deborah Austin. For the first time ever, one of my participants (and friend) Shelley Paulson brought a Drone with her, I can not wait to see the video once she's had time to edit it!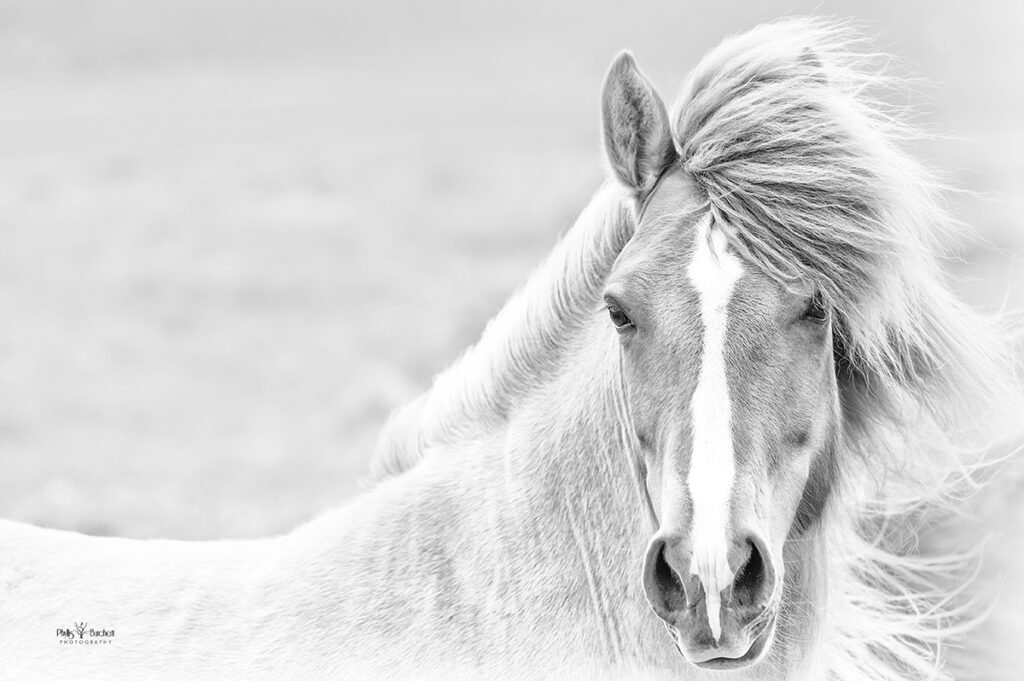 This is only a sprinkling of images from my two weeks in Iceland but it gives you an idea of the fantastic photographic opportunities on this fabulous island. I hope you get the chance to visit this small but mighty country one day, it's full of beauty, hospitality and adventure for everyone. My 2023 Iceland Equine Photo Tour is already full and my 2024 Tour is filling fast.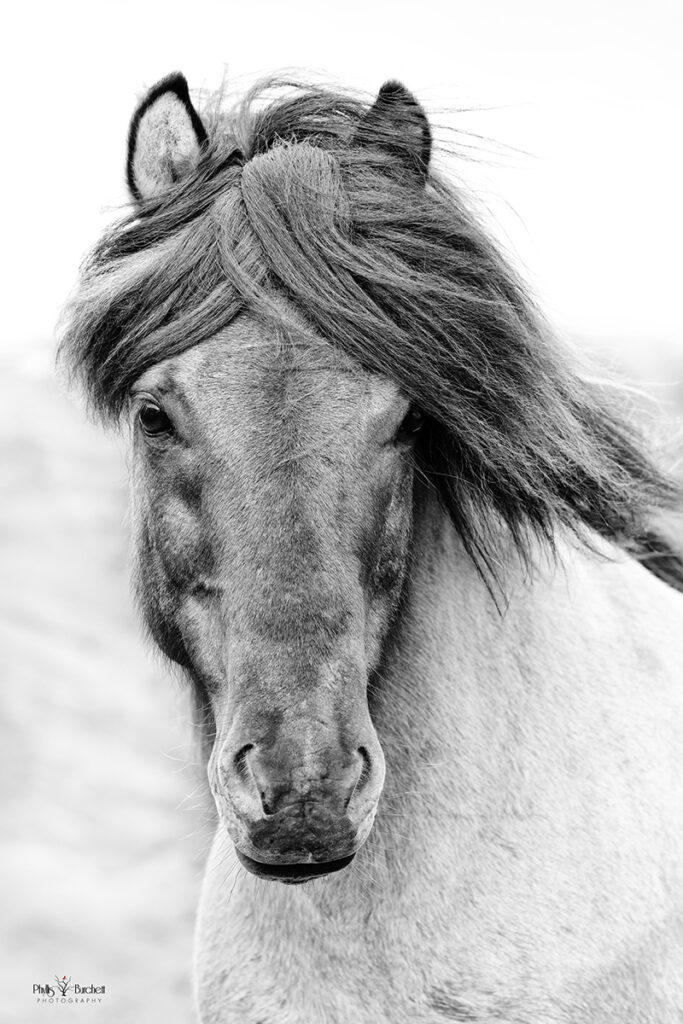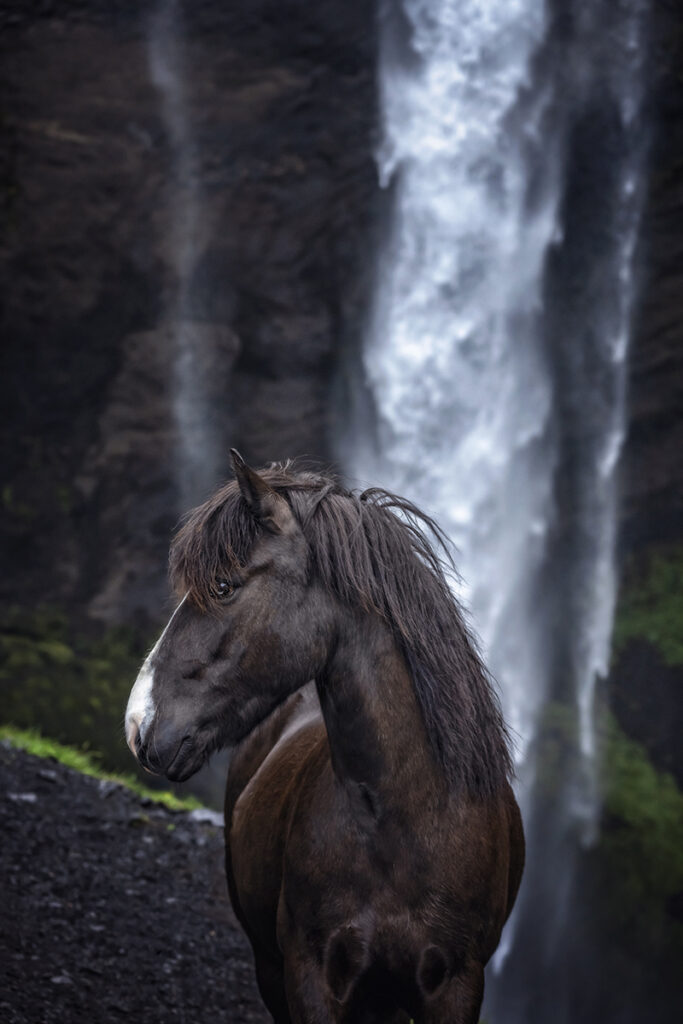 My Iceland Equine Photo Tour, there are 8 words I use to describe this adventure…
other worldly, fire, ice, light, wind, wild and inspirational!