Art of the Cowgirl in Queen Creek, Arizona was great! Kimberly Beer and myself host the Photography Clinic for the AOTC each year. Let me tell you, the 2022 event at the Horseshoe Park & Equestrian Centre did not disappoint!
If you're not familiar with Art of the Cowgirl, here is their Mission Statement:
"In order to encourage and assist emerging artists of the western genre, Art of the Cowgirl provides a showcase through an annual gathering that celebrates cowgirls and their artistic contributions to Western lifestyle. In so doing, it raises the necessary funds to support emerging artists in expanding their knowledge and skills via fellowships with master artists in their field."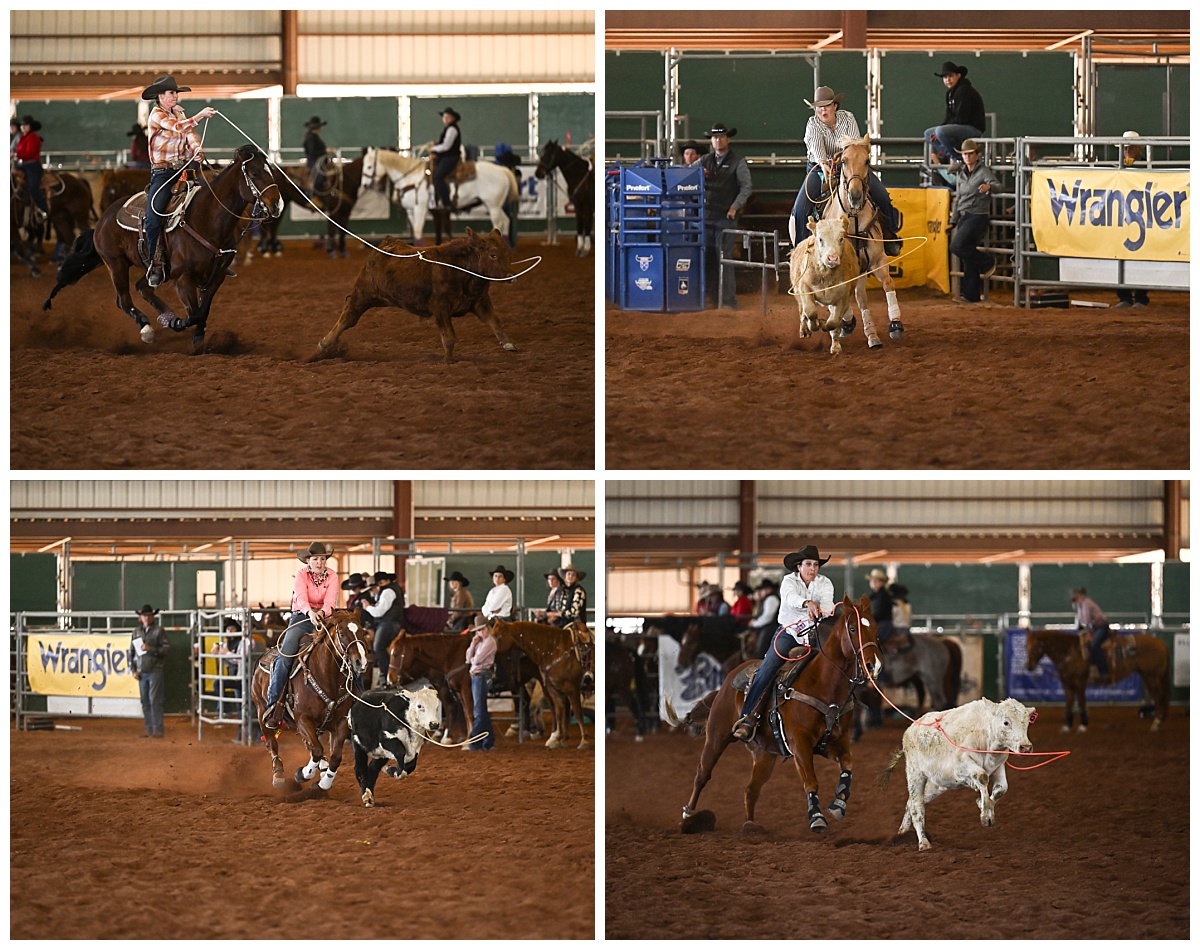 My new favorite thing to shoot … Breakaway Roping!!
My second new favorite thing to shoot … Mounted Shooting!
It is always great to watch Lindy Burch, one of only six open riders to earn back-to-back NCHA Open Futurity titles in the 50-year history of the event. She was inducted into the National Cowgirl Hall of Fame in 2001, as well as the Texas Cowboy Hall of Fame, the NCAA Riders Hall of Fame, among others. She hosted a clinic at AOTC which is the group picture below.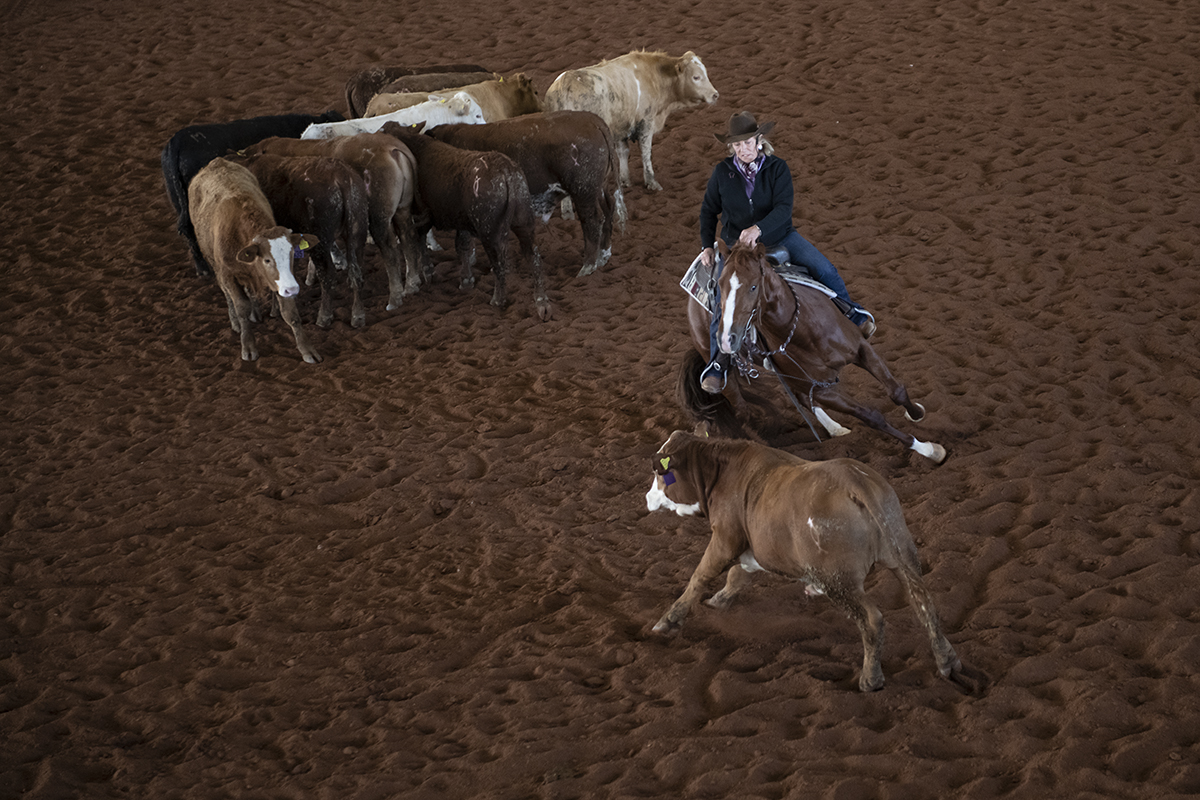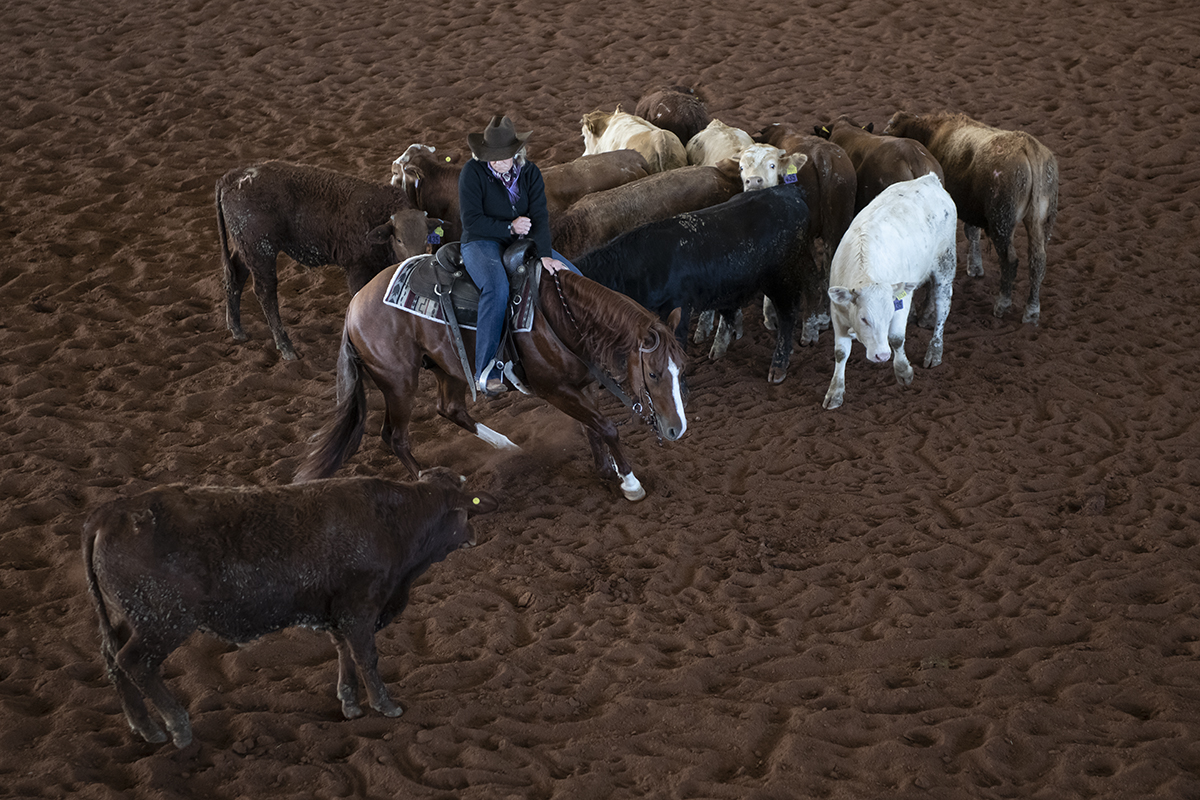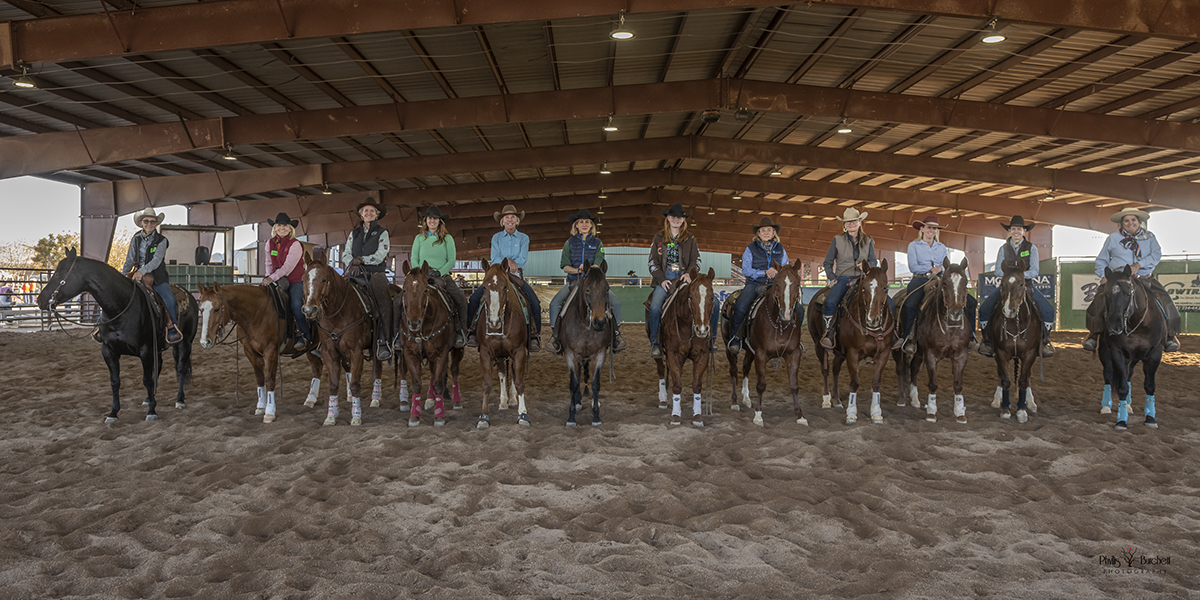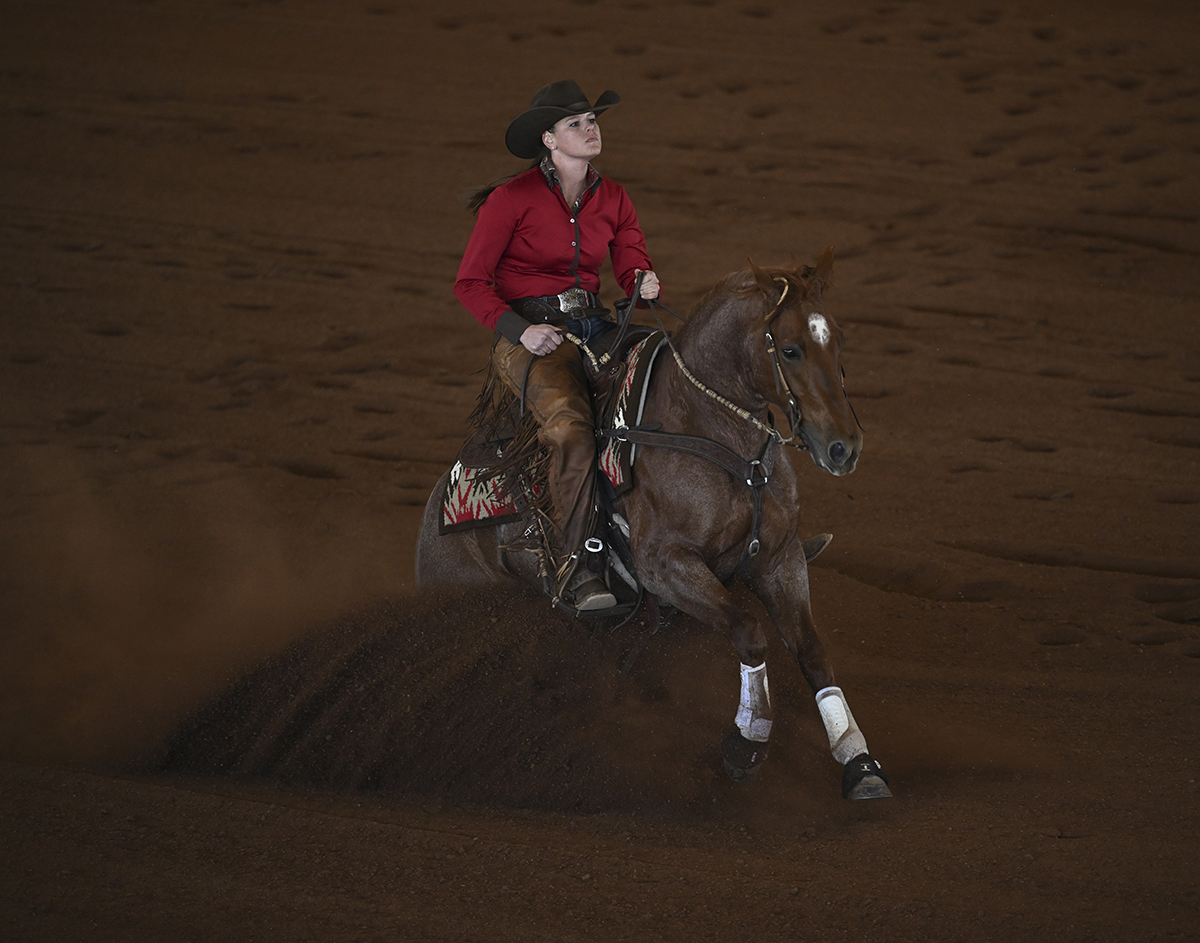 We had eight eager photographers join us for the clinic. The first night we had the great privilege of photographing a few ladies from the Cowgirls Historical Foundation at a beautiful location, the San Tan Mountain Regional Park. Each morning we would meet at the local communiversity for some classroom time.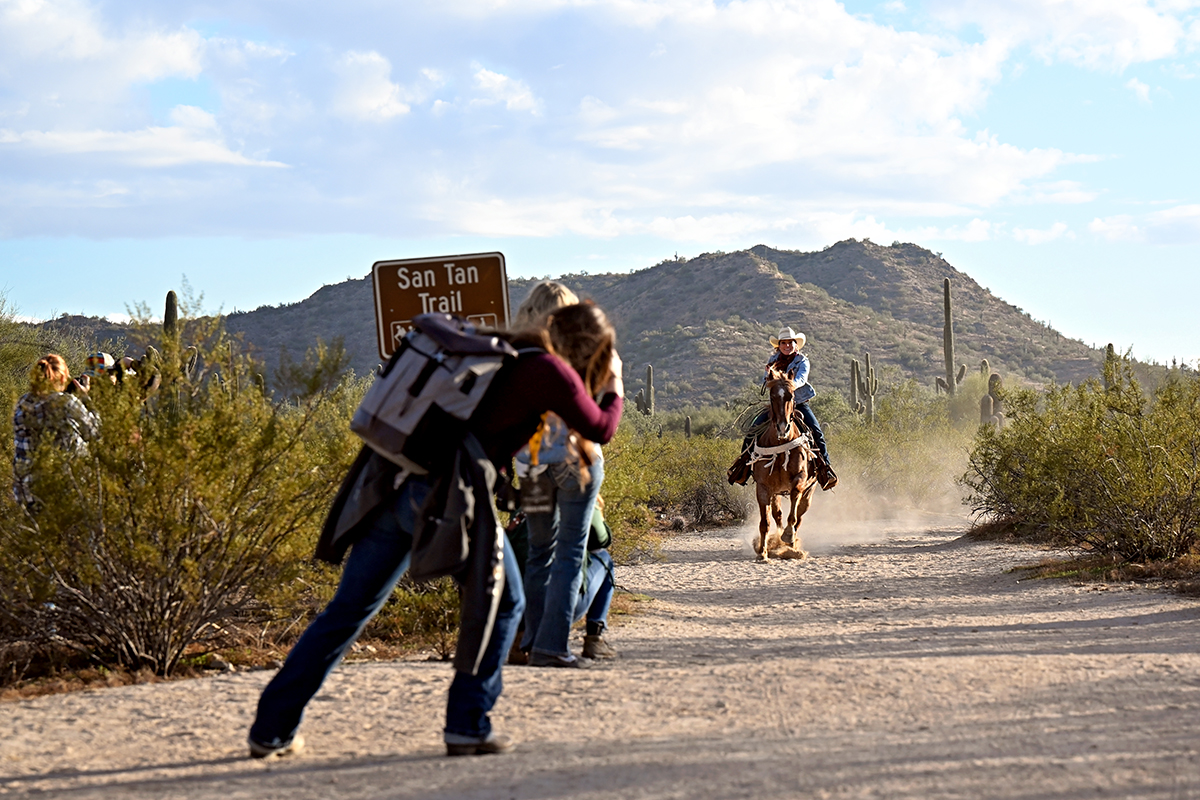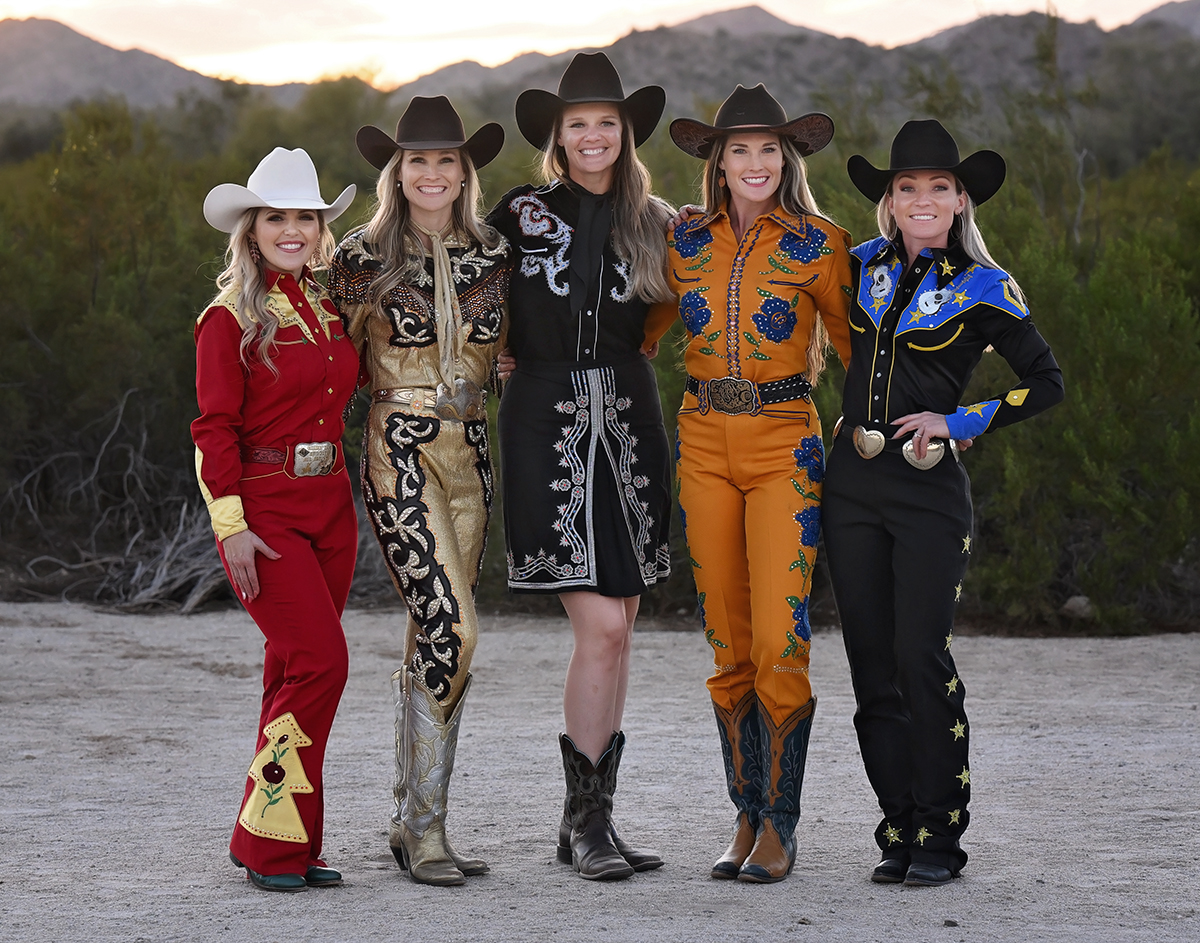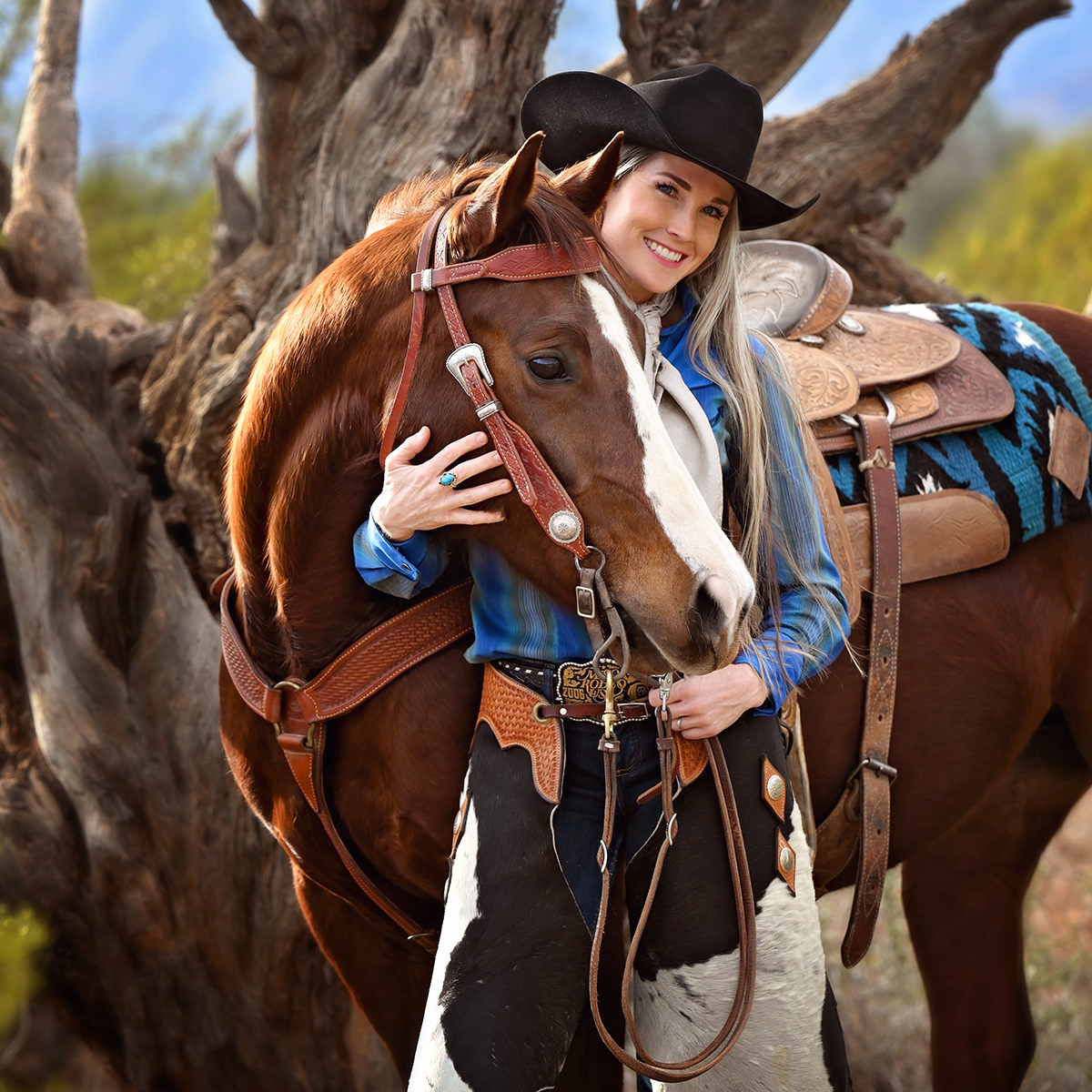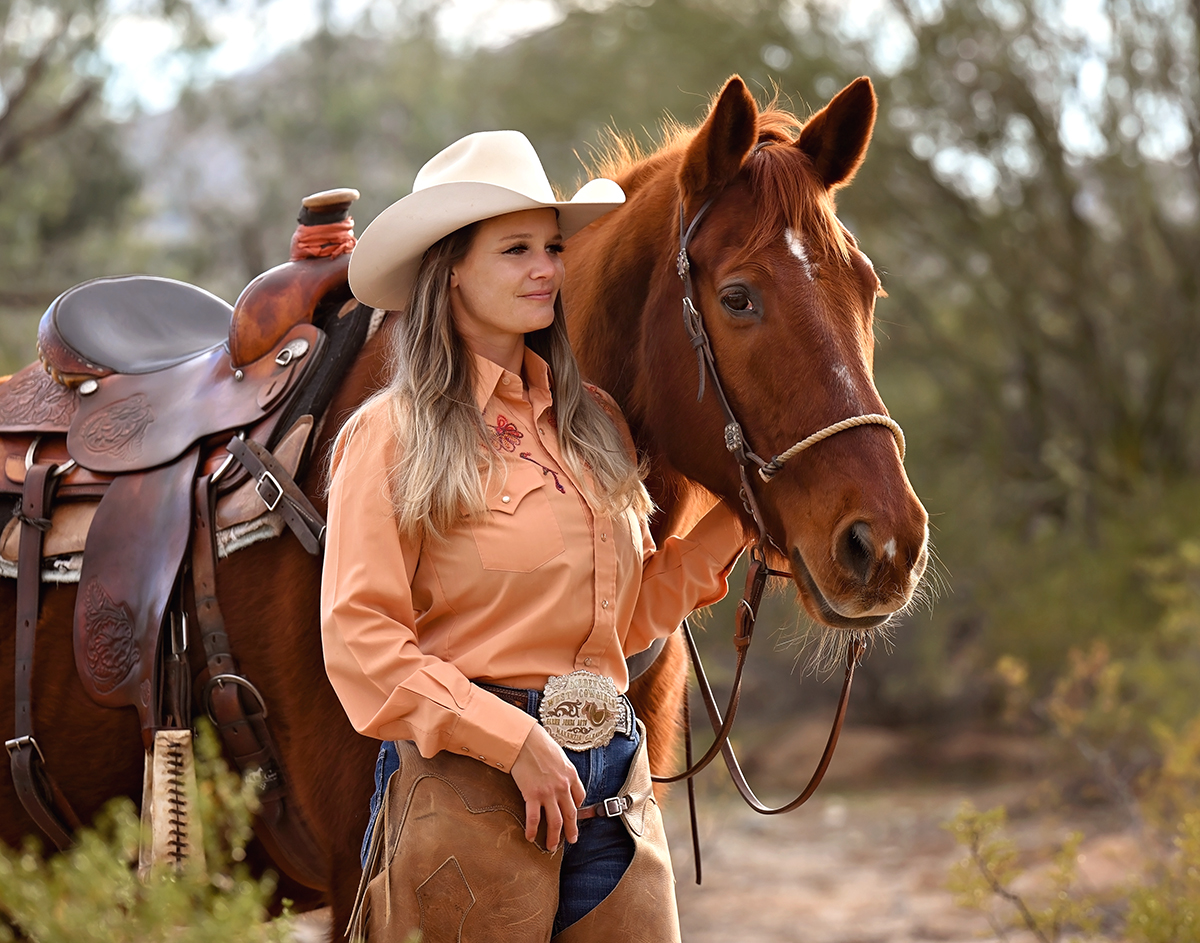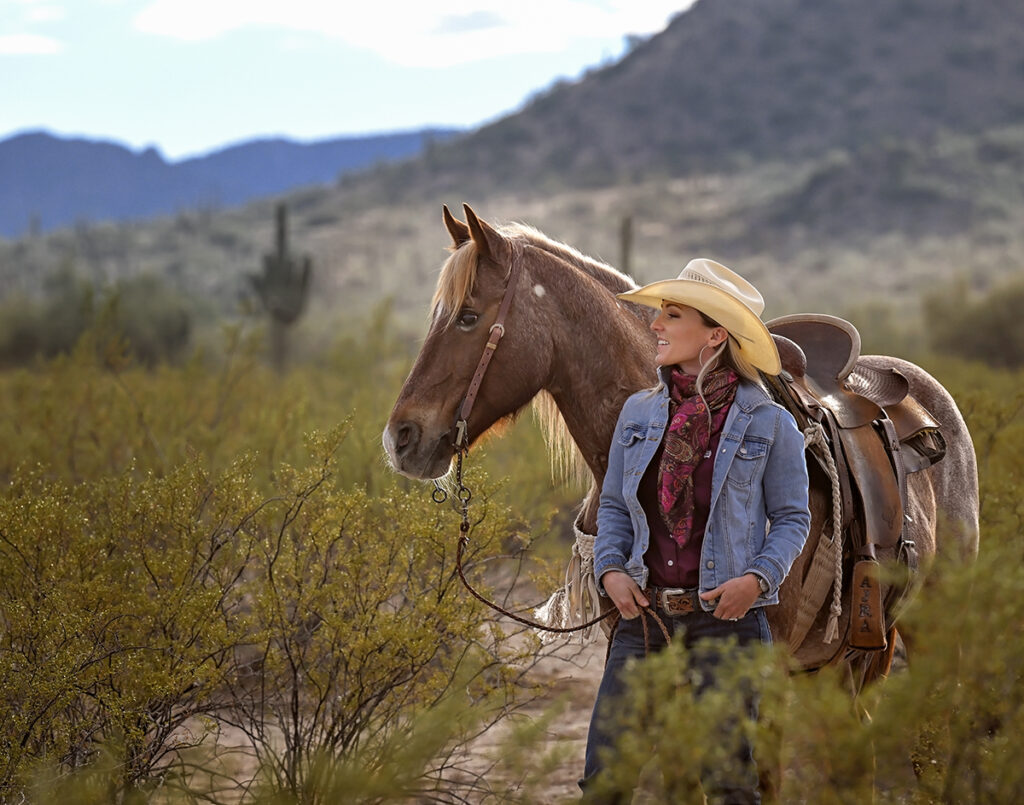 Then, once the event started, the real work began—everything from competitions like World's Greatest Horsewoman, Open Breakaway Roping, Cattle Dog Trials, and All Women's Ranch Rodeo to Riding and Cow dog Clinics, Horsemanship Demonstrations, Master Artist Demonstrations, Colt Starting and more. Of course, there was entertainment with live music and a huge tradeshow that featured something for everyone!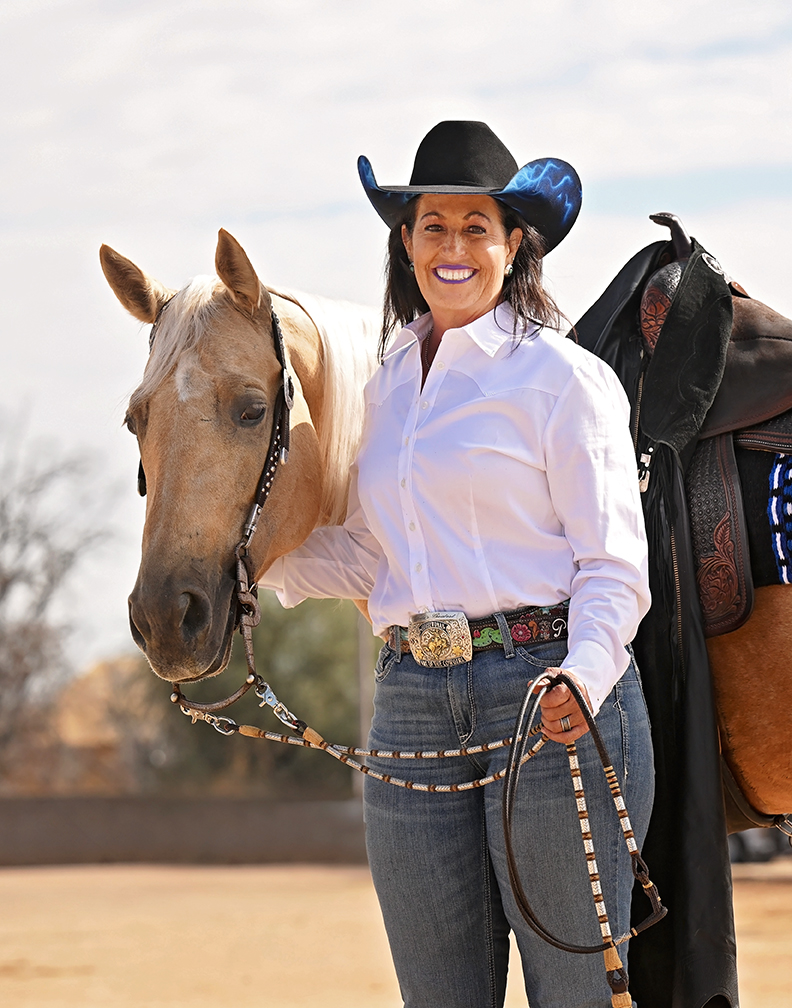 Patty Ralls, 2021 World's Greatest Horsewoman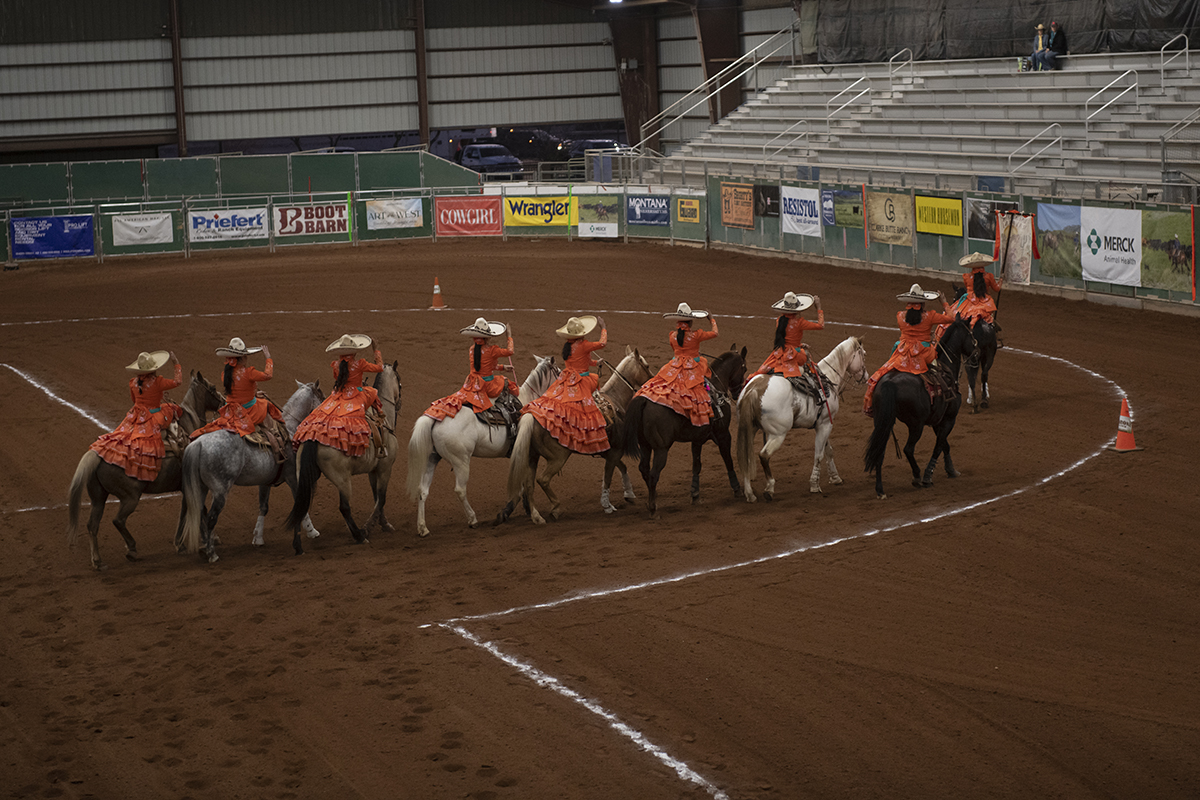 The Escaramuza Charra is a Mexican sport. It is composed of a group of women mounted on horseback, which can be from 10 to 16 in the scene. They make their horses dance in choreographies to the rhythm of Mexican music.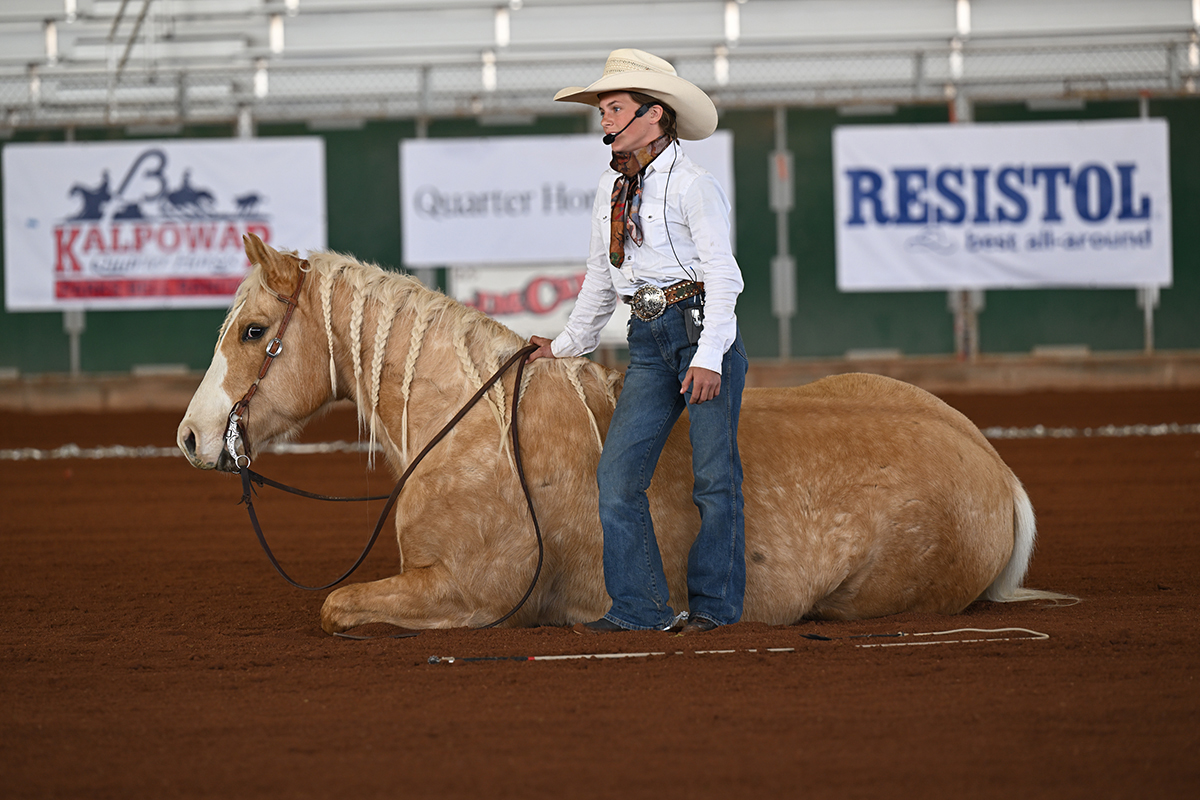 Piper Yule, Trick Rider, Roman Rider, Whip Cracker, Archer & Liberty Horsemanship
Let me tell you our clinic participants were churning out some fabulous images. Their work will be featured by Art of the Cowgirl on social media and the AOTC website. This is a great opportunity for exposure and the friendships and connections made during the event were priceless!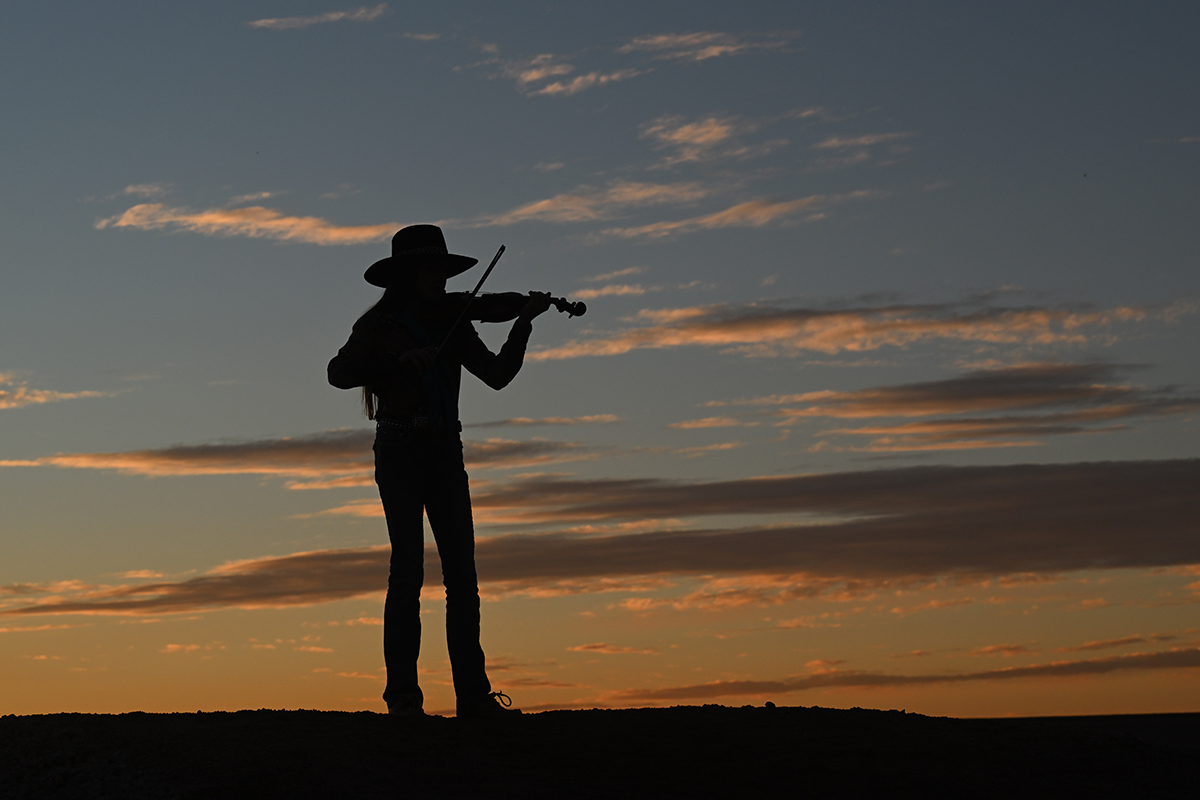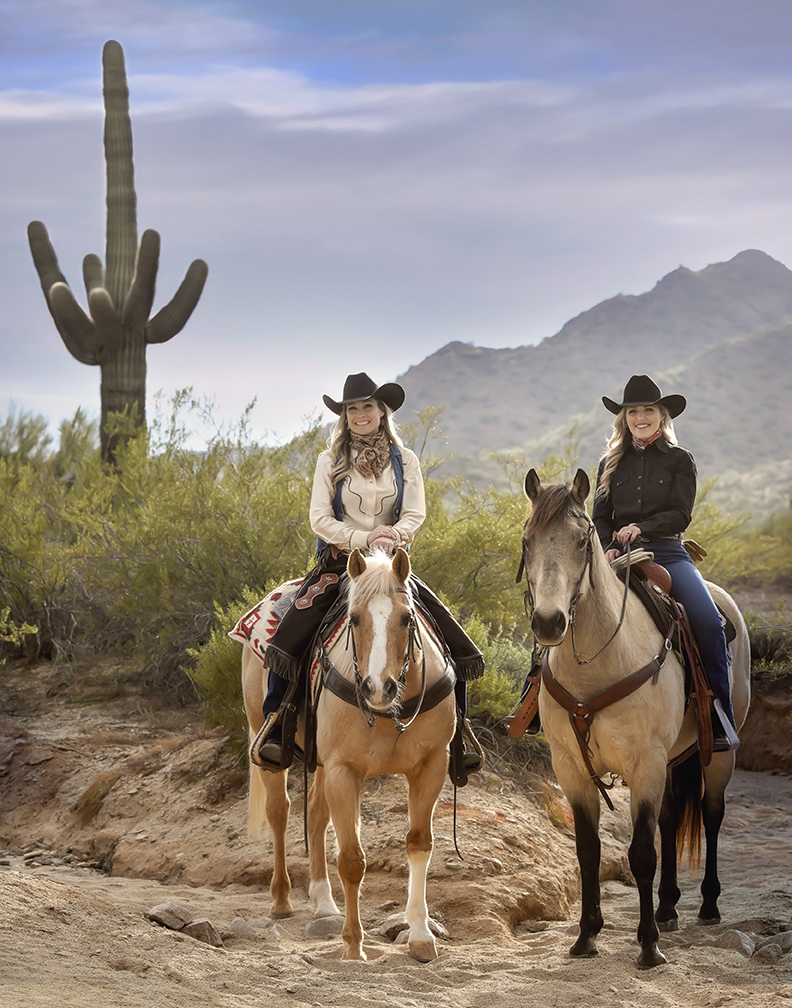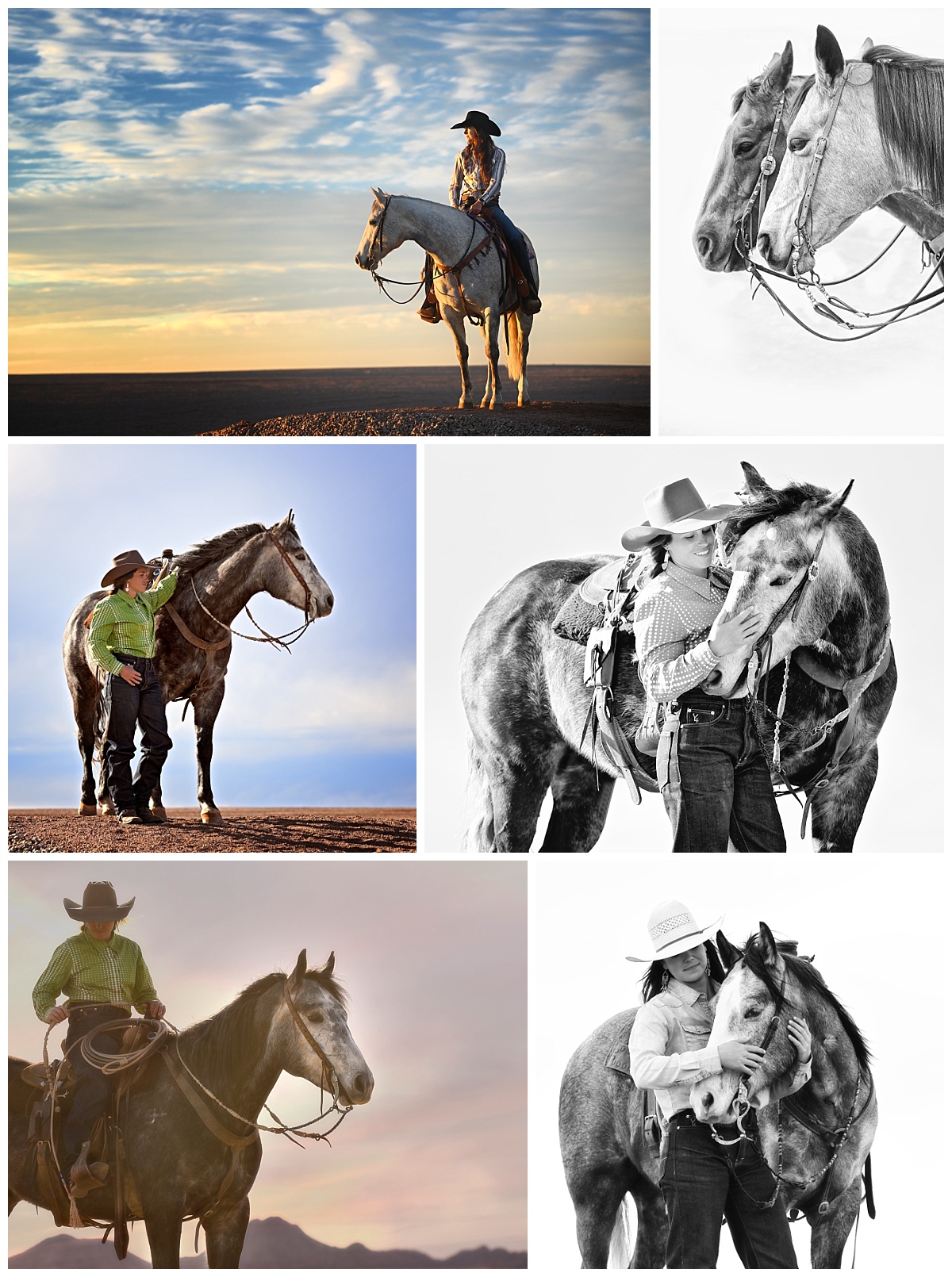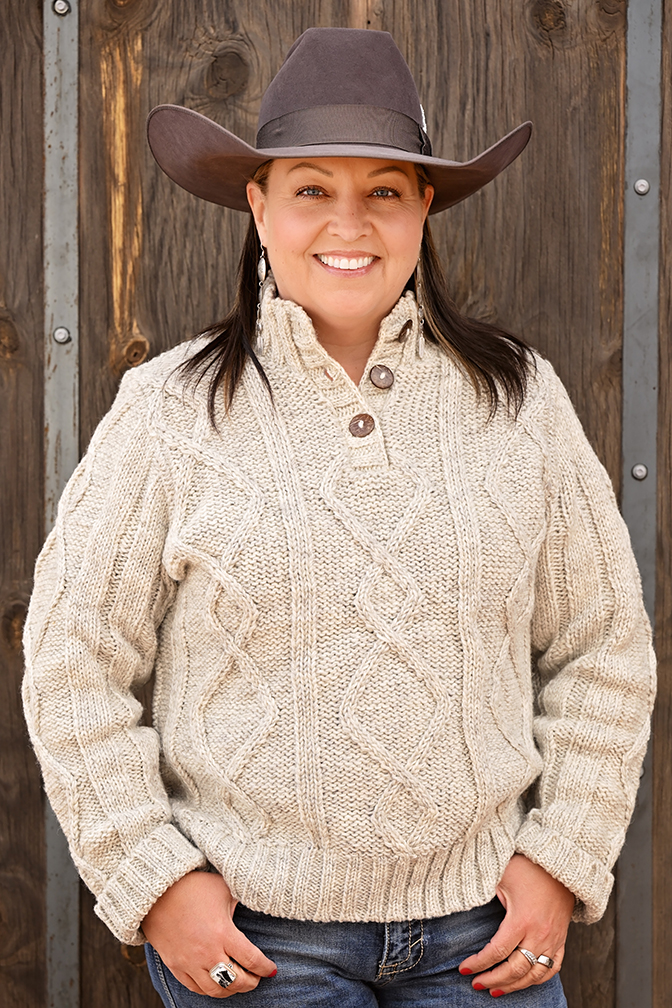 Cheyenne Glade Wilson, @thenativecowgirl – Rancher, Writer, Photographer, Announcer, Friend
We were also joined by our Cowgirls with Cameras partner, Cara Taylor Swift. Each year we have a booth where we sell our art and have a gathering place. This year the Cowgirls with Cameras booth was managed by Cara and a friend and participant from our 2021 AOTC Clinic, Marci Johnson of Marci Jo Photography from North Dakota.
The booth featured art from Kimberly Beer, Cara Taylor Swift and myself. It was another great year for art sales thanks to the hard work of Cara and Marci, thank you!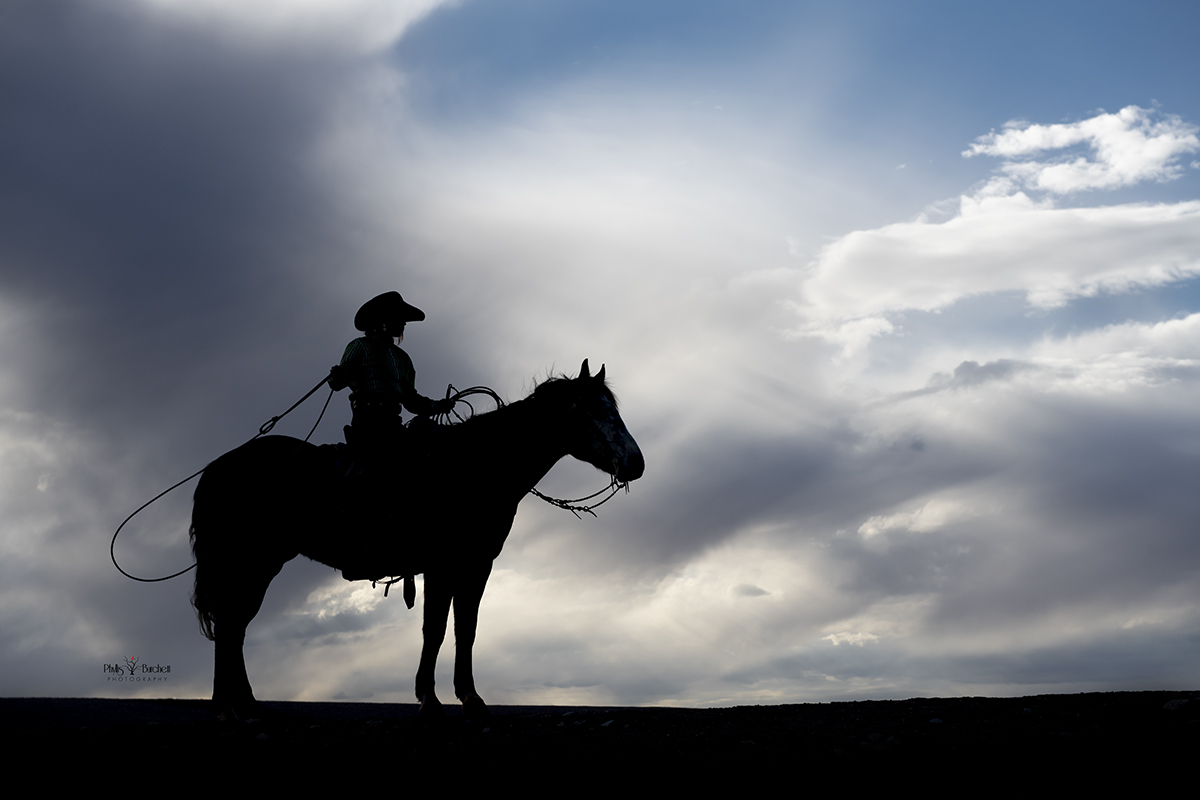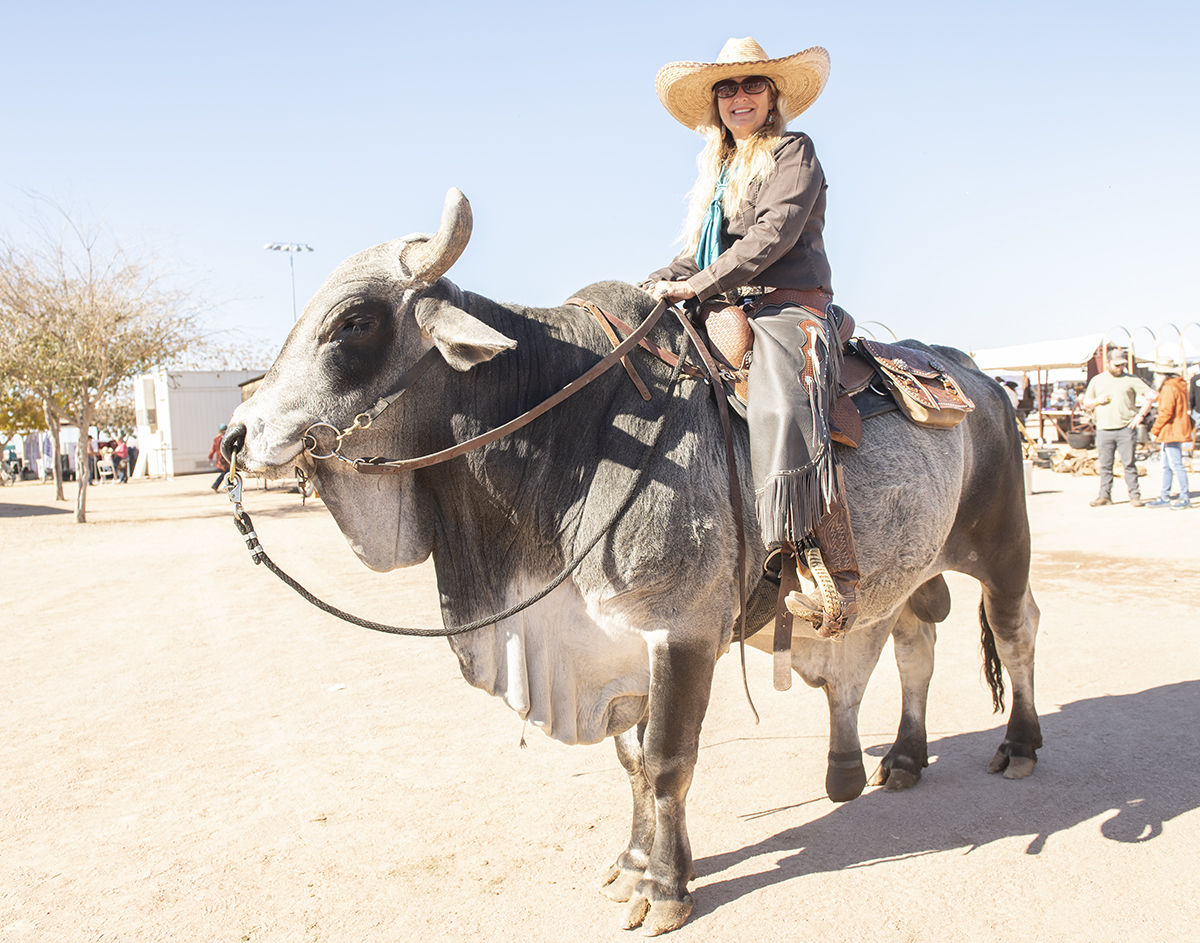 Brisket the Bull—you'll see just about anything at Art of the Cowgirl!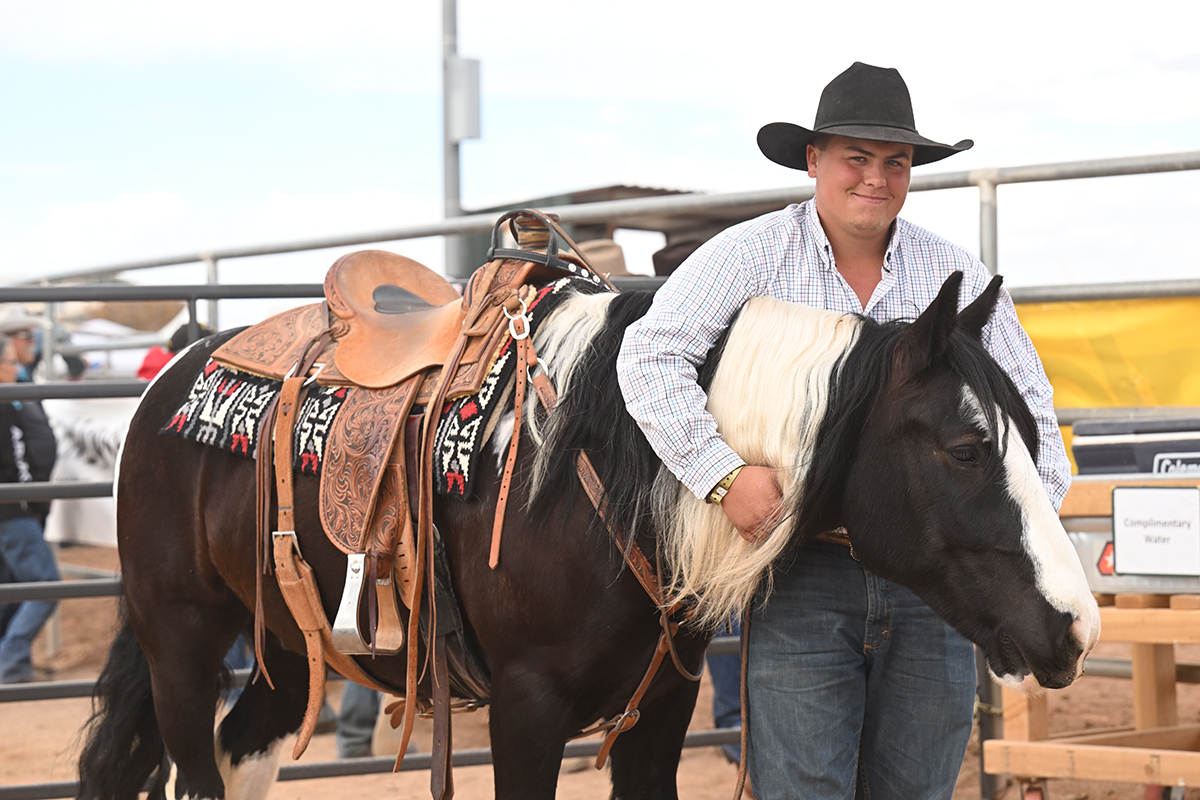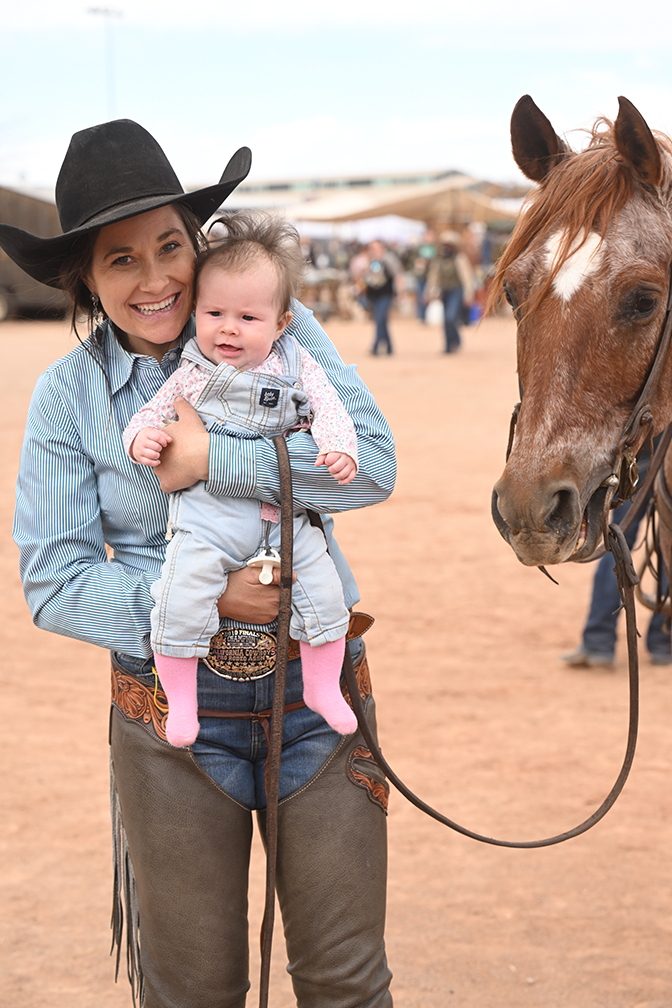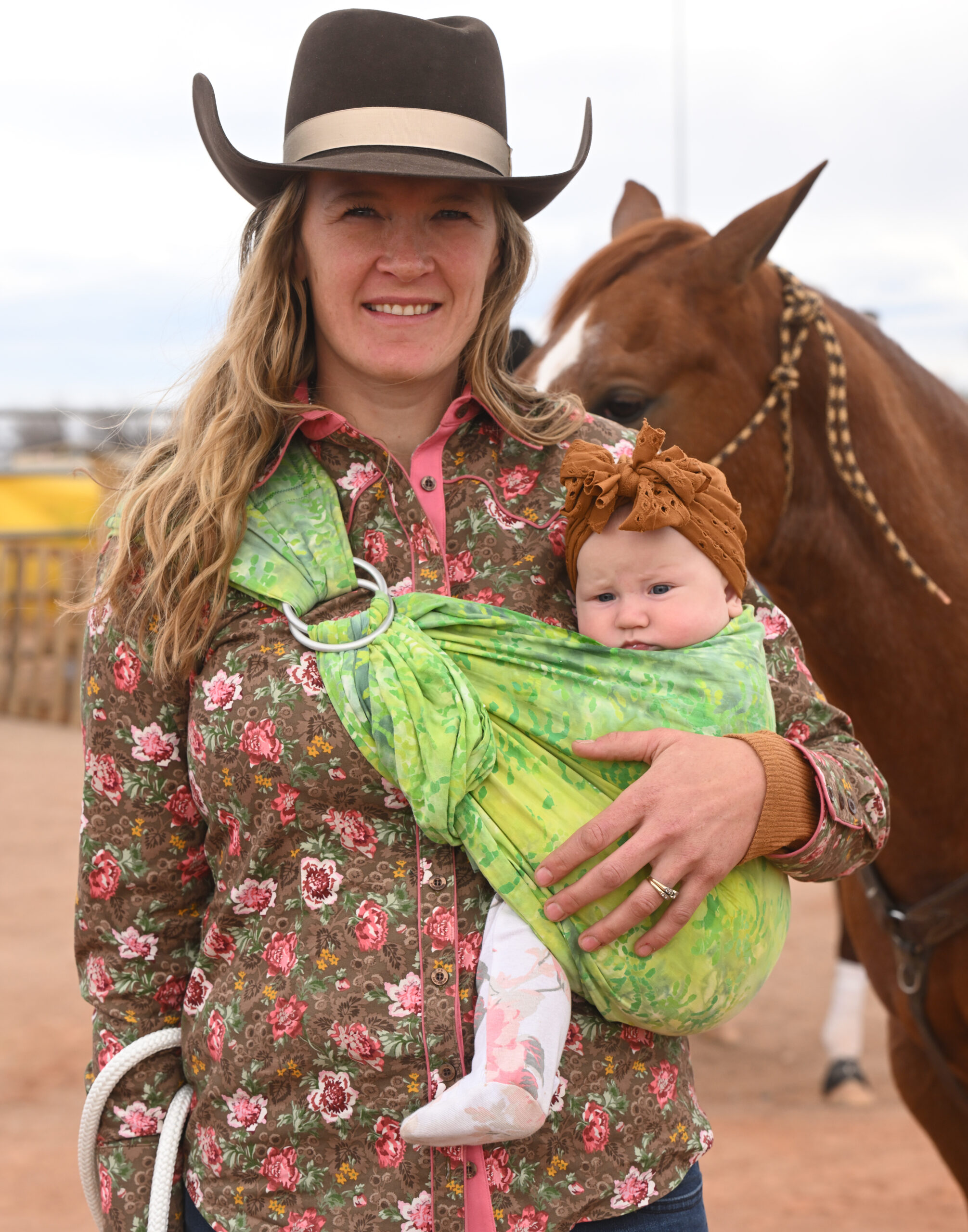 And on the ninth day, God looked down on his planned paradise and said, "Oh dear, the rancher is going to need help."
So God made a ranch wife.
Source: Sierra Shea