The Sunshine State wasn't quite so sunny and warm this year but a good time was had by all for our yearly Horses on the Beach Workshop in St Augustine, Florida. We had three sessions on the beach this time with a Saturday afternoon session at the Florida Agricultural Museum. Hoping to dodge the rain we got lucky Friday afternoon and Saturday morning with showers looming overhead. But nothing could dampen the spirits of the 12 wonderful photographers that joined us along with the fabulous models and horses.
        All credit goes to my colleague, Cara with Fast Horse Photography, she works diligently to get just the right mix of models and their mounts.Everything came together perfectly with the help of Kira and Charlotte from Onsite Muse Hairstylists/Makeup Artist on hand to make each model feel their prettiest.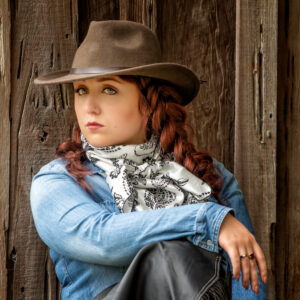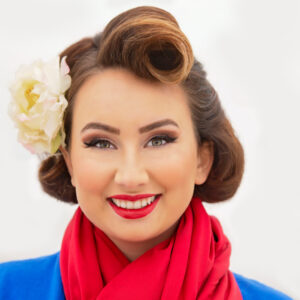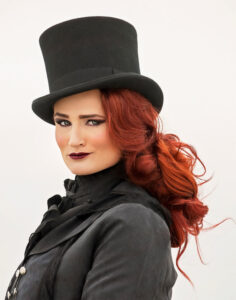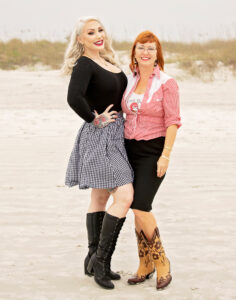 Left to right: Taylor, Ilana, Kirsten, Charlotte, and Kira of OnSite Muse.
We usually like to have an afternoon session for that beautiful front light on the beach if we're shooting dark horses. This year the sun was hiding from us but everyone still got some great images with that overcast light acting like a big soft box.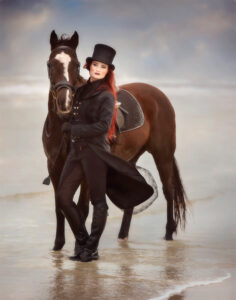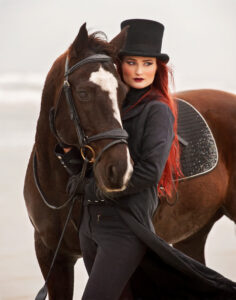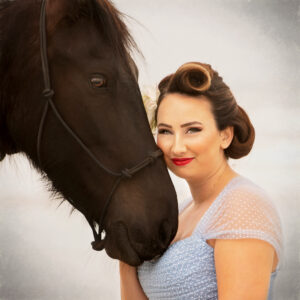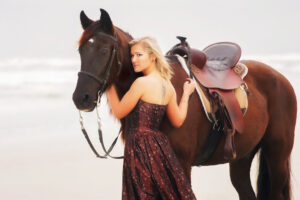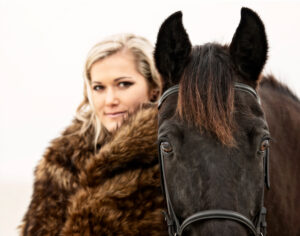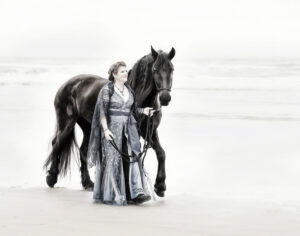 We pushed back our early wake-up time an hour hoping to bypass the rain and it worked. Another overcast morning but it worked perfectly for the white horses and red dresses! After the morning session and a brief break we headed to Cara's house for lunch and a presentation from yours truly of how I process my images.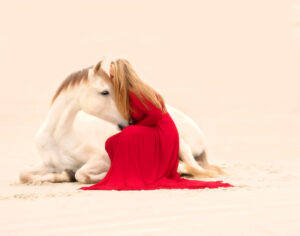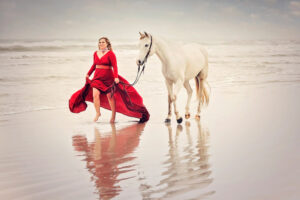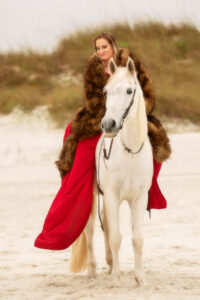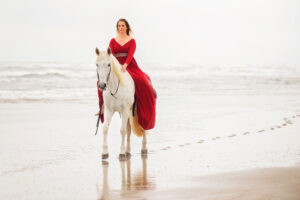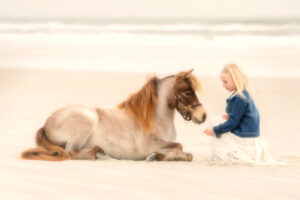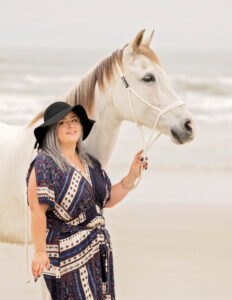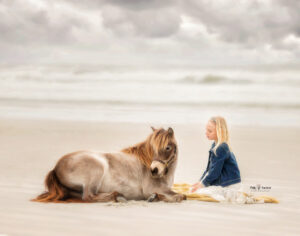 Saturday evening we headed to the Florida Agricultural Museum for some portrait work utilizing the wonderful old structures on location. In addition to preserving Florida's agricultural past, the Museum is also active in the conservation of heritage livestock including rare Florida Cracker cattle, horses, and sheep. We had the pleasure of having two Cowboys from the Great Florida Cattle Drive join us for the afternoon along with our Cowgirl, Taylor.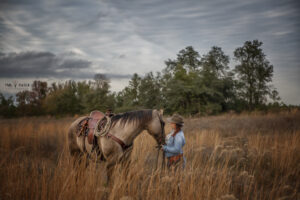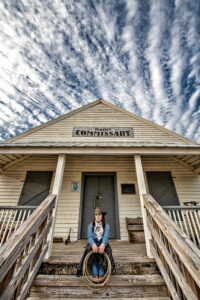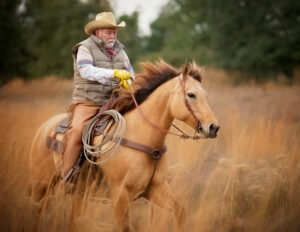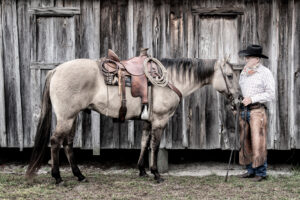 Sunday morning was beautiful for our last session of the workshop. We got to see some pretty light for silhouettes on the beach,  the sea gulls photo bombed our pics but I think they were some of my favorite shots. Cheryl and her crew even lug a jump down to the beach for some cool shots! Cara found a beautiful big patch of flowers on the way back to the parking area. Not sure what kind of flower these are but I bet they were really pretty about week before! It was a beautiful weekend full of new and old friends, wonderful fellowship, good horses and great times. Hope you can join us next year, St Augustine never disappoints!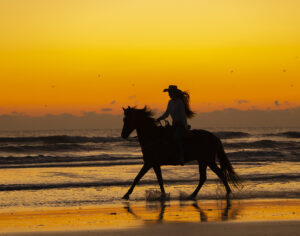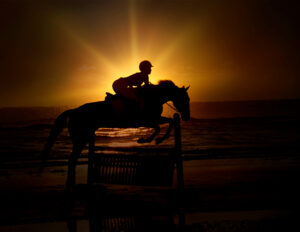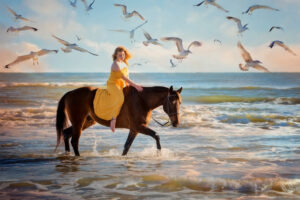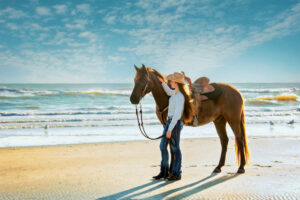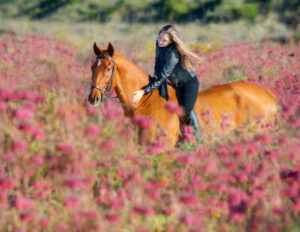 If you're interested in joining us in 2021 be sure to contact Phyllis or Cara to get on the list soon, these workshops fill F A S T !!! ☺
Make note of this Photoshop Users Money-Saving Tip:
Sign into your Adobe account
Go to "manage plans"
Click the "cancel" button
When asked why, click the "it's too expensive" button.
You will be taken to a new page where the offer of two free months will be given.
Accept it.
Save some money.
You're Welcome!